Tabor School of Business establishes Dean's Business Council
Dr. Najiba Benabess, dean of the Tabor School of Business at Millikin University, has been researching ways to advance and grow the Tabor School of Business. In keeping with the institution's mission of Performance Learning and program development, Dr. Benabess turned to Millikin business graduates to establish the Dean's Business Council.
Created before the start of the 2017-18 academic year, the Tabor School of Business Dean's Business Council provides external perspective, as well as support for Tabor programs, strategic direction and overall objectives.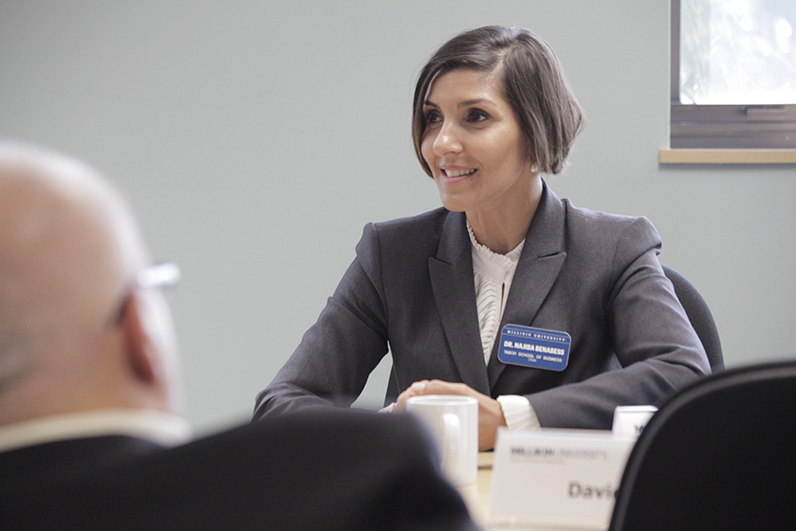 "The Tabor School of Business needs the expertise, experiences and knowledge of our alumni about business trends that are external to the university in order to help our programs adjust to the needs of the private/public sectors and the profession. That is why I wanted to form a Dean's Business Council," Dr. Benabess said.
The Council includes a wide representation of distinguished Millikin alumni and friends who are leaders in the business field and have a passion for advancing the mission of the Tabor School of Business.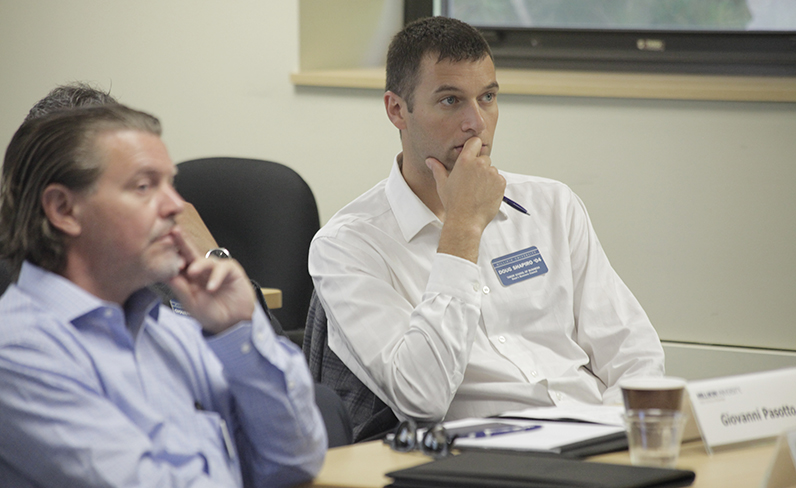 The Council will help identify and address areas of opportunity, potential challenges and emerging local business trends. The members will offer guidance in helping create business partnerships.
"Each of our alumni is an important part of the 115-year educational heritage of Millikin University, and we want to strengthen that heritage by celebrating our alumni and their accomplishments as well as those of our alumni to be," Dr. Benabess said. "As we think about the Tabor School of Business core educational mission and our hope for future Tabor students, we are reminded about the role each of our alumni has in continuing the Tabor Legacy. The work of our alumni and friends in leadership, business, volunteerism, entrepreneurship and leading-edge thinking helps place the Tabor School of Business in high regard."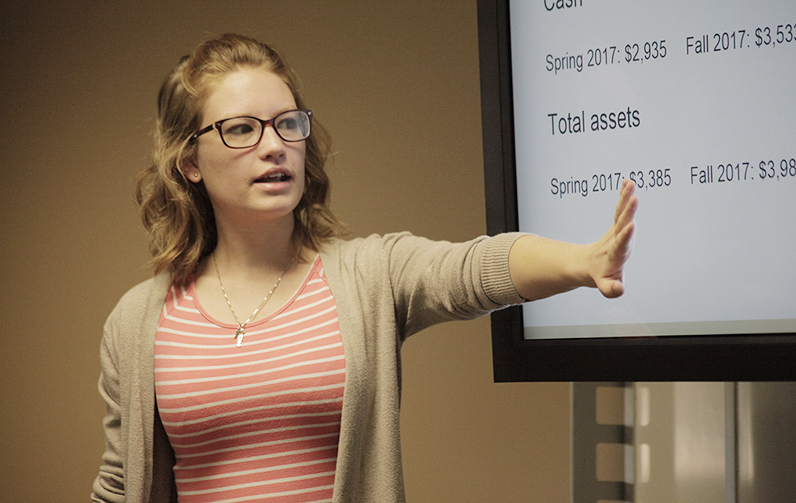 The Council has 16 members, many of whom were recently on campus Sept. 21-22 for the Council's inaugural meeting. As part of their visit, Council members met with Tabor faculty members and heard from a few Millikin student-run ventures.
"I was very impressed with the student-run ventures," said Sheri Eichelberger '83, vice president of enterprise solutions for AT&T. "It was so exciting to see these students demonstrate thought leadership and begin to recognize how the 'hands-on' learning and experience will serve them well after graduation."
Eichelberger earned a Bachelor of Science in Marketing from Millikin in 1983 and serves as chair of the Dean's Business Council.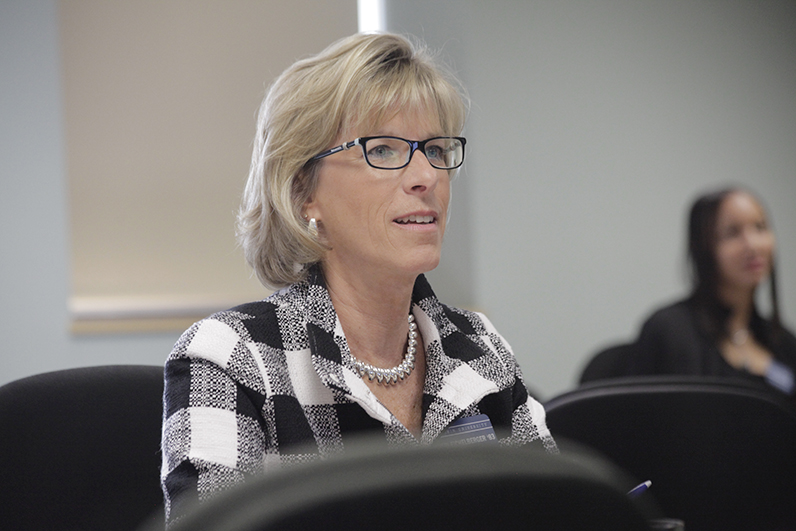 "The members of the Council have a deep-rooted pride in Millikin University and the Tabor School of Business," Eichelberger said. "As a team, we are committed to expanding Tabor's reach and educational contributions globally for our current and future students. We look to take the very best of Tabor, update and enhance the programs to make Tabor a highly recognized and sought after college."
In reference to expansion for the Tabor School of Business, Eichelberger said, "That is the heart of our mission and why we have joined with Najiba and her faculty. During our inaugural meeting we had a lot of robust discussion seeking to understand the current environment, identify issues, and begin to develop a plan for multifaceted growth."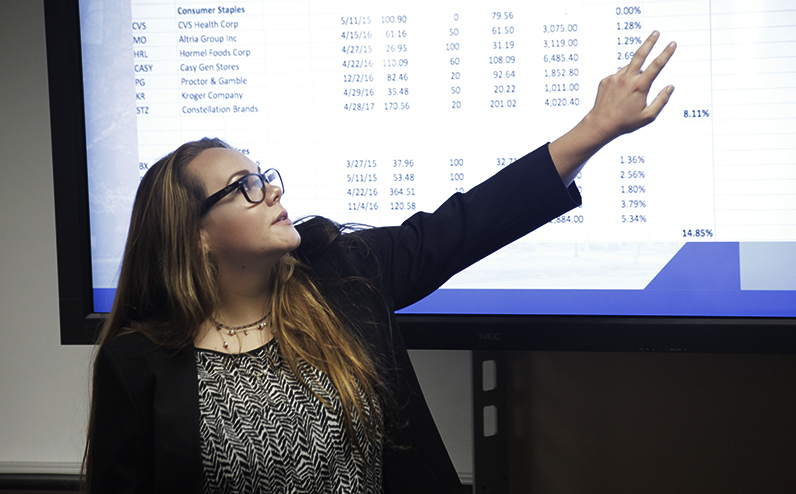 The Tabor School of Business is committed to providing students with the skills they need to solve complex business issues with support, coaching and personalized attention. Students make connections in the business industry through consulting projects with national and international business partners, participating in student-run ventures, internship opportunities, visiting speakers, cross-disciplinary learning and much more. For more information about the Tabor School of Business, visit millikin.edu/tabor.