Dr. Najiba Benabess honored for outstanding professional accomplishments
Dr. Najiba Benabess, dean of the Tabor School of Business at Millikin University, was awarded the 2018 Academy for Global Business Advancement (AGBA) Fellow Award at the AGBA's 15th Annual World Congress, held at the National Institute of Development Administration in Bangkok, Thailand on July 2-4.
The AGBA Fellow Award is the highest honor bestowed to an academic scholar/leader in recognition of the person's globally-acclaimed professional accomplishments.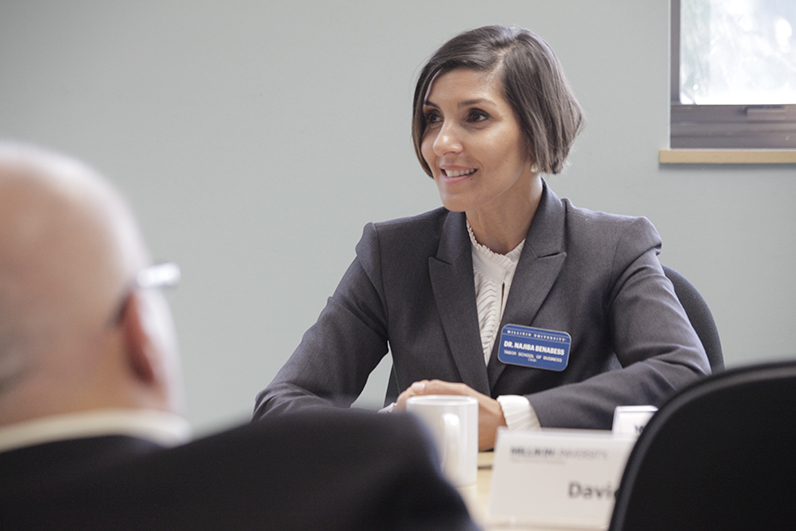 "I am truly honored to receive the AGBA Fellow Award," said Dr. Benabess. "It is an even greater honor to be placed in such distinguished ranks as those of the past honorees, one of whom is my colleague Dr. (J. Mark) Munoz, and all of whom have made important contributions to the field of global business."
Dr. Zafar U. Ahmed, Founder, President and CEO of the Academy for Global Business Advancement noted, "The AGBA Fellow Award recognizes the most distinguished academic accomplishments on a global stage. The AGBA's Global Board of Trustees selected Dean Benabess for this coveted global honor for her outstanding professional accomplishments that distinguishes her among her peers."
Additionally, Dr. Benabess presented a research paper at the AGBA World Congress titled "Bottom of Pyramid Ventures Calls for Effective Governance."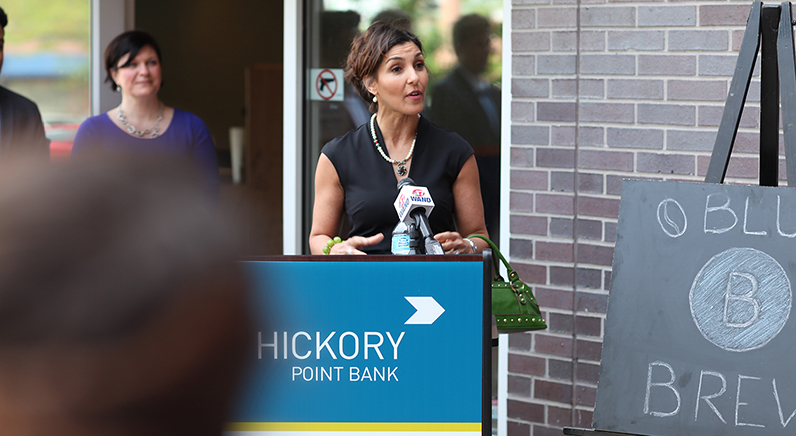 Bottom of Pyramid refers to a market-based model of economic development that promises to simultaneously alleviate widespread poverty while providing growth and profits for multinational corporations.
"In practice, however, large companies have been less than fully enthusiastic when given the chance to engage the low-income segment commercially and that is mainly due to high corruption that exists in low-income countries," said Dr. Benabess.
Dr. Benabess also provided a keynote speech sharing with the audience appropriate ways to motivate faculty, by type, to be productive.
Dr. Najiba Benabess
Dr. Najiba Benabess was appointment dean of the Tabor School of Business at Millikin University on April 25, 2016. She previously served as the director of the School of Business and Management within the College of Professional Schools at Norwich University in Northfield, Vt. She came to Norwich University in 2007 as an assistant professor teaching a variety of courses in microeconomics, macroeconomics, international economics and quantitative methods.
Her areas of research include industrial organization, international economics and fiscal policy. She has taught a variety of courses at the undergraduate level such as economics, finance and quantitative methods; and at the Master of Business Administration level such as strategic resources management and international business.
Dr. Benabess' research has been published in several journals including the Journal of Business and Economics Research, International Journal of Humanities and Sciences, Global Journal of Management and Business Research, Journal of American Academy of Business, Journal of the Business Review and "Advances in Geo-Economics."
Dr. Benabess serves as a peer reviewer for the Higher Learning Commission, a board director for the Macon County Foundation and editor in chief for the Journal of Research in Industrial Organization.
Dr. Benabess earned a Master of Arts in Economics from Western Illinois University and a Ph.D. in Economics from the University of Wisconsin-Milwaukee.