Millikin program helping alleviate early childhood teacher shortage
According to the Bureau of Labor Statistics, employment of preschool teachers is projected to grow 10 percent from 2016 to 2026, faster than the average for all occupations. This particular career field is on the rise because of the continued focus on the importance of early childhood education.
Millikin University's School of Education is doing its part when it comes to addressing the need for teachers, especially throughout Illinois and with the recent increase in state funding for early childhood education.
Through Millikin's Early Childhood Education major, students learn how to work with children in settings that range from infant through second grade, and learn how to provide engaging and child-centered experiences for young children.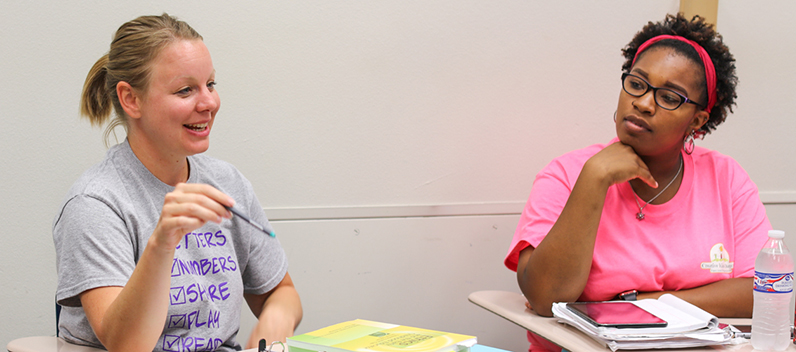 The major is also offered through Flexible Learning at Millikin which is geared toward individuals who are looking for a variety of paths to earn their degree. Through Flexible Learning, adult learners can earn a professional educator license in early childhood education from the Illinois State Board of Education.
This summer, a group of Flexible Learning students are continuing their path to becoming early childhood teachers by engaging in a course called Leadership for Early Childhood Education Programs. It's an accelerated course taught by Millikin alumna Claudia Quigg '75, founding executive director of Baby TALK.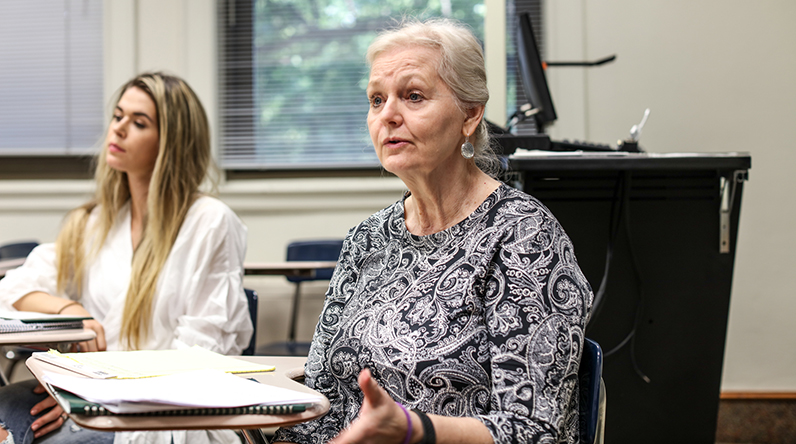 "Early childhood education is a growing field. Illinois requires a bachelor's degree with student-teaching experience and a licensing exam, and teachers are certified to teach children from birth through age eight, which includes kindergarten through second grade in the classroom," said Quigg. "With the Preschool for All grant, the demand for qualified early childhood teachers is enormous."
Throughout the course, students study the meanings of professionalism and the responsibilities of people who have leadership positions in education programs for young children. The students also study professional development and look at participation in professional organizations.
"What drew me to early childhood education was my love for kids and wanting to help them grow and learn," said Rachel Woods, from Paxton, Ill. "Through Flexible Learning, I'm able to keep working while pursuing a degree, and I didn't want to take online-only classes."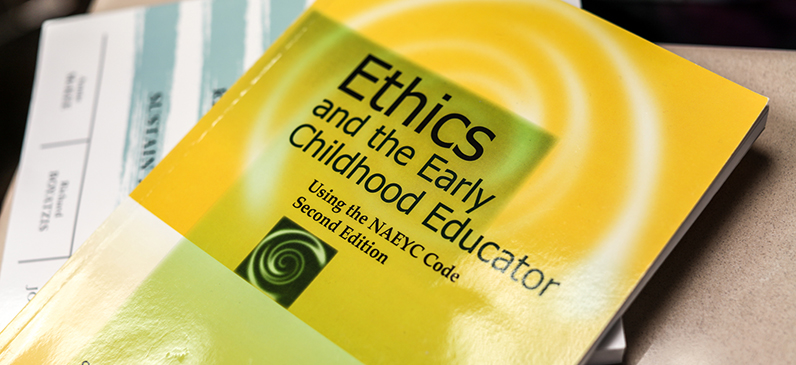 The course is one of many offered in an accelerated format, typically lasting 7-10 weeks depending on the major. The students generally meet only one night per week from 6-10 p.m.
"I find the accelerated class to be both stimulating and challenging. I have four children, a husband, and full-time work – it keeps me busy," said Angela Ball, from Clinton, Ill. "It turns out really well. You take five-week to seven-week classes, then you're done and you move on. You're focusing on one thing intensely for that time."
Claudia Quigg says early childhood teachers take the same basic core subjects, but can specialize in developmental therapy or pursue teacher certification.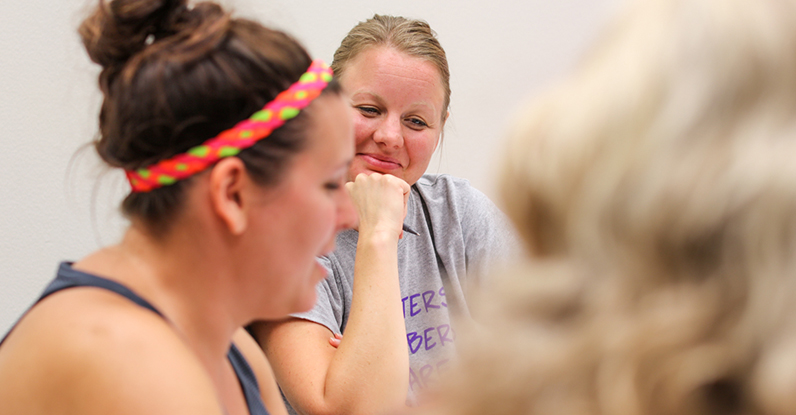 "If they're going to be developmental therapists, instead of student teaching, they work under a developmental therapist for 240 hours," said Quigg. "It's possible to do both if they take an extra semester."
Amber Goebel, of Monticello, Ill., previously attended Millikin, and after having children, realized she had a passion for teaching.
"I always wanted to teach and I thought I would be teaching older kids, and then I started working in a pre-K school and I fell in love with it. There's so much going on with the children developmentally," said Goebel.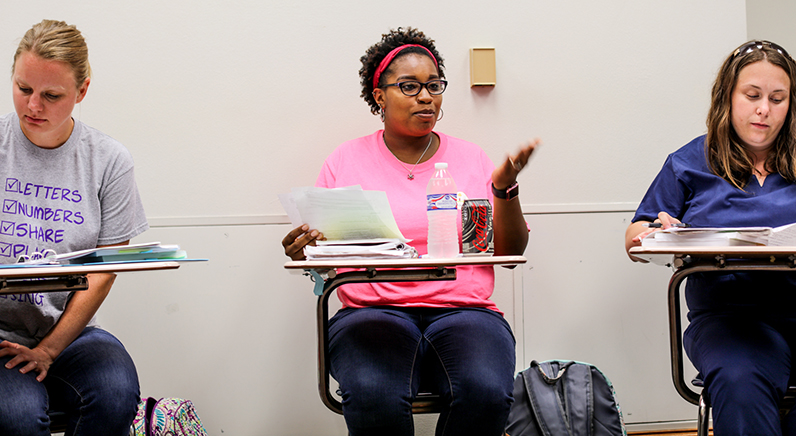 Quigg says the School of Education expects Flexible Learning students to spend about 20 hours a week on homework and reading class projects.
"It's a huge commitment for them on top of jobs, families and real adult life. It's so inspiring to see how the students do it and by the time they graduate they are so incredibly well-equipped to be an asset to the field," said Quigg.