Student of the Law
Millikin University graduate Haley Carr '12 has a love for critical thinking and a passion for justice. A philosophy major while attending Millikin, Carr recently began her first semester at the James E. Rogers College of Law at the University of Arizona in August, where she received a full scholarship.
Carr was also selected to interview for and was accepted into the law school's Distinguished Scholars program, which functions as an honors college within the law school. Carr will have the opportunity to sit in on weekly faculty meetings, special networking events and receive first choice in fellowships as the university offers undergraduate legal studies degrees.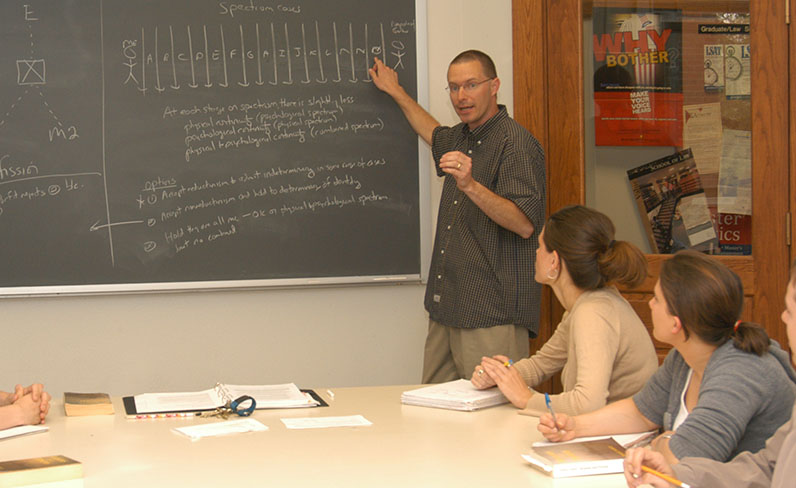 "Philosophy trains you to read very dense material, pull out the essential elements of the argument being presented and relay that argument to an uninformed reader in a clear, coherent manner," Carr said. "That is exactly what you must do as a lawyer, and as a student of the law. To come into the law school experience with strong analytical skills is a major benefit. Analytical reasoning is half of the LSAT because that skill is so necessary in law school and in your legal career."
Carr considered many different career paths, but about three years after graduating from Millikin, Carr knew a legal career was everything she had been looking for.
"A career in law would give me direct access and exposure to the legal system – a system that structures so much of our world," Carr said. "I will have the ability to affect areas of the legal system that cause injustice and those that directly affect the environment we all share."
Currently, Carr is most interested in constitutional law, environmental law and human rights law.
"What has stood out the most to me at law school so far is the intelligence of the people I am surrounded by," Carr says. "Other students have expertise in areas I have never studied, and they will most likely go on to practice in different areas of law than I will. However, their insights have already provoked ideas and thoughts I have never had nor would have on my own. The professors are walking proof that hard work and an immersion in the legal field can give rise to a formidable, brilliant human being with a striking understanding of complex issues."
Reflecting back on the value of her experience at Millikin, Carr said, "Outside of philosophy, I think the interdisciplinary classes I took at Millikin had the most impact on me as a student. Interdisciplinary studies are crucial to a liberal arts education, and it was only after graduation that I understood why that is. I continue to draw on things that I learned in an upper-level sociology class I was required to take; the required texts for that course are still on my bookshelf. Those books and that class had such an impact on my thinking by introducing me to a new way of analyzing systemic issues."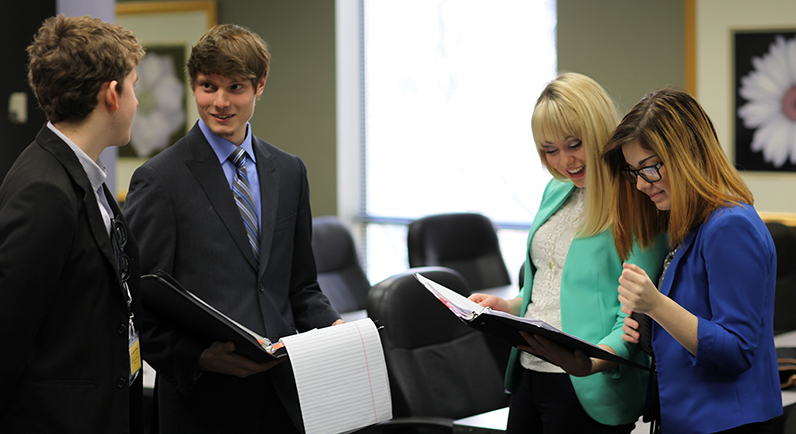 Carr noted, "The interdisciplinary classes you take, and the upper level philosophy classes that you will have with students from other fields is a small taste of what the 'real world' is – a conglomerate of people with different backgrounds coming together to analyze and discuss a common issue."
In terms of advice for future philosophy majors at Millikin, Carr says, "Never let criticisms of a philosophy degree deter you from the field. There are moments in which new revelations undermine values or beliefs that you have held for a long time. I think there is no better motivation to put in the hard work that law school requires than a well-reasoned end goal that is in line with your true values."
Carr added, "My law school is one of the most diverse in the country; every single student here was inspired to come to this law school in particular, and law school in general, for completely different reasons. You never know where inspiration will find you. Like philosophy, the law touches every aspect of life, and you can discover a passion or field of interest in unlikely places and situations. That passion can guide you for the rest of your life."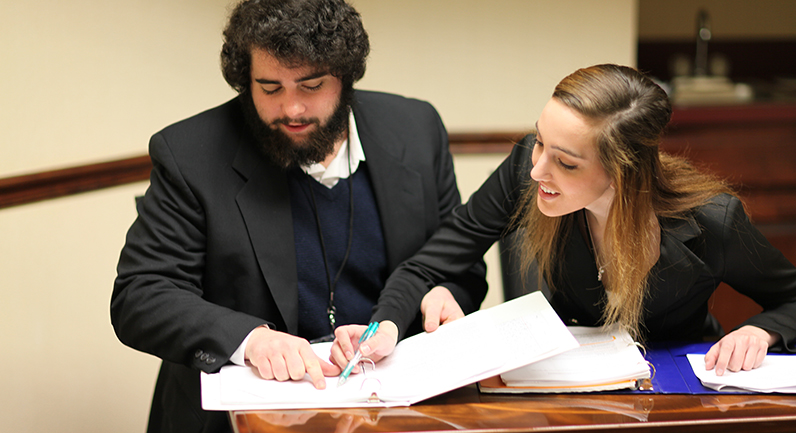 For more information on Millikin University's Philosophy Department, visit millikin.edu/philosophy.