Millikin students gain international exposure to the world of sports in the UK
Millikin University's January Immersion 2019 term is off and running, and while a number of courses are taking place on campus and online, this year's term is also offering a number of travel courses for students to gain international experiences before the start of the spring semester.
This year, we decided to catch up with one of the travel courses called The Sport Industry in the United Kingdom (UK). A group of seven Millikin students are spending seven days in the United Kingdom to examine some of the contemporary issues affecting the sport industry in the UK, and to visit a number of iconic London sporting venues such as Wimbledon, Twickenham Rugby Stadium and Premier League soccer venues.
To capture this experience, we've asked each of the students to share a blog highlighting their experience, examining the impact of sports on society in the United Kingdom, and of course, to share some of their photos.
The following post comes from Nick Laramee, a sophomore athletic training major from Mt. Zion, Ill., and member of the Millikin men's tennis team.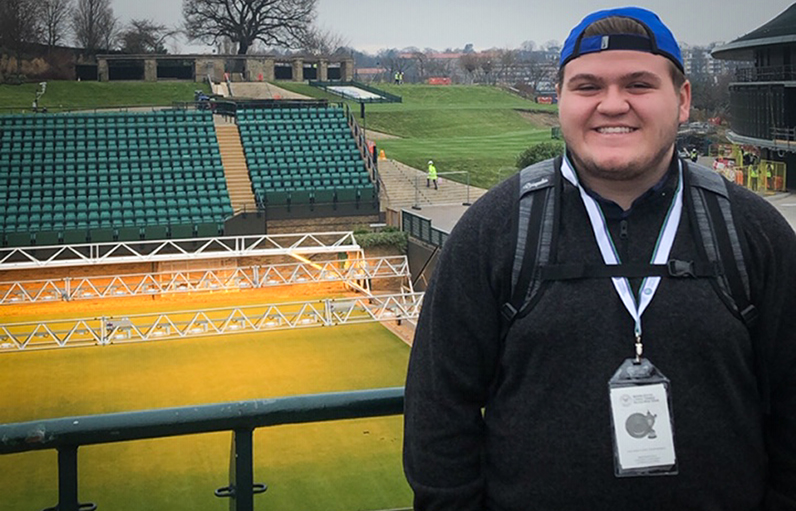 Today's trip to the Wimbledon Tennis Club was an eye-opening and exciting experience. Our trip consisted of a tour of some of the Wimbledon facilities and access to the museum.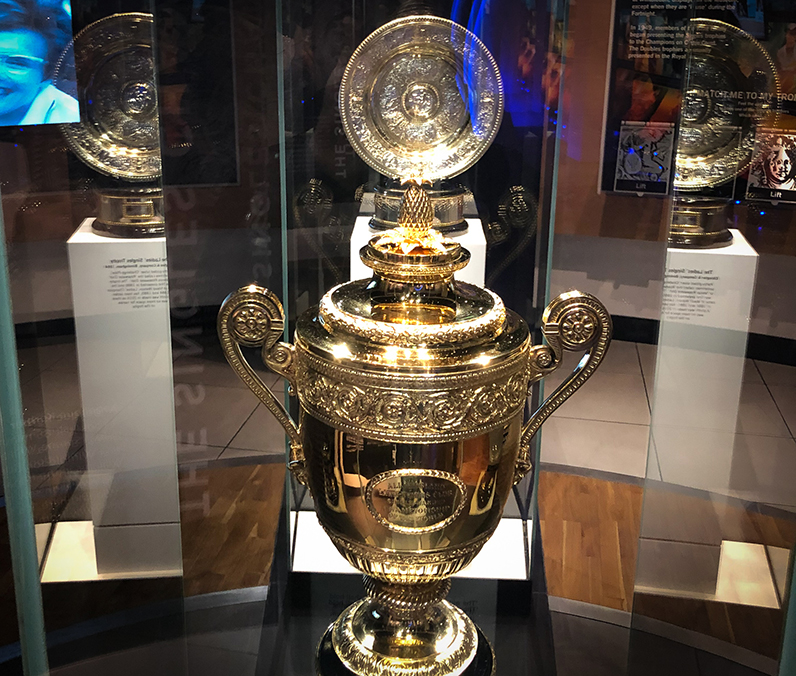 Being a tennis player and huge fan myself, I can confidently say that watching on television, and being there in person, gave me a whole different perspective. Our tour guide told us a lot of useful information such as the history of Wimbledon and the routine of the players and staff members. I definitely enjoyed my time there and hope to return again, hopefully to see the tournament!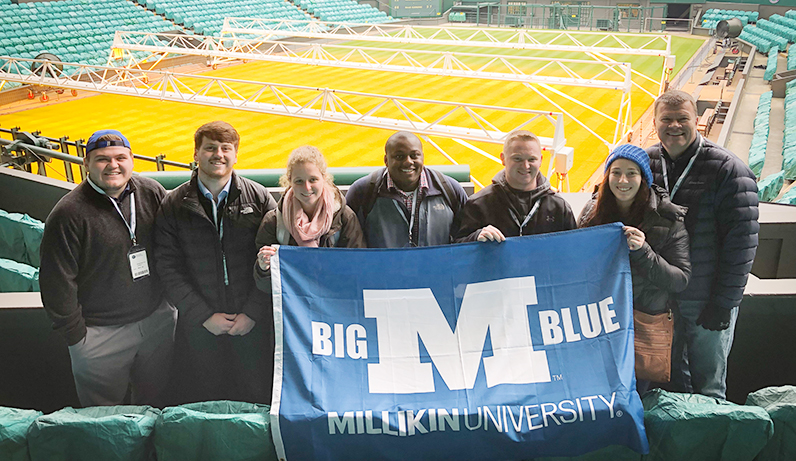 View additional posts: