Millikin students gain international exposure to the world of sports in the UK
Millikin University's January Immersion term offers a unique combination of courses that take place on campus and online, as well as a number of travel courses for students to gain international experiences before the start of the spring semester.
This year, we decided to catch up with one of the travel courses called The Sport Industry in the United Kingdom (UK). A group of seven Millikin students are spending seven days in the United Kingdom to examine some of the contemporary issues affecting the sport industry in the UK, and to visit a number of iconic London sporting venues such as Wimbledon, Twickenham Rugby Stadium and Premier League soccer venues.
To capture this experience, we've asked each of the students to share a blog highlighting their experience, examining the impact of sports on society in the United Kingdom, and of course, to share some of their photos.
The following post comes from Jennifer Miller, a sophomore athletic training major from St. Louis, Mo., and member of the Millikin women's soccer team.
As we wrapped up our time in London, some of us took advantage of an early start and visited Borough Market near central London. Here, street venders set up shop and sell various items to the public, including breads, meats, cheeses, spices and even donuts! We quickly lost track of time taking in all the excitement of the market, but we were happy to support local businesses.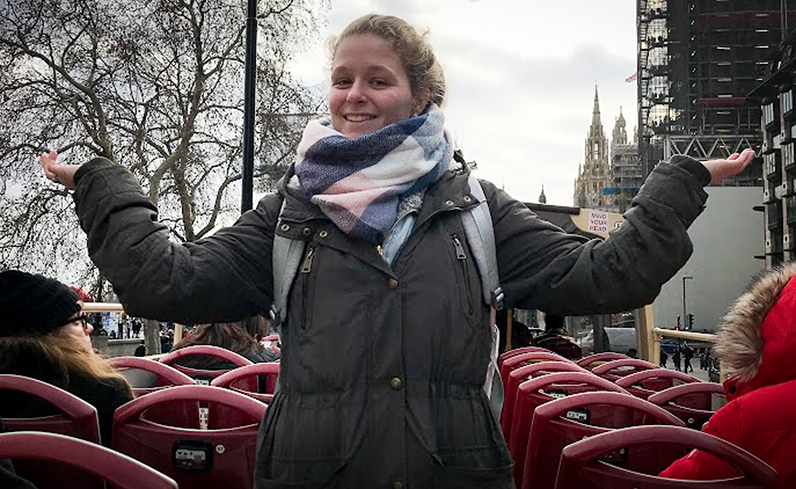 Later, we met up with others in our group at Buckingham Palace. A location, not hard to miss, surrounded by gold painted gates and traditional guards who border the palace. Unfortunately, we missed the changing of the guards by 30 minutes.
From there we went to lunch for traditional fish and chips, and even tried bangers and mash for the first time. We wrapped up our day with the most "touristy" attraction, a double-decker bus tour. As we braved the cold winds, we were able to see more iconic destinations of London on our last day in this beautiful and busy city. Although during this time of the year many of the buildings are under renovation, it was intriguing to see what the future holds in Europe compared to our home in the United States.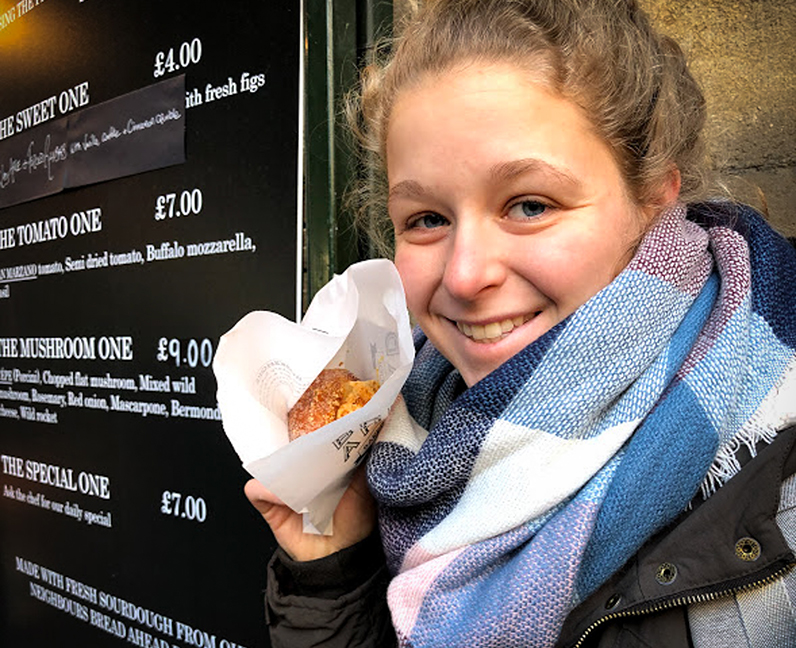 It has been an amazing seven days in London.
View additional posts: