Millikin organization brings women together through similar experiences and storytelling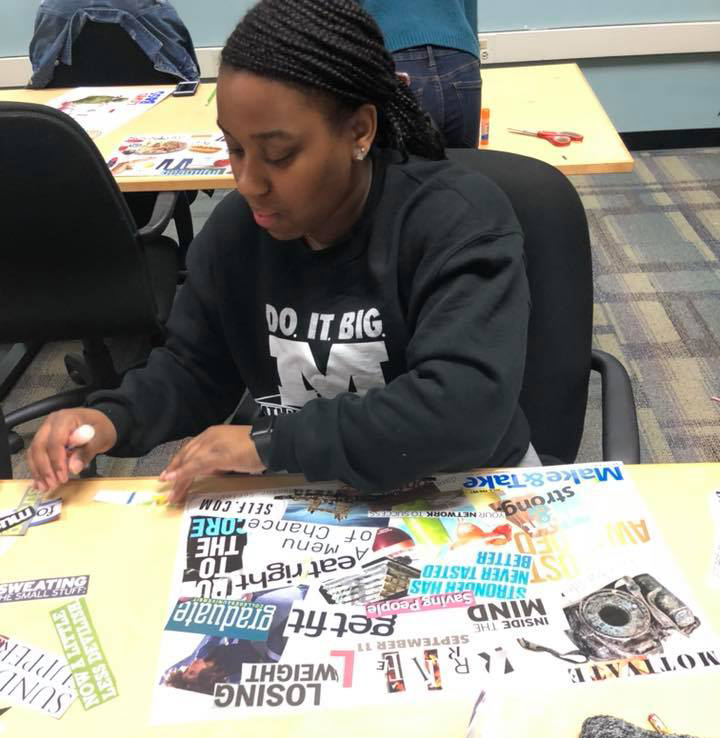 Students can learn more when they are involved in both academic and social aspects of the collegiate experience. Along with its Performance Learning opportunities in academics, Millikin University provides many experiences for students in areas that extend beyond the classroom.
Millikin has more than 90 student organizations on campus. Among those organizations is Sister Circle, an organization that addresses the needs and concerns of women, focusing on issues such as academics, career development, standards of beauty and relationships.
Started in 1996, Sister Circle's original focus was to help African-American women adjust to college life, but its mission grew over the years to accept any woman who needs support.
"I wanted to find that right fit and be more involved on campus," said current President of Sister Circle Kayla Swope, a senior elementary education major from Carbondale, Ill. "When I first became involved with Sister Circle, I found the organization to be influential and helpful."
Sister Circle is one of six organizations under Millikin's Multicultural Student Council. The Council strives to be the most efficient Governing Board at Millikin University by empowering and promoting unity amongst all students and identity based organizations, embracing cultures and advocating for all causes.
Swope says Sister Circle holds weekly general assembly meetings for information as well as events that focus on specific topics. One of its most recent events focused on women in the workplace where professionals discussed the importance of how to represent themselves, how to act and what to wear.
"We gave tips on what you should do in going to an interview," Swope said. "We want as much involvement and attendance as possible at our meetings and events."
In a recent interview with the Herald & Review, Alyssa Farmer, a junior studio art major from Springfield, Ill., said she has been a member of Sister Circle for three semesters and enjoys discussing concerns and important events in and out of school with her peers. An artist, Farmer said Sister Circle was able to help her organize a show for others to view her work.
"It was a great milestone for me to start out my career as an artist," Farmer said. "They had great events. Even as a freshman, I still felt like I was part of the upperclassmen."