Shields: Focus is key to success
In the January 2017 edition of the Business Journal of Midcentral Illinois, Julie Shields, director of Millikin University's Center for Entrepreneurship, shared her thoughts on 2016 and looking forward to 2017 from an entrepreneurial mindset.
"I wish there was a magic formula. But, I will say that there is something that I've observed in successful people and organizations: an action-biased focus," Shields said.
Shields noted that successful entrepreneurs and innovators have a confidence in themselves because of all the time they have spent acting on and experimenting with ideas.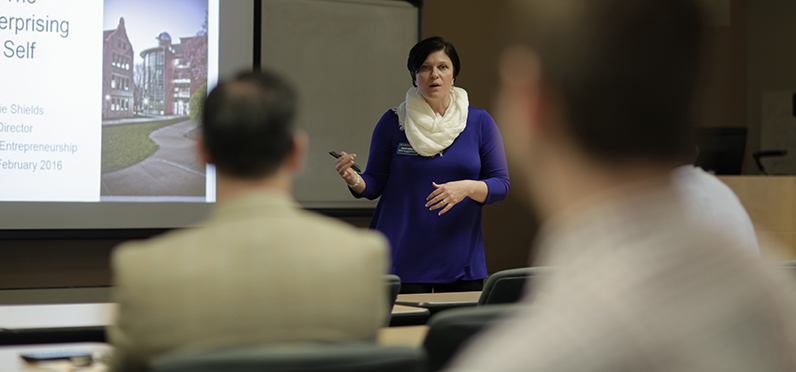 "They know who they are, what they can do for certain, and they are confident," Shields said. "It is an authentic confidence, one that only comes when there are scars of failure."
Ken Myszka of Epiphany Farms Hospitality Group in Bloomington, Ill., is an owner and chefarmer of three restaurants and a catering company. Shields referred to Myszka as an example of someone who has a clear vision and focus on what he wanted to accomplish with his farm-to-fork restaurants.
Myszka will be the featured speaker during Millikin's Institute for Science Entrepreneurship Speaker Series on Thursday, Feb. 2, at 7:30 p.m. in Lower Richards Treat University Center.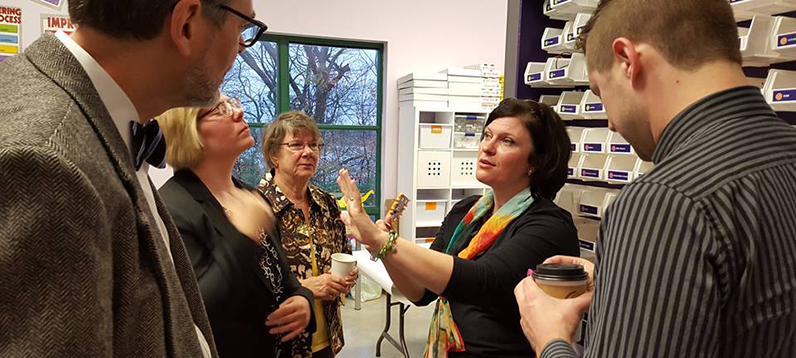 Shields also referred to Cordia Harrington, CEO and founder of The Bakery Companies, as another example. Harrington received the Center for Entrepreneurship's 2016 Excellence in Entrepreneurship award on April 19, 2016. That same day, Cordia, along with her husband, C. Thomas Harrington '70, shared lessons of business ownership with Millikin entrepreneurship students.
"After a lot of hard, action-biased endeavors and decision making, Cordia found better, smarter ways to solve critical challenges so that she could have the quality of life she wanted for her and her family," Shields said.
Shields added, "To accomplish anything, action is necessary. Planning is good, and small action-biased experiments can form that plan. Failure and reflection builds confidence."