Class of 2025 gives back to local community
Millikin University's New Student Welcome Week is an opportunity for first-year students to get a jump on the Big Blue experience … that also means getting to know the community that surrounds Millikin's campus.
From the very beginning of Welcome Week, students learn about the college environment and cap the week by giving back to the local community through service opportunities. This year, more than 400 new Millikin undergraduates made their way around the Decatur (Ill.) area on Aug. 20 to help with service opportunities at several locations, including the Dennis Lab School/Millikin Community Garden, the James Millikin Homestead and Old Kings Orchard Community Center.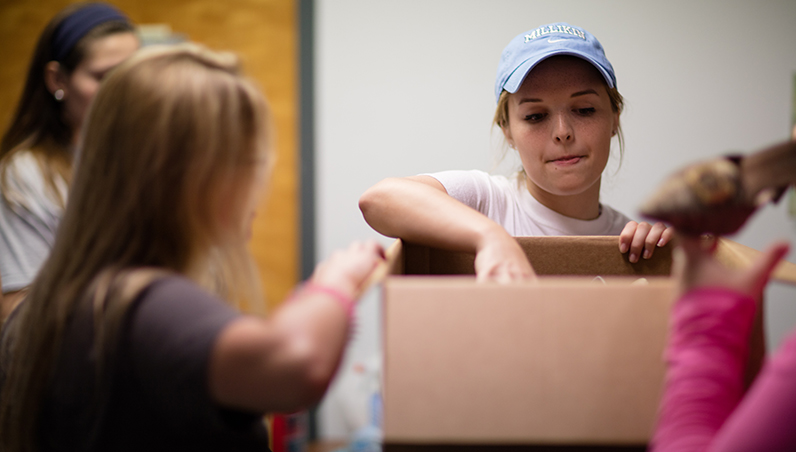 Whether they were cleaning, organizing items or taking part in landscaping duties, it was a learning experience and an introduction to the surrounding neighborhoods for the Class of 2025.
"I like that we are not just doing community service, we're also getting a tour and a lot of information about how the school was founded," Anna Deutschmann said in an interview with the Herald & Review. "This experience is encouraging me to get more involved in the community."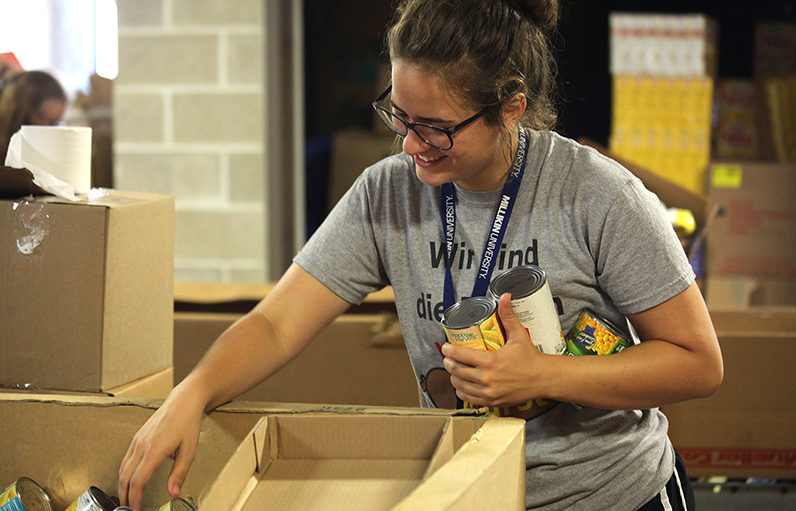 The service activities gave the students a head start on their 16 hours of required community service which must be finished in their four years at Millikin.
Several first-year students were at Old Kings Orchard Community Center taking part in cleaning the back garden and other garden beds that wrapped around the building, as well as moving mulch into the playground.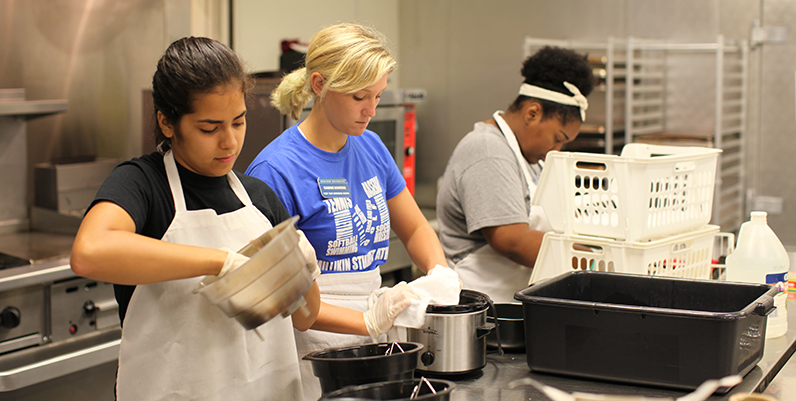 "The reward here is knowing that they're putting time into a program that's making a difference," said Taylor Deetz, founder of Taylor Made Landscaping and volunteer at Old Kings Orchard.
Samuel Moore, a junior vocal performance major and a student experience ambassador (SEA) said, "I hope students can walk away from this experience with a better understanding of what kind of community Decatur is and be a part of it during their time at Millikin."
Several other students walked around Millikin Heights collecting trash on the sidewalks and replacing mulch in the garden beds in between the road.
Student experience ambassador Serron Pettis, a senior sports and recreational management major from Chicago said the service opportunities are a chance for the new students to learn something different.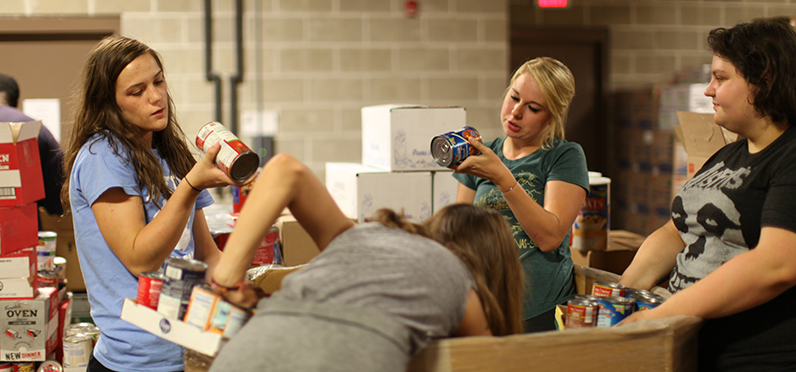 "Whether it's getting more of a grit or getting your hands dirty, this is for nothing but the feeling of love and making sure the community is clean," Pettis said. "This is a perfect opportunity for them to start fresh going into their freshman year of college and in a way reinvent themselves."