Millikin Chemistry Camp helps discover the fun in science
"This camp isn't about grades, it's about trying things and experimenting," Dr. Anne Rammelsberg explained to a group of science-minded high school students in a lab at Millikin University's Leighty-Tabor Science Center.
The students were on Millikin's campus the week of June 24-28 taking part in the University's annual summer Chemistry Camp, hosted by the College of Arts and Sciences and Center for Entrepreneurship. The students spent the entire week exploring biochemistry through lab experiences to find what parts of chemistry they enjoy.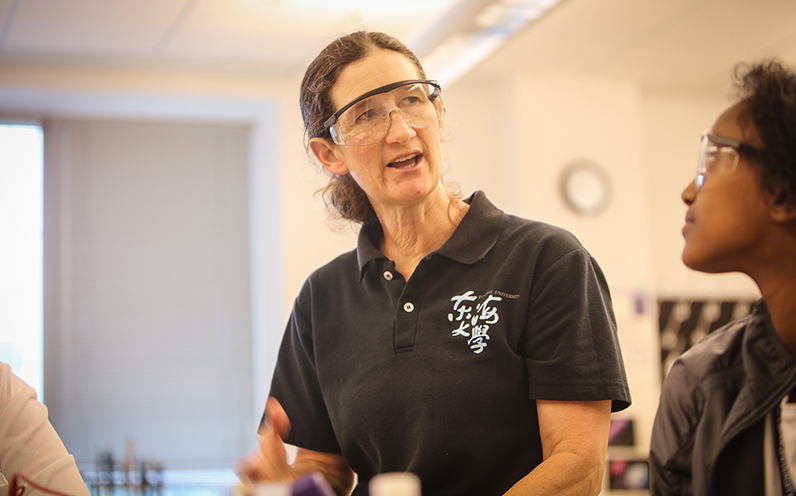 For their first day of camp, the students experimented with a technique called gel electrophoresis – the migration and separation of charged particles under the influence of an electric field. During this experiment the students used electricity to separate colored dyes. For this to happen, negatively charged dye molecules are loaded into the gel. When a current is passed through the gel, the molecules migrate towards the positive terminal, with smaller molecules moving faster than larger ones. This separates the different color molecules.
Dr. Rammelsberg, associate professor of chemistry at Millikin, has been teaching the camp for a number of years with the idea to help students discover the fun in science.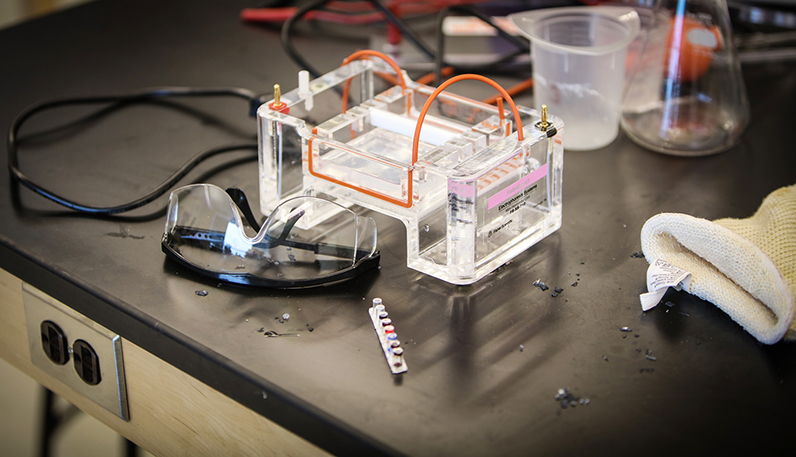 "The whole point of the camp is to give them experience and exposure with chemical concepts," Rammelsberg said in an interview with the Herald & Review. "To give them experience and exposure with doing things in the lab, because a lot of high schools don't have lab materials or equipment, so we try to expose them to some things they might never see until they get to college. By giving them this early exposure, we hope that encourages them to move into the field of science, so they come to college as science majors and even say chemistry is their major, perhaps."
In addition to electrophoresis, students also have the opportunity to conduct research on Lyme disease, researching how the disease spreads and what might inhibit that transmission. The students also look at preventatives, diagnosis and treatments.
"Later on in the week, they're going to run gel electrophoresis products they're getting from ticks," said Rammelsberg.
Hannah Yohannes, from Pleasant Plains, Ill., was among the students taking part in the camp. "I'm really interested in chemistry," said Yohannes. "I thought this was a good opportunity to check it out before I take the classes in high school. We went to a STEM fair and they were talking a lot about chemistry programs, and especially the ones at Millikin, so we decided to come here."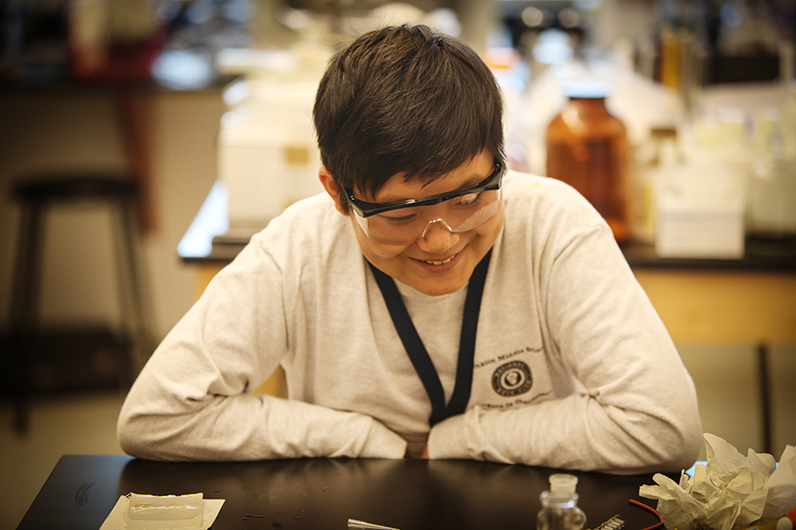 In addition to performing hands-on research, the camp includes presentations by area health professionals and experts.
"By giving them this early exposure, we hope that encourages them to move into the field of science, so they come to college as science majors and even say chemistry is their major, perhaps."
The camps concludes with a complimentary dinner event with local employers, family, faculty and teachers. During the dinner event, students present the results of their work.
"Part of what we are doing is doing it until you feel comfortable," said Rammelsberg as she observed the work of the students. "One of the goals of the lab is getting comfortable doing things in a lab."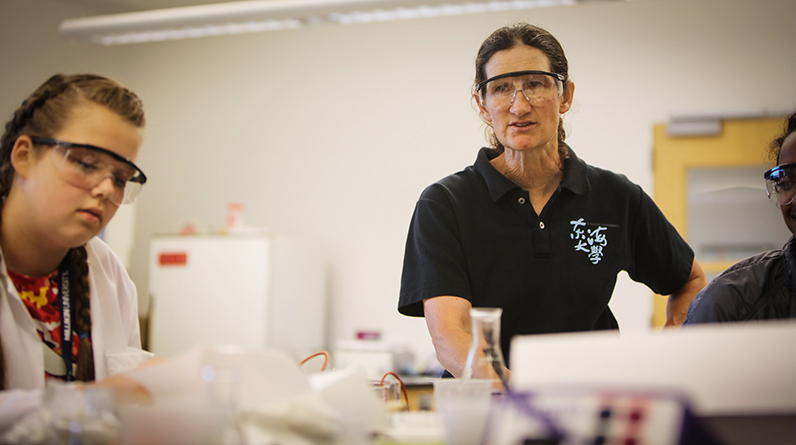 Rammelsberg says many of the experiments during the camp are standard for first-year students in college.
"This gives students exposure to chemistry in a more playful environment, an environment where they can guide and direct what we discover," she said. "Anytime students do independent projects, it looks good on their resume and it looks really good in terms of giving them something to talk about in their interviews. It shows that they've actually been in a chemistry lab and done some chemistry experiments, and that's a really good selling point for them."