Millikin's Exercise Science and Sport Pavilion – a Performance Learning Center
Millikin University has transformed its Exercise Science and Sport Pavilion into a Performance Learning center where students can prepare for their careers in one centralized location on campus. Renovations and new equipment were added to the Pavilion thanks to the generosity of dozens of donors and the efforts of countless faculty members, students and volunteers.
In a recent interview with the Herald & Review, Dr. John Storsved, chair of the Department of Exercise Science and Sport and director of Athletic Training at Millikin, went into detail about how the space impacts student learning.
"The space is where teachers-to-be will work on their lesson plans," Storsved said. "They need a lot of room to try out games and activities in the new facility."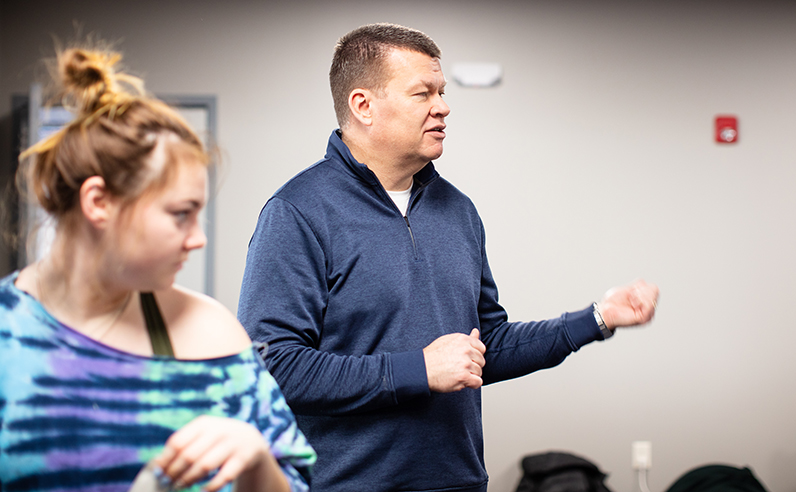 Located in the building currently known as West Towne Square, the facility cost about $1 million to renovate. "The renovation was completed, and we got access to it in November," Storsved said. "Performance Learning is a noted feature of a Millikin education, which gets students out of the classroom and into hands-on activities to practice what they've learned."
Storsved added, "Most of our majors have a lab or a practicum-based component, so they're hands-on occupations and skills."
The lower level of the Pavilion has a lab for exercise physiology, outfitted with the latest equipment as well as an athletic training room that serves as a classroom for students. It also includes a weight room area that has a flexible floor. A large open area on the lower level offers training opportunities for students who want to become physical education teachers.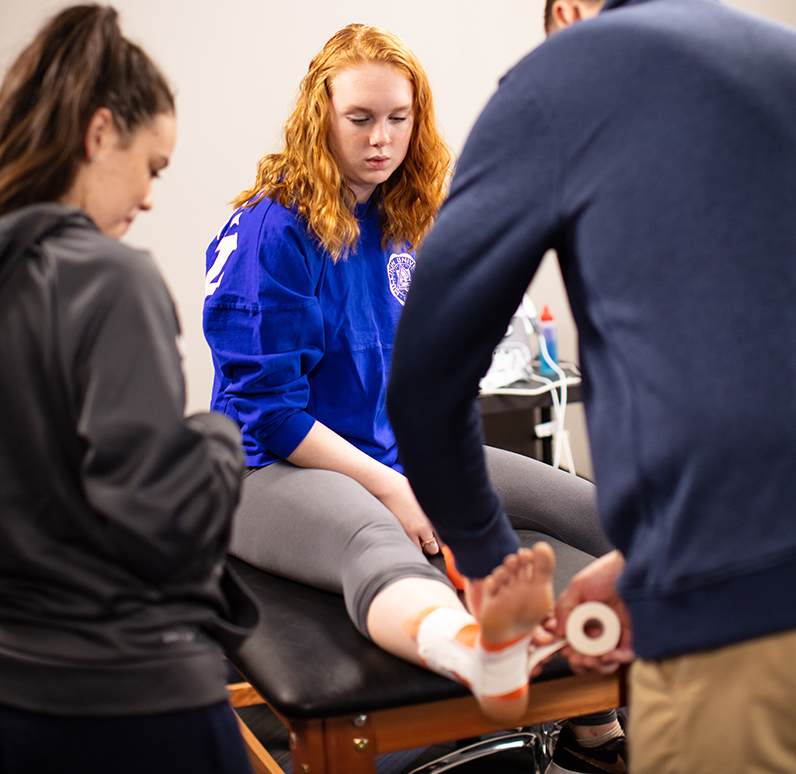 The upstairs floor in the building features classrooms and collaborative spaces for learning. The floor also includes the BOD POD which is one of the most accurate tests for assessing body fat and lean body mass. The feedback from the BOD POD can be used to measure a client's current health and where the client wants to be in the future.
Personal training students, who will work in places like the Decatur Indoor Sports Center (DISC) one day, also use the space to practice their skills.
"All four of our majors utilize this space for whatever practical or movement activities they have to use," Storsved said. "We're trying to reach out to more folks in the community, whether they're disabled veterans or just want to start exercising. In our senior classes, there are opportunities to work with them on fitness assessment, fitness enhancement, looking at where they are."​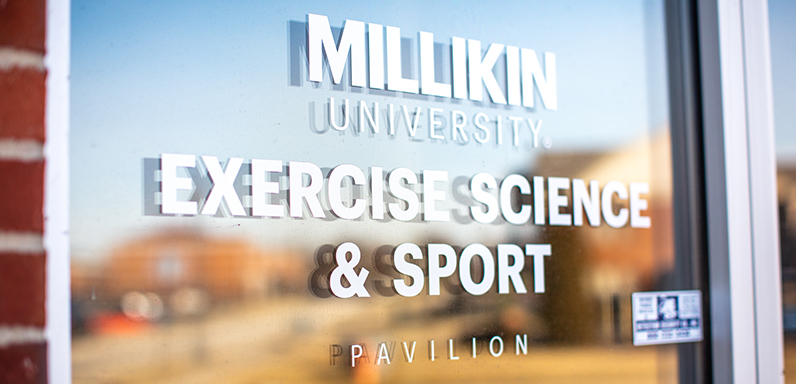 Shae Giovanni, of Johnsburg, Ill., and Jennifer Miller, of St. Louis, Mo., both sophomore athletic training majors, use the space constantly. "I want to work with high school athletes. The hands-on practice at the new pavilion is giving me the experience I need," said Miller.
Miller added, "Using the tools I've been given in the program, I want to start implementing them in the real world. If an athlete were to get injured, I'd know how to respond quickly and efficiently."
The Department of Exercise Science and Sport at Millikin prepares students to provide leadership within the fields of exercise, fitness, health and management. Programs are designed to follow educational tracks in strategic support of professional goals, each equipping students with Performance Learning opportunities which combine classroom theory with hands-on field experience.
Areas of study include: Athletic Training, Exercise Science, Health Promotion, Physical Education, Sport & Recreation Management, a Nutrition Minor and a Health & Wellness Coaching Minor.