Millikin exposes graduate's love for the stars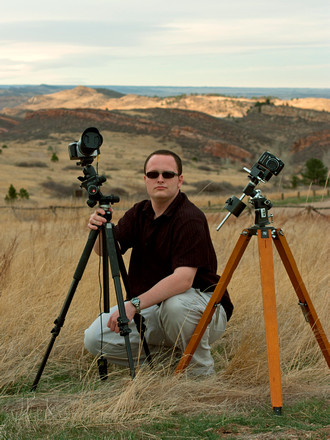 Photographer, mathematician, teacher, researcher and engineer, Robert Arn's '10 passion for the night sky has transformed into a successful career in astrophotography. The Millikin University graduate combines his love for astronomy and photography into the beautiful world of nightscape astrophotography, the art of juxtaposing the Earth with the night sky.
"My focus has been nightscape photography," Arn said in a recent interview with the Herald & Review. "It's like landscape photography at night."
His experience as an astrophotographer is sought after by prestigious academic programs, including National Aeronautics, Space Administration and Millikin University.
After graduating from Eisenhower High School in Decatur, Ill., in 2006, Arn found an interest in cosmology, which is the study of the origins and development of the earth. He entered Millikin as a physics major, but soon changed his area of concentration to math with a minor in computer science.
Dr. Dan Miller, professor of mathematics and director of the Requarth Observatory at Millikin, encouraged Arn to channel his talents and passions into something creative. Dr. Miller and Arn have traveled all over the country viewing unique astrological events.
"He was a freshman when he showed up at my office," Dr. Miller said. "His first night at Millikin was spent looking at the stars with a group of other students."
Arn added, "Millikin started my career path and gave me opportunities not available at a larger college. Millikin is unlike other colleges where you sit there and hear lectures."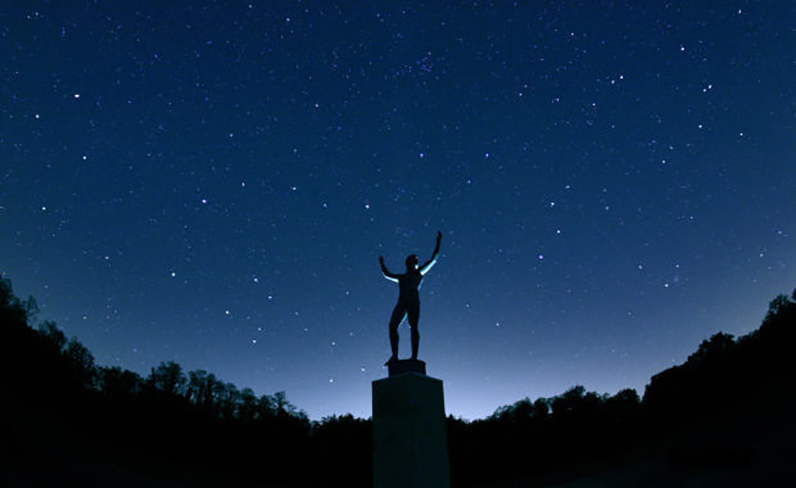 While an undergrad, Arn managed Millikin's public telescope at the Requarth Observatory, located on the rooftop of Leighty-Tabor Science Center. For his senior honors project at Millikin, Arn created a textbook on image processing. The book has since been published for college students and Dr. Miller uses the book in some of his classes.
After graduating from Millikin, Arn earned his Ph.D. in Mathematics from Colorado State University in 2016. He currently works as a software engineer at Northrop Grumman in Aurora, Colo.
Arn has hosted astrophotography workshops through AstroArn Photography and the Loveland Photographic Society, and has taught astronomy courses at Colorado State University as well as at a number of outreach events. He has given numerous astrophotography talks along the Colorado Front Range and central Illinois. His work has been showcased and published in a number of settings, including NASA's Astronomy Picture of the Day (APOD), URSA's EPOD and Les Cowley's OPOD.
His current research focuses on image processing, video processing, optimization, machine learning, large data analysis, geometric data analysis and large data analysis.
For more information about Robert Arn's astrophotography work, visit astroarn.com.
Click here to read the full article.