Music business students learn tour management first-hand
What better way to learn about the music industry and tour management than by going on the road and experiencing it first-hand. Eleven music business students recently embarked on an extraordinary journey this past November (2019) – a 16 day, 16 city tour with industrial rock supergroup Pigface, led by Martin Atkins, coordinator of music business at Millikin University.
As an educator, Martin Atkins incorporates all of his music industry experiences into his teachings, and this past fall, he took things to another level with an immersion course called Tour:Smart Bus Edition where students joined a real live rock tour.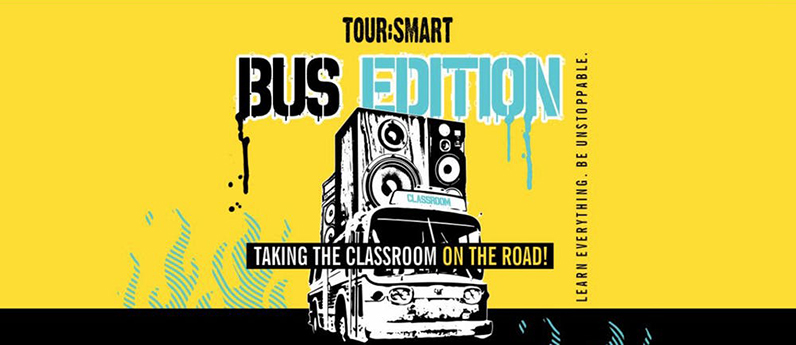 Inspired by his best-selling book, "Tour:Smart," students in the "Bus Edition" course joined Pigface for 16 shows throughout the country. Students learned about tour management in real-time with real people, with real outcomes. As Atkins says, "the tour was the classroom," where students learned, lived and worked on the tour bus, behind the stage, in the green room, on the road and at the merchandise booth.
In an article published by Hypebot, a leading music industry and technology news blog, rap music industry veteran Wendy Day recounted her experience as she joined the tour.
"From November 22-25, I got to do something extremely cool, and it stood out as an extraordinary experience in my career. I went out on tour with industrial rock supergroup Pigface," Day wrote. "It was their first tour after a 10-year hiatus, but the reason it stood out was that they took along 11 students who wanted to learn about tour management. I basically jumped on their band wagon."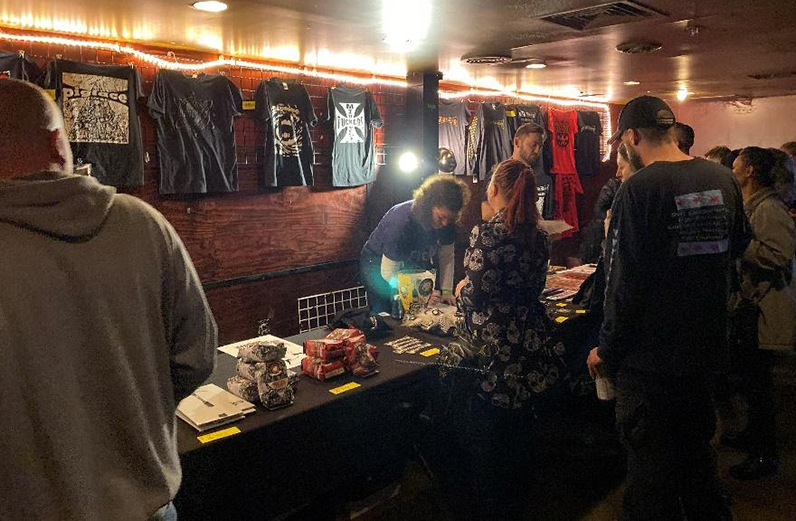 It was the first time Pigface had toured in 14 years. The band was formed by Atkins in the 1990s and it was designed to be different from the usual establishment rock band. Atkins and fellow musician William Rieflin decided to make the band's roster work on a rotating basis meaning that Pigface would collaborate with who was available at a given time without committing them to focus solely on the project.
Students had the opportunity to spend one day in each hub (tour management, production, merchandise, tickets and VIP experience). Each hub had curated workshops to help students build foundational skills and work alongside seasoned touring professionals. After each show, reflective periods were held for students to share observations in a group setting, ask questions and unpack complex issues.
"My role was to help teach the students about the music business, joining midway through the tour for five days," said Day. "We would gather for group lessons. I explained building a team, how artists make money with music, publishing and how streaming works."
In reference to Atkins, Day writes, "He's written books, runs a record label and music merchandising company, and speaks at a variety of music industry conferences. He knows a lot and is willing to share real hands-on information. For the 16 days of this tour, he shared everything as it was happening in real time with 11 hungry and eager students — five for the first eight days of the tour and a new crop of six for the final eight days."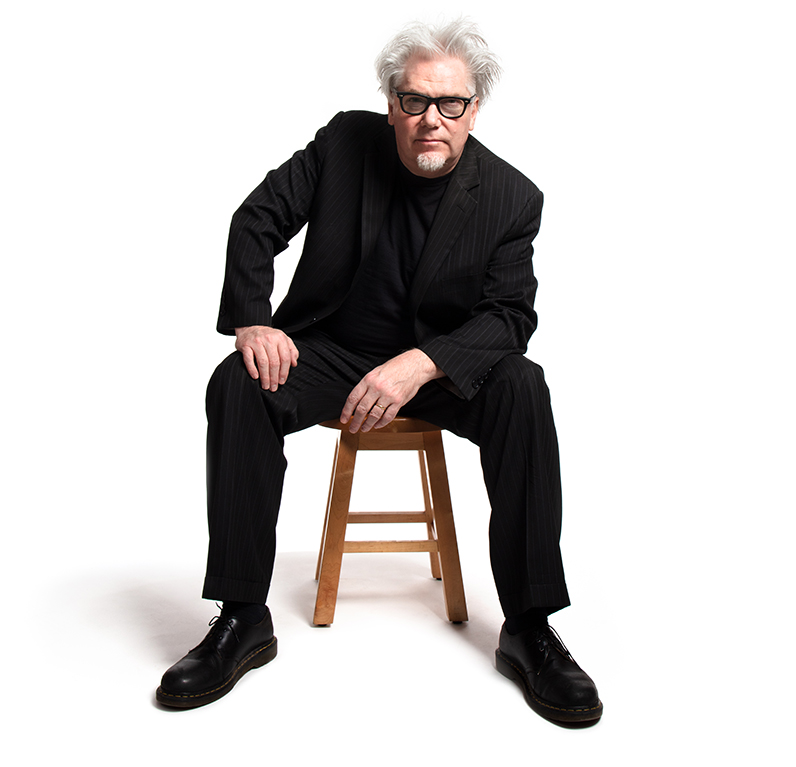 The first leg of the tour began on Nov. 12 in Chicago with pre-production and dress rehearsal. The tour included stops in New York, Dallas, Austin and Atlanta.
"Often before the performance, we would all eat dinner together, and a member of the band would share their background with the students," said Day. "If there was someone from the local music industry available to speak, this is where they addressed the students. By 2 a.m. each night, we would have a debriefing session where the students each shared what they learned that day, discussed the door income and merchandise totals, and supported each other on their successes and failures of the day."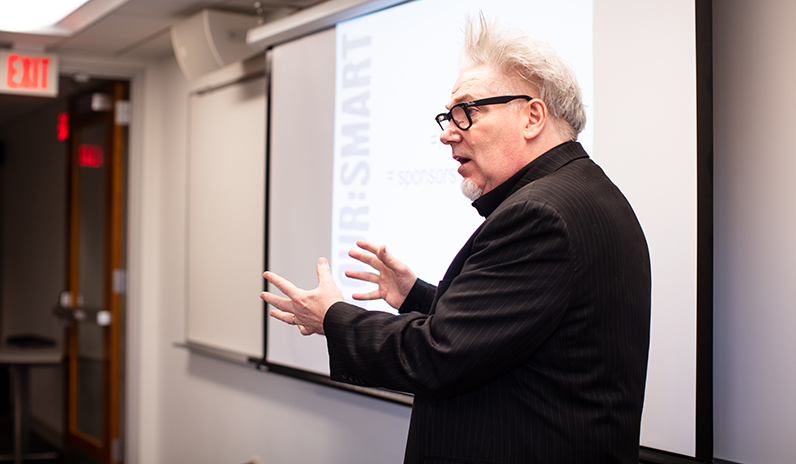 The students awoke in a new city each day, ready and eager to please a new batch of Pigface fans. "While you're on the road, it's 24 hours a day, and it's that mindset that's going to change students' attitude in terms of their learning experience in the classroom," said Atkins. "As an educator, this was very exciting."
Day noted, "There were 11 star musicians on the road with Pigface, all coming together without ego to celebrate music and please the fans. What an amazing experience!"