Podeschi to begin appointment as Interim Dean of Tabor School of Business
Millikin University has appointed RJ Podeschi, associate professor of information systems and chair of the Tabor School of Business Undergraduate Programs, as interim dean of the Tabor School of Business, effective immediately.
Podeschi specializes in relational databases and information technology (IT) infrastructure. Prior to his full-time faculty appointment, Podeschi served his alma mater (Millikin Class of 2002, MBA Class of 2004) 11 years in a variety of information technology roles, primarily building and maintaining enterprise databases and administrative systems. The majority of his IT experience revolves around Oracle database administration and enterprise reporting.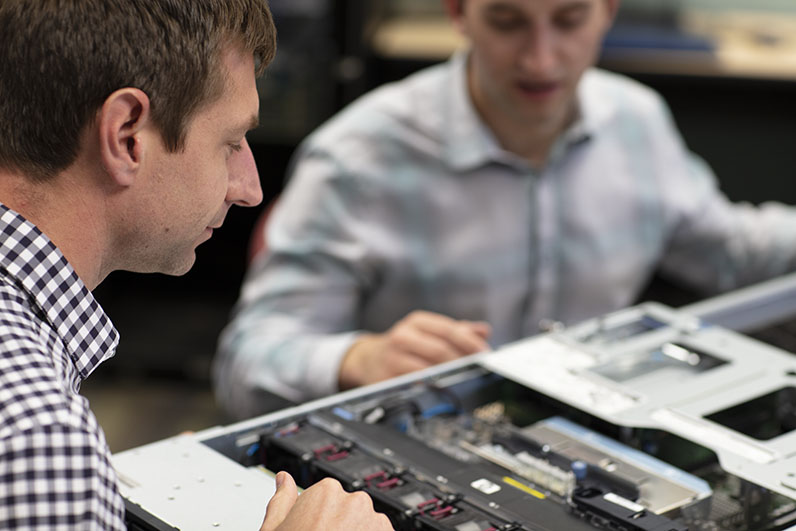 RJ Podeschi
"RJ has proven to be an outstanding leader both within the Tabor School of Business as chair and across campus through active participation in councils, committees and task forces," said Mary Black, interim provost at Millikin. "RJ is a dedicated professor and student venture mentor, an active IT consultant and published scholar, a committed community volunteer and a proud Millikin alum. I am grateful for his willingness to continue to serve Millikin in this new position."
Previously, Podeschi owned a local IT consulting company with two other partners serving the technology needs of small businesses in the central Illinois area. His passion for the classroom and student learning came out of his work as an adjunct faculty member for Millikin two years prior to earning his full-time teaching post.
"As a proud Millikin alumnus and long-time employee, Millikin and the Tabor School of Business hold a special place in my heart. I'm honored and humbled by this recent appointment," Podeschi said. "We have an outstanding group of dedicated faculty who are motivated to provide Performance Learning opportunities for our students so they can build their resumes now while pursuing their degree. It's a joy to see the high-quality jobs our students are earning in their field upon graduation."
Podeschi noted the current momentum of the Tabor School of Business with curriculum changes in the MBA and undergraduate programs.
"We have an award-winning Center for Entrepreneurship that continues to be engaged in the community and supports our hallmark student-run ventures. Tabor continues to advance our MBA program through a new concentration in data analytics and business intelligence. To fill the skills gap in the technology sector, our undergraduate program has recently launched a major in Cybersecurity as well. I look forward to collaborating with my colleagues on building upon our prior successes," Podeschi said.
Additionally, Jaclyn Cantwell, assistant director of the MBA Program at Millikin University, has been promoted to interim director of the MBA Program.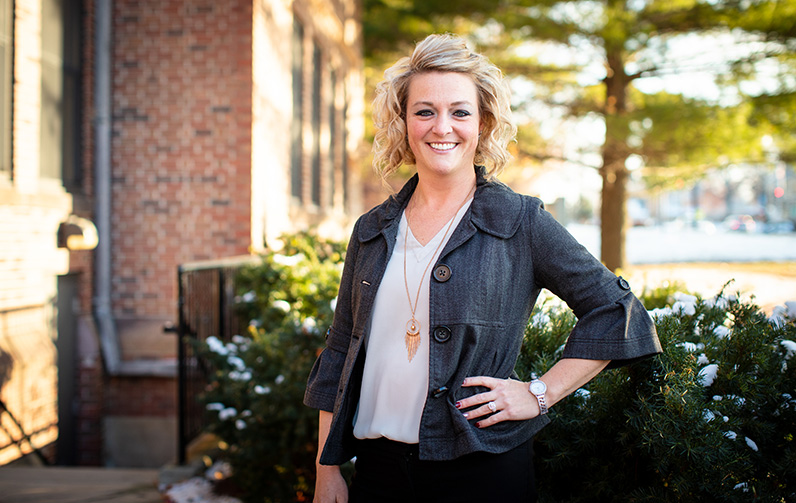 Jaclyn Cantwell
A Millikin Class of 2009 and Tabor School of Business graduate, Cantwell went on to obtain her MBA from Southern Illinois University-Edwardsville (SIU) in 2011 and served as a University Housing graduate assistant during her two years at SIU-Edwardsville. Before working in the Tabor School of Business, Cantwell worked in the Millikin Alumni & Development Office for more than two years serving as the associate director of alumni engagement.
Millikin University
Millikin University is a private, comprehensive university with a diverse student population of approximately 2,000 undergraduate and graduate students. A Millikin education features Performance Learning, a unique learning approach offered only at Millikin that gives students the chance to build the confidence and skills to succeed before and after graduation. Millikin offers more than 50 majors in the College of Fine Arts, College of Arts and Sciences, College of Professional Studies and Tabor School of Business, and is located on a 75-acre residential campus in Decatur, Ill. Millikin graduates enter the job market armed with experience and ready for success. In 2020, 97 percent of graduates gained employment or entry to graduate or professional schools within six months of graduation.