Enjoy Millikin University's much-beloved tradition
For more than 60 years, Millikin University's Vespers has signaled the start of the holiday season in central Illinois. This past December, audiences virtually witnessed the much-beloved tradition featuring rousing new musical experiences and a "best of" compilation from Vespers past.
The virtual Vespers concert, titled "All Is Bright," also featured an interview with Millikin's 16th President Dr. Jim M. Reynolds who took a moment to reflect on his first experience of witnessing Vespers.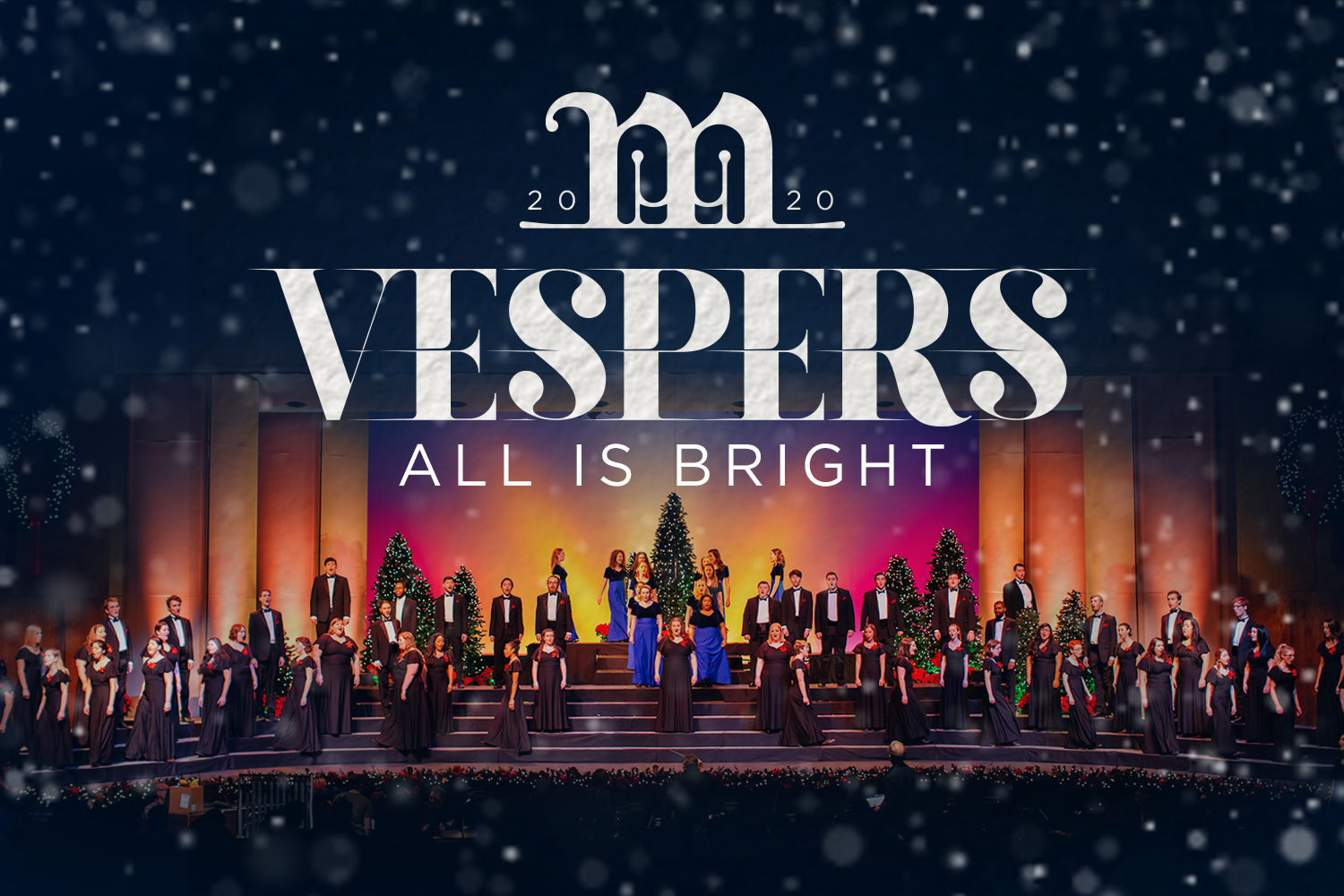 "It is a celebration of the ability and talent of the students, faculty and staff. They do a remarkable job," Reynolds said.
Reynolds first experience of Vespers took place almost 50 years ago when he was freshman in high school.
"It was really an amazing time for a 14-year-old to be in an auditorium like Kirkland Fine Arts Center," he said. "I still remember the sounds of the music and the talent of the individuals, and watching the crowd. I've always been an observer of people, and to watch people become overcome with joy, that was really a terrific thing for me."
In reference to the virtual Vespers performance, Reynolds noted, "Being able to put something together on video that is representative of the kind of work that we do here, it's a tribute to Brad [Holmes], Beth [Holmes], Ben [Hawkinson], and the School of Music and our visual and performing arts programs."
Reynolds added, "For Millikin, it's a gift to the Decatur and Macon County communities, and an opportunity to open up the holidays in a joyous way. It's a way for us to be in community with each other. I think what we've lost in the recent past is the ability to gather together and to recognize that although we may have our differences, we have so much more in common and this is a uniting type of event."