Psychology and human services major preps for the next step: Graduate School
Shania Dvorak, a senior psychology and human services major from Palatine, Ill., is stacking up her experience while at the same time focusing on her studies at Millikin University.
No matter what the discipline is, Millikin offers many Performance Learning opportunities to prepare students for their potential career path. As a psychology and human services major, Dvorak was recently enrolled in a clinical psychology practicum. During the practicum, she rotated between St. Mary's and Decatur Memorial Hospital working on the behavioral health units. Dvorak had the opportunity to work alongside social workers with multiple populations including adults, adolescents and geriatrics.
Dvorak is also in the early stages of her psychology capstone research – a requirement for all senior psychology students. For her capstone project, she is researching mental rotation between males and females to examine underlying biases in the STEM fields.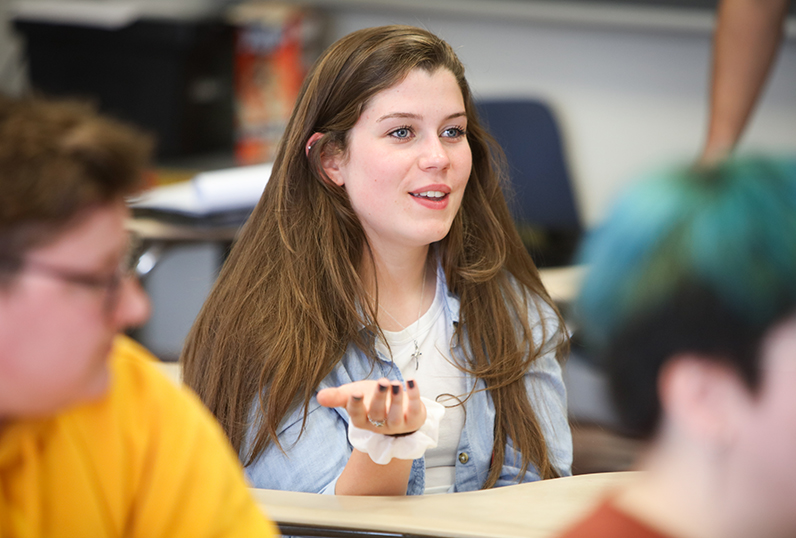 Once she graduates, Dvorak plans to attend graduate school where she will pursue a Ph.D. in clinical psychology with an emphasis on substance use.
"Millikin has prepared me greatly for graduate school. Millikin offers in-depth classes with Performance Learning opportunities around every corner," Dvorak said. "Also, with the guidance of my professors, I felt prepared and supported when developing a plan to get admitted to graduate school."
The classroom isn't the only place preparing Dvorak for her future. She is a member of Alpha Chi Omega Women's Fraternity where she has served two terms as vice president of recruitment. The sorority is dedicated to its philanthropic activities in support of the local community.
"Alpha Chi has supported me and guided me through difficult times, and I am thankful to my sisters for their unconditional love," Dvorak said.
Outside of campus, Dvorak works at Crossing Healthcare in Decatur, Ill., as a tutor working with individuals in the rehabilitation center. She works with clients one-on-one to help them obtain their GED, prepare them for going back to college and polish their essential skills. The essential skills include learning how to interview and build a resume.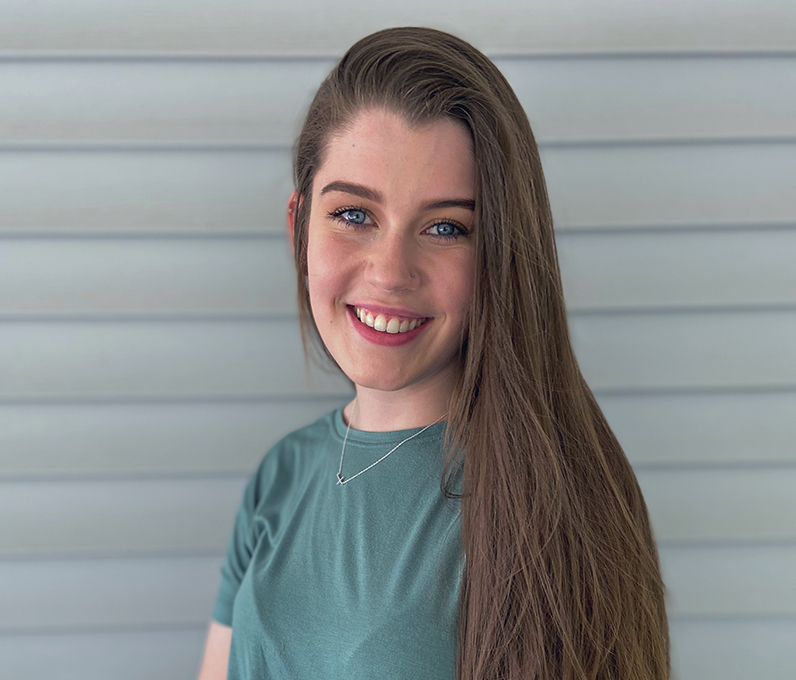 "Since working at Crossing Healthcare, I have had a chance to work with the population I hope to work with one day for my career. I have learned more about substance use and have had a chance to build great relationships with the clients I work with," Dvorak said. She has also learned more about the logistics of human services.
Dvorak noted, "I chose Millikin because I was looking for a small college that provided a personal learning experience. At Millikin, I feel very connected to not only my peers but my professors as well. I've gained a fuller understanding of my major and the expectations I have for myself as a helping professional. With Millikin's close-knit community and Performance Learning opportunities, I can confidently say I am prepared for the next step in my educational career."