Organizational Leadership graduates garner accolades
Decatur natives Jennifer Rose and Jennifer Yeakley finished what they both set out to accomplish, a bachelor's degree.
Rose and Yeakley, along with their fellow organizational leadership (OL) classmates, recently earned their degrees from Millikin University this past December. While earning a degree was the ultimate achievement, the journey to get there is what helped them grow immeasurably.
Prior commitments, obligations and timing are all factors that can delay opportunities to return to school. Those delays did not stop Rose and Yeakley, both full-time workers, from enrolling in Millikin's Organizational Leadership degree program through the Flexible Learning program. Millikin's Flexible Learning program is for individuals who are looking for a variety of paths to earn their degree by taking classes online, during weekends and evenings.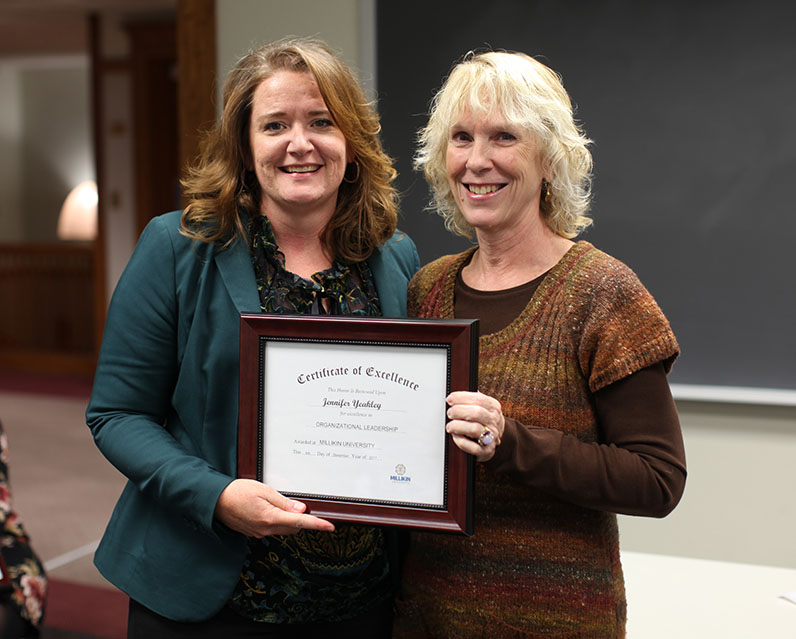 Millikin's Organizational Leadership program puts students in a position to learn team dynamics and communication all while becoming stronger professionals. Throughout the curriculum, students understand the interrelationship of leadership with power and influence, while emphasizing socially responsible leadership and ethical decision-making. As the culmination to the program, the students are tasked with a capstone project that requires planning and leadership.
The students used their capstone project to plan and execute the Illinois Sociological Association (ISA) Conference that took place at Millikin University in November 2017. Dr. Elizabeth Lahey, chair of the Sociology, Criminal Justice and Organizational Leadership Department at Millikin, led the students.
"I was approached by faculty colleague Dr. Ken Laundra over a year ago with the primary responsibility being to conduct the annual conference and associated student research contest," Dr. Lahey said. "The students had to learn everything about the ISA group, the student research contest, the new University Commons facility, and running conferences in general. Their only goal was to break even and increase attendance. They ended up making $100 profit for the ISA and attendance was doubled from last year."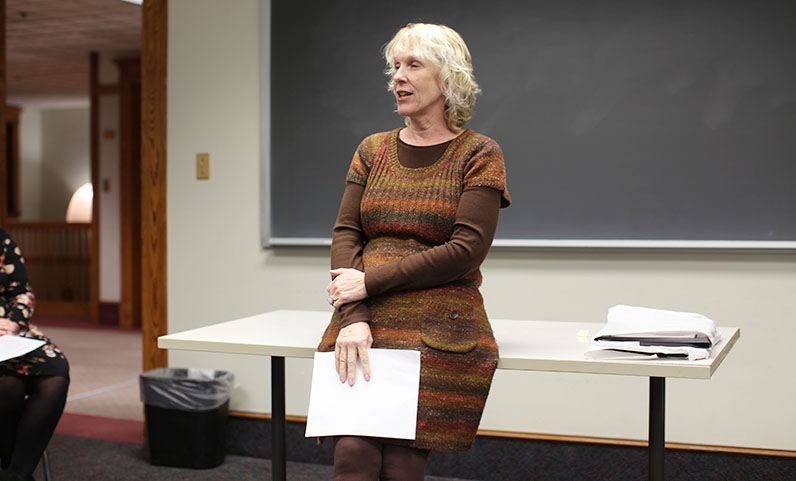 The students also made sure there were spaces available for the breakout sessions at the conference, handled catering for lunch and breakfast, and assisted with the marketing aspect of the conference.
The students finished their capstone project with a presentation on Dec. 7 highlighting the wins and lessons learned from their experience. That same day, Jennifer Rose was voted Most Improved Student Leader by her peers and Jennifer Yeakley received the Excellence in Organizational Leadership award.
One of Rose's classmates said, "Because she was quiet at first, Jennifer didn't give her suggestions very often. However, at the end of the course, she became very outspoken and took initiative in keeping everyone in the cohort together. She's always striving to stay on task and keep track of things that need to be done."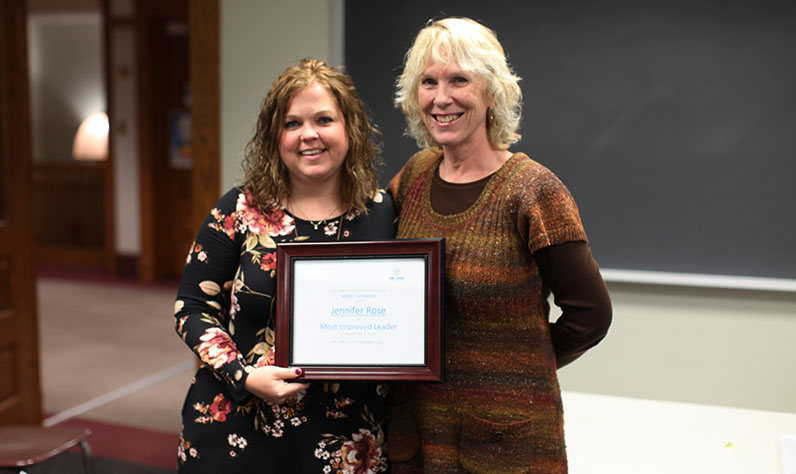 As for Jennifer Yeakley, her classmates voted her nearly unanimously. "I was very humbled and surprised to have been selected for the award by my classmates," Yeakley said. "I would have chosen any of them for the award."
Prior to Millikin, Yeakley received her associate degree from Richland Community College. Personal fulfillment and a promise to her mother were the deciding factors to pursue a bachelor's degree.
"When the opportunity presented itself with the unique setting of Millikin's program, and the reputation Millikin has, it was the perfect opportunity for me to go back and finish," Yeakley said. "Part of the reason I didn't finish before was because I didn't know what I wanted to be when I grew up. Through the Millikin program, I was introduced to organizational development; it opened my eyes to what my calling is. After taking classes on organizational behavior, development and project management, it solidified this stage in my life in which I now want to pursue a master's degree in organizational development."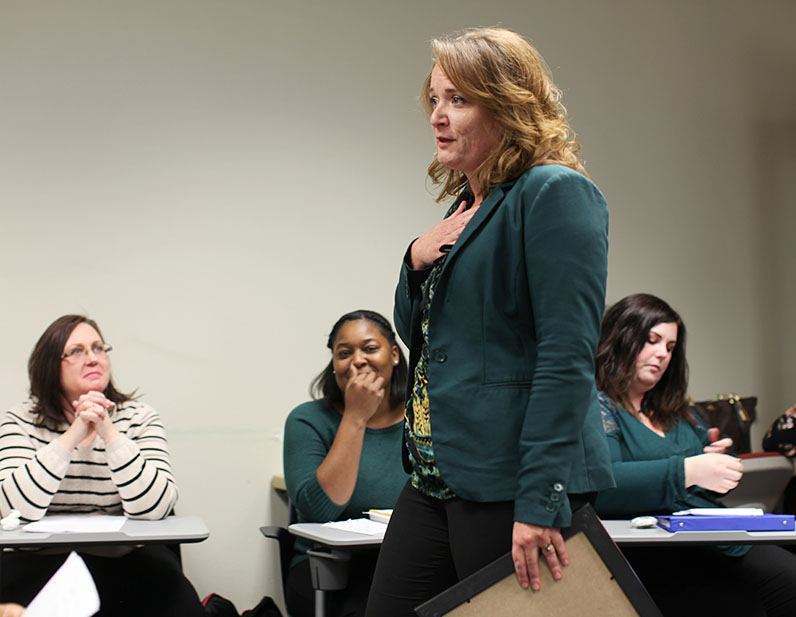 When it came time to go back to school, Jennifer Rose, currently in human resources at Archer Daniels Midland Co. (ADM), wanted to enroll in a program that was both relevant and useful.
"I wanted a program that would give me insight and knowledge to add to what I already have," Rose said. "The program helped me grow personally and professionally. You have to make sure you are fully committed and that this is something you truly want to do."
For more information about Millikin's Organizational Leadership degree program, visit millikin.edu/soc-ol.