Prange to work directly with students to bring progressive initiatives to the table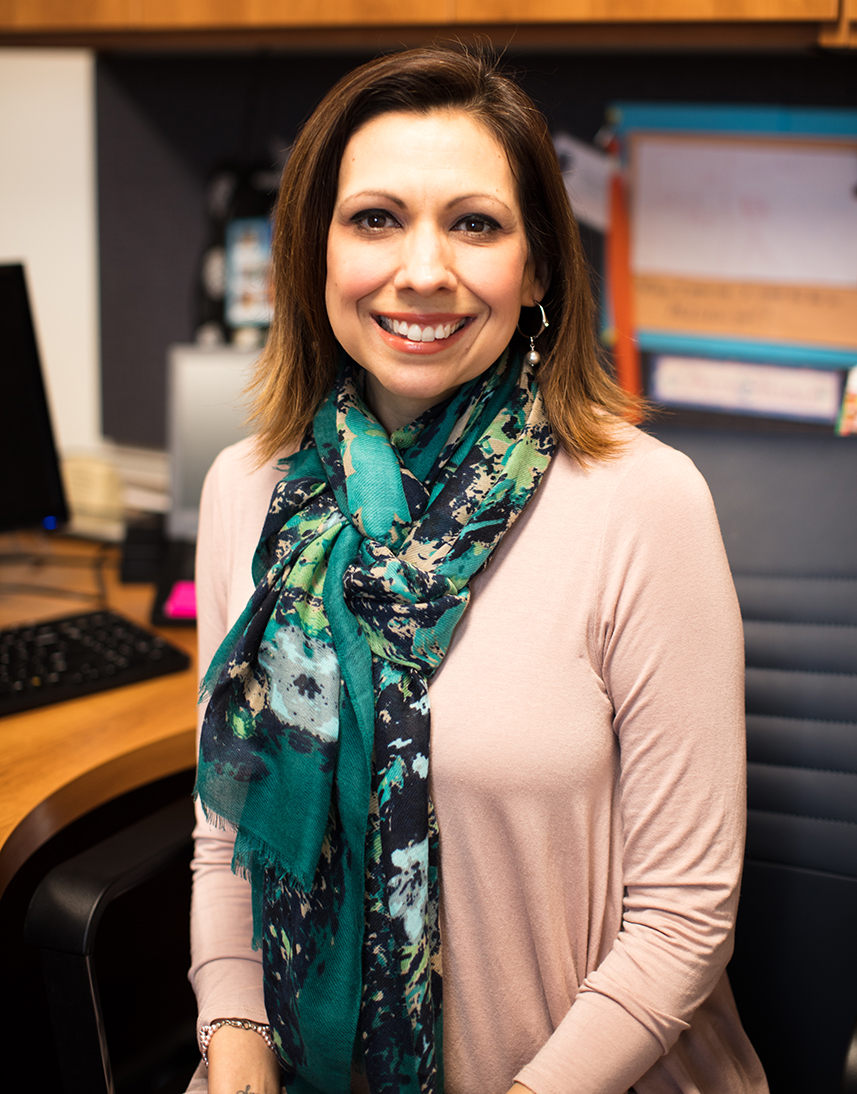 ​Millikin University President Dr. Patrick White has appointed Raphaella Prange vice president for student affairs and dean of student development at Millikin effective July 1, 2018. Prange has served as dean of student development at Millikin since 2011.
Prange has over 20 years of experience in higher education. She has served Millikin University since 1999 beginning as the assistant director of student programs. Since her employment at Millikin, she has served in a number of capacities including positions in Student Programs, Greek Life, Residence Life and Student Development. She has also taught in the Millikin Program for Student Learning.
"Raphaella Prange has proven to be an outstanding leader at Millikin University while establishing an exceptional record in student affairs," said President White. "Her ability to connect with students and her commitment to fostering student independence and maturity has contributed to Millikin's Performance Learning in all aspects of student life. Her direct experiences with Title IX, retention, diversity and inclusion also make her an invaluable member of our campus community. Her new leadership prominence will enhance her good influence on the Millikin experience and student success."
During her time at Millikin, Prange has led many initiatives including the development of the University's Retention Strategies, Student Conduct System, Trauma Informed Advising and Title IX compliance initiatives.
"I am honored to join the University Cabinet and serve as the voice of, and advocate for, our students at the highest level of the administration," said Prange. "I look forward to continued partnership with my cabinet colleagues to address the needs of Millikin University students of today and tomorrow."
Prange is also a volunteer in the local community serving as a Court Appointed Special Advocate (CASA) for Macon County, a City Limitless Ambassador, Chair of the Dennis Lab School Steering Committee and Chair of the Civic Design Team for the Macon County Parent Leadership Training Initiative.
"I plan to use my long history at the University working directly with students in need, in concert with best practice and innovation, to bring progressive and responsive initiatives and strategy to the table," said Prange. "I have a deep love of Millikin and our students. Our students deserve commitment, empathy and thoughtful leadership. That is exactly what I plan to deliver as vice president for student affairs."
Prange earned a Bachelor of Arts in Interpersonal Communication from DePauw University (Greencastle, Ind.) and a Master of Science in Student Affairs Administration from Indiana State University (Terre Haute, Ind.). Prior to Millikin, Prange began her career in student affairs at Rose-Hulman Institute of Technology in Terre Haute, Ind., working in student activities and residence life.