Members of Dissonance share love of a cappella with campers
Millikin University a cappella group Dissonance was started for not just the idea of competing against other a cappella groups, but for educating music and for the love of performing.
The group also knows the importance of enriching the community through performance, and their summer camp "Project A Cappella" speaks to that in many ways.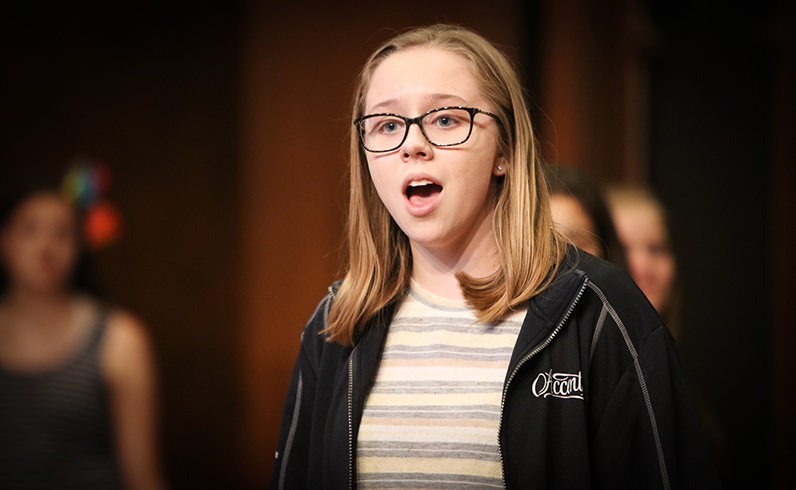 Started in summer 2018, Project A Cappella is three days of sessions focused on introducing and immersing students, grades 9-12, into contemporary a cappella. Students learn about vocal percussion, singing solos and varying vocal styles while also performing in their own a cappella ensembles. It all leads to a finale concert on the last day of camp in Kaeuper Hall on Millikin's campus.
The camp originated from Dissonance co-founder and 2019 Millikin vocal music education graduate Mairyn Dodson, who started the camp as part of her James Millikin Scholars (JMS) project. Dodson, along with Alex Bravos, also a 2019 Millikin vocal music education graduate, returned to campus this summer to lead the camp with help from current members of Dissonance who served as coaches.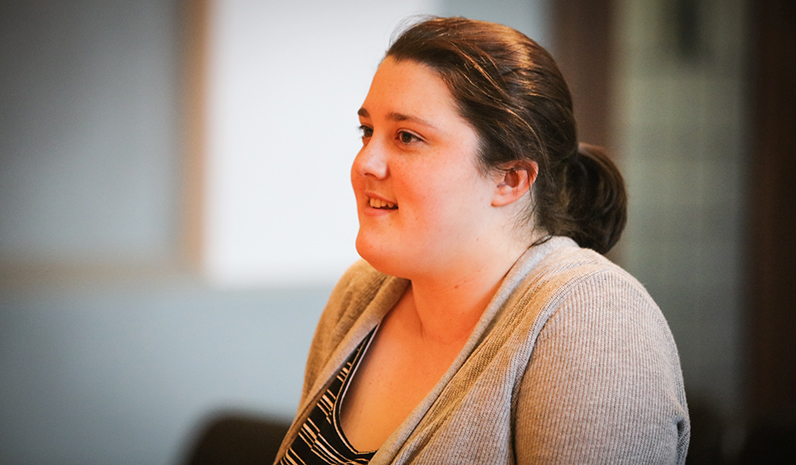 "I was looking for something that would suffice a two-year long project. I had worked at a cappella camps before and this was something I was familiar with," said Dodson.
During the camp, the students are put into ensembles that are separated by voice parts. Dodson and Bravos selected the music for this year's camp since both previously served as music director and assistant music director of Dissonance. Dissonance was founded in 2016 starting with eight members, and the group grew to 18 members after having their first auditions.
In an interview with the Herald & Review, Alex Naranjo, a senior musical theatre major from Dallas, Texas, and current president of Dissonance said, "Dissonance has a specific sound. For us, we like more eclectic music, things that have jazzy chords. We really look beyond top 40 songs, we like to do songs that are less well known. We have a big sound and we like big chords. We like to have dissonant notes," he said.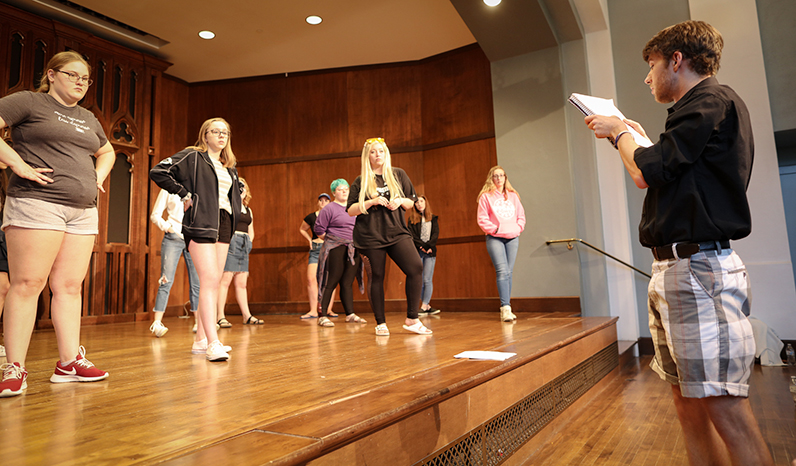 Dodson says the music selections for last year's camp were difficult because they didn't know how many students were going to attend the camp. With 13 students this year, including some returning campers, Dodson and Bravos were able to select more challenging arrangements. A few of the students traveled from as far as Indiana and the St. Louis area to attend the camp.
"These are arrangements from the group Blue Harmony, a women's a cappella group at Millikin," said Dodson. "These kids are performing collegiate level a cappella arrangements."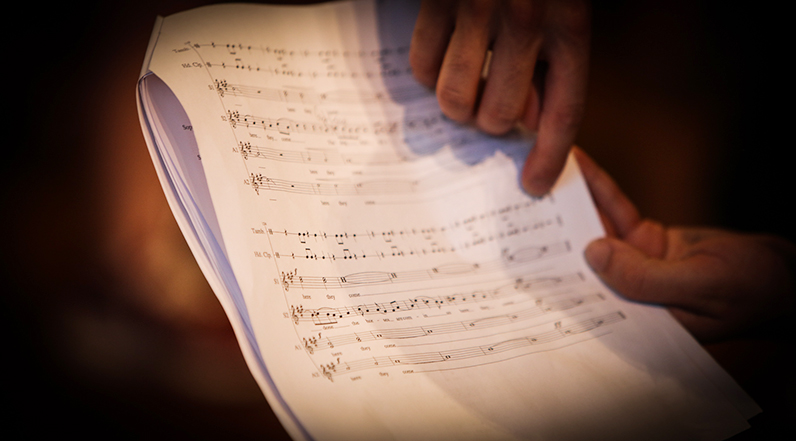 Dodson, who was recently accepted for a teaching position at a middle school in Troy, Mo., says the process of the students learning the music and choreography is "magical," especially during the last concert.
"Seeing the students trying to sight-read these difficult pieces to putting on a full show and giving their all, especially in front of their families, is really moving," she said.
Just this past year, Dissonance won the quarterfinals in the International Championship Collegiate A Cappella competition and fourth place in the finals. Taylor Bailey, a senior vocal music education major from Oswego, Ill., was named Outstanding Soloist at the competition for her performance on the song "Make Me Feel" by Janelle Monae.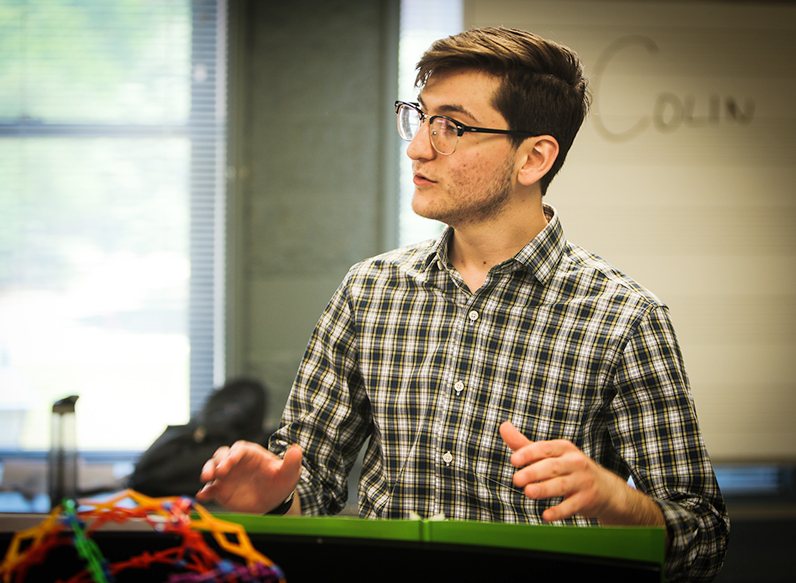 "We each have an individual strength we bring to the group," Bailey said. "We learn from each other. Sometimes we go to the executive board or the group and ask for song suggestions of things they want to sing. We get songs from different genres. We may do a pop song, we may do a song that has an R&B feel to it, we may do some indie stuff."
Olivia Tharpe, last year's president of Dissonance and a senior musical theatre major from Lafayette, Ind., says the idea of Dissonance is birthed from someone who just loved a cappella. "It's really cool to be able to make all of those sounds, and I've grown so much as a singer and that adds to the enjoyment," said Tharpe.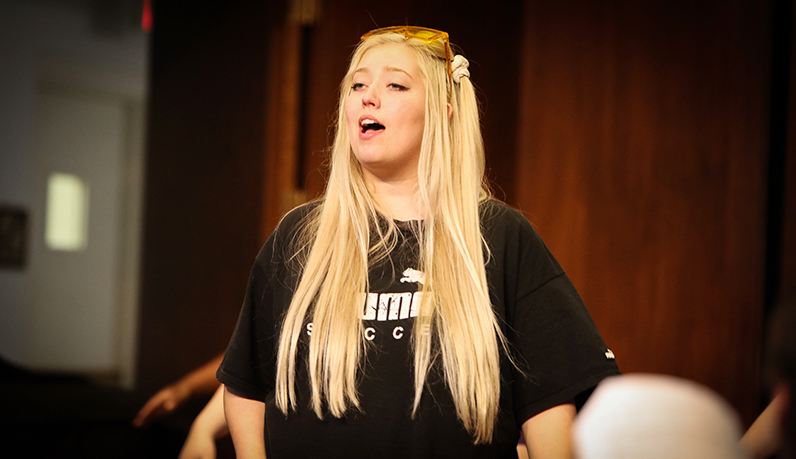 A cappella music can be defined as a group or a soloist singing without instrumental accompaniment, or a piece intended to be performed in this way. The genre has quickly become popular thanks to films like "Pitch Perfect" and groups such as Pentatonix. It became a "norm" for everyone as Dodson describes it.
"It became popular and cool to do it, and it's continued to grow and become even more successful with each performance that Dissonance does," said Dodson. "I enjoy the teaching aspect of a cappella – it fills my heart. It's something I know I can teach well because I've done it so much. It's a really accessible genre and kids buy into it."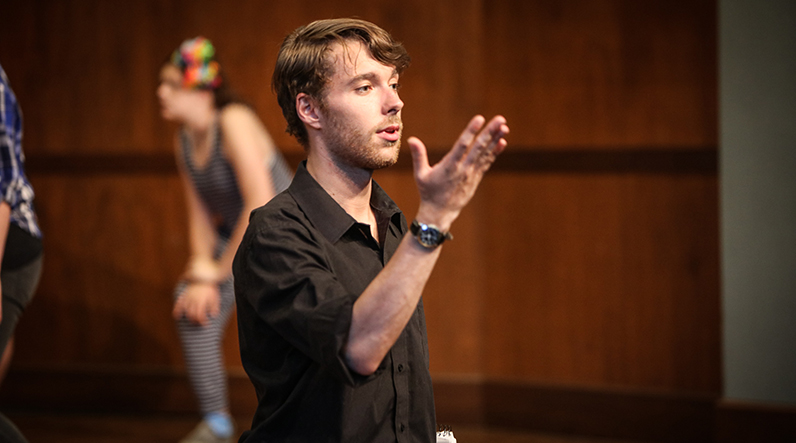 Dodson added, "I'm so appreciative of the members of Dissonance because they are volunteering their time to teach at this camp. This camp wouldn't run without them."