Millikin recognized for academic excellence
Millikin University is one of the 159 best colleges in the Midwest according to The Princeton Review. The education services company lists Millikin University in the "Best in the Midwest" section of its "2020 Best Colleges: Region by Region" website feature posted on Aug. 6, 2019 at princetonreview.com/bestMWcolleges.
The website feature salutes a total of 656 colleges that The Princeton Review recommends over five regions: Northeast, Southeast, Midwest, West and International. The colleges that made the "Best in the Midwest" list are located in 12 Midwestern states: Iowa, Illinois, Indiana, Kansas, Michigan, Minnesota, Missouri, Nebraska, North Dakota, Ohio, South Dakota and Wisconsin.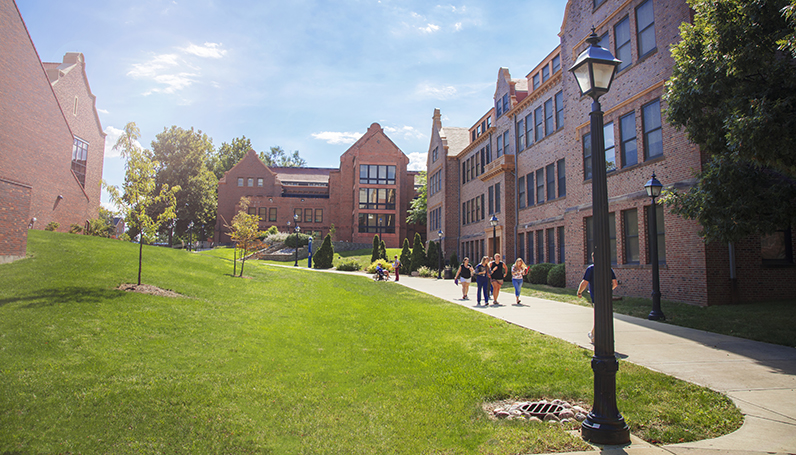 "Great news that Millikin University continues to be recognized for the special character of learning and teaching that happens here, inside the classroom and out," said Millikin President Dr. Patrick E. White. "Through Performance Learning, our students not only gain a wide variety of valuable skills, dispositions and experience, they transform themselves into stronger, braver individuals. The students' comments show their delight and pride in Millikin as the community that gives them courage not only to succeed, but also to be nimble and flexible, creative in their growth and ambitious in every aspect of their lives."
President White noted, "The recognition is one more marker that Millikin University is on the move. We are proud of the increasing recognition we are receiving across the country."
The Princeton Review editors made their selections based on data the company collected from its survey of administrators at several hundred colleges in each region, as well as its staff visits to schools over the years, and the perspectives of college counselors and advisers whose opinions the company solicits.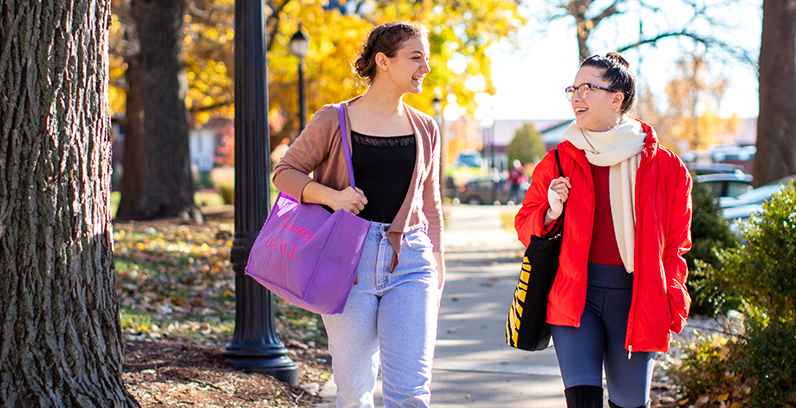 "We chose Millikin University and the other outstanding institutions on this list primarily for their academics," said Robert Franek, The Princeton Review's editor-in-chief. "We also consider what students enrolled at the schools reported to us on our student survey about their campus experiences."
The Princeton Review survey asks students to rate their colleges on dozens of issues and to answer questions about themselves, their fellow students and their campus life. Comments from surveyed students are quoted in the school profiles on The Princeton Review website.
"Once again this year The Princeton Review has recognized Millikin University for excellence. As always, this is particularly notable because student feedback is such an important part in the review process," said Millikin Provost Dr. Jeff Aper. "What's remarkable is that Millikin faculty and staff consistently offer a very diverse community of students outstanding opportunities to learn that interconnect traditional instruction, applied learning in professional settings and an entrepreneurial mindset that guides students in becoming informed, prepared, adaptable problem solvers when they move on from the university into the larger world. We call this Performance Learning, and it reaches students in both the formal curriculum and the co-curriculum."
Some student comments from Millikin University's Princeton Review profile say, "Millikin is a 'small campus with a big campus vibe' thanks to a department-wide Performance Learning approach that gives you firsthand knowledge and experience that is absolutely vital in preparing for your future. Students can choose from a long list of areas of study, including 'excellent music and business programs' along with beloved nursing, theatre and education departments. These hands-on opportunities allow students to decide quickly if the major they are in is the right fit for them."
Additional comments noted that Millikin students are "cultured, diverse and friendly. Individually, they come from all walks of life and hold a wide range of personalities, majors and attributes that make them all unique. Not only does this lead to an encouraging environment for learning and creating, it also makes it very easy to form meaningful relationships because attendees are extremely open-minded."
Dr. Aper added, "Performance Learning grows from the philosophy and commitments of Millikin's faculty and staff who want to give every student the chance to learn what it really takes to do the work of the field they are studying. Whether the setting is a classroom, laboratory, studio, concert hall, gallery, stage, business or government office, Millikin students engage in real work that links together the best of contemporary knowledge, theory, practice, values and an orientation to effective action. When students from all walks of life come together to join in this kind of dedicated, intentional and forward-looking community, a lot of great things happen. The researchers at Princeton Review had that affirmed again by the best sources possible – Millikin students."
The Princeton Review school profiles include ratings in three categories from "Admissions Selectivity" to "Green." The ratings are scores from 60 to 99 that the company tallies primarily from institutional data. Collectively, the 656 colleges on The Princeton Review's "regional best" lists for 2020 constitute about 22 percent of the nation's 3,000 four-year colleges.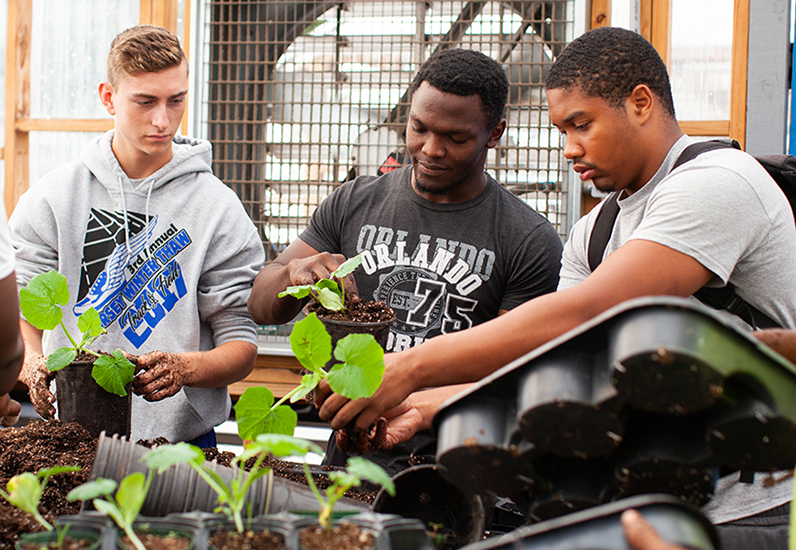 Millikin University
Millikin University is a private, comprehensive university with a diverse student population of approximately 2,000 undergraduate and graduate students. A Millikin education features Performance Learning, a unique learning approach offered only at Millikin that gives students the chance to build the confidence and skills to succeed before and after graduation. Millikin offers more than 50 majors in the College of Fine Arts, College of Arts and Sciences, College of Professional Studies and Tabor School of Business, and is located on a 75-acre residential campus in Decatur, Ill. Last year, 99 percent of Millikin graduates gained employment or continued their education within six months of graduation.