Improvements to Millikin's campus drive growth and economic impact
2017 has been a year of new momentum at Millikin University. In August, students arrived on campus to see Millikin transformed by the presence of the University Commons.
The opening of the University Commons was one of many celebratory moments for Millikin University this past year. The $31 million project, an innovative new structure built in and through the Staley Library, has become a vital center for Millikin life. Throughout the planning process, we knew that the building was going to be in keeping with the Millikin spirit of innovation, experiment, performance, and community. The 87,000 square foot "front door" contributes to our life and learning at Millikin, opening more opportunities for interaction and our hallmark Performance Learning.
For the second consecutive year, we saw significant growth in freshman enrollment numbers. This August, we welcomed 474 first-year students to campus for the start of the fall 2017 semester, an increase of 26 freshman students. We also saw more students from Decatur and the surrounding area stay close to home; more than 50 students in the fall 2017 class are from the Decatur area. We are proud that those who have known us for a long time see the value of a Millikin education. We also welcomed an increased number of students from outside the state of Illinois, including students from 25 different states, as well as international students from several countries, including Nepal, Rwanda, South Korea, and Vietnam.
We are growing in many ways, including new programs in Criminal Justice and Arts Technology, collaborative programs in engineering, and new academic partnerships and initiatives.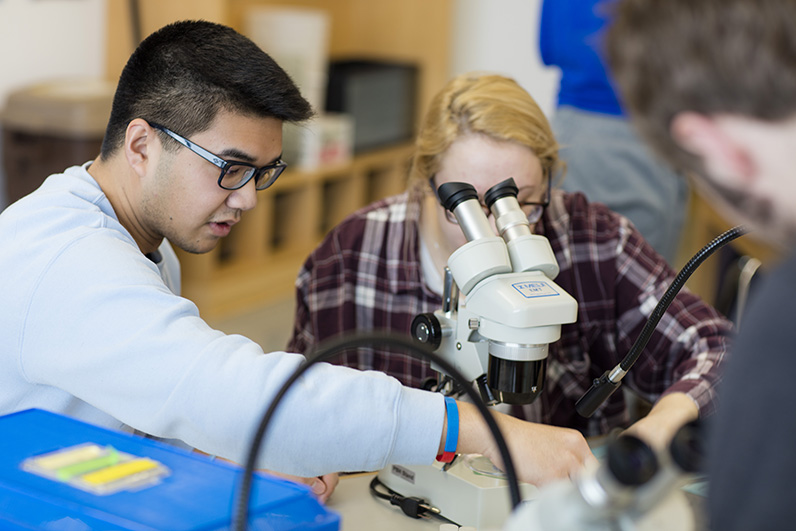 Millikin once again placed highly in national surveys and rankings such as Forbes, The Wall Street Journal, and The Princeton Review. Our School of Theatre and Dance continues to draw excellent students from around the country. In the last two years, Millikin has been ranked as one of the top 13 musical theatre programs in the country in three separate national publications, and in one of these, we are ranked as the top program in Illinois.
Our Department of Chemistry is ranked in the top seven in the state among colleges and universities big and small, and Millikin students who applied to medical school and other health professional schools posted an extraordinary 100 percent acceptance rate.
In keeping with this "Millikin Momentum," we are planning to grow as an institution in every field.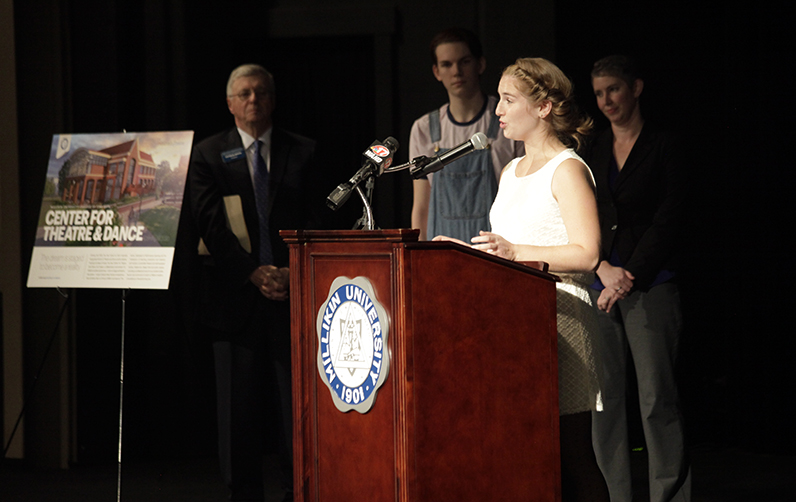 On Oct. 11, we announced a decision to break ground on a new Center for Theatre and Dance in 2018 with plans to open the building in fall 2020. The $29 million innovative facility will be the new center for all areas of study within the nationally recognized School of Theatre and Dance. New dance and acting studios; a flexible and innovative main theatre; lighting, sound, design, and costume laboratories; and space to be utilized by students in our new Arts Technology major will make this building a vital part of a Millikin education. We look forward to gaining the support of alumni and community leaders to complete the vision and to create a place that will enrich and enhance our lives and mean so much to Millikin, Decatur, and so many of our students and alumni.
As these new developments enhance Performance Learning experiences for Millikin students and build more awareness of Millikin's excellence, they will also contribute to the economy and growing success of the Decatur community.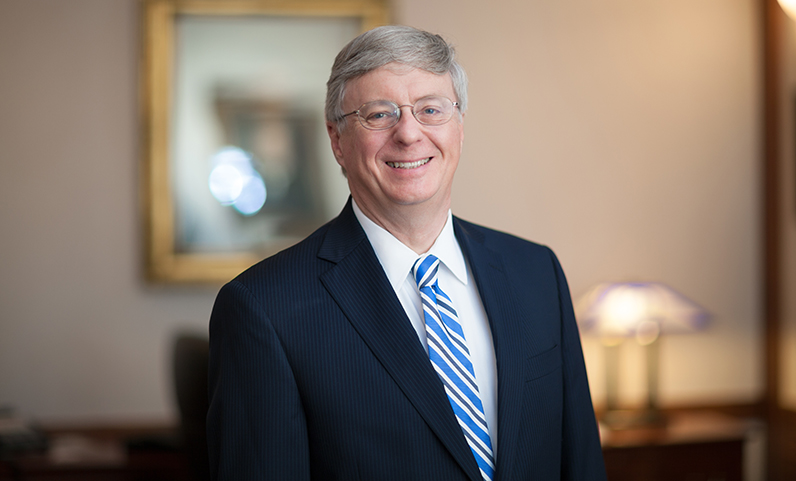 Millikin University's enrollment growth means more students and their families and additional faculty and staff will be spending money in Decatur. Students will serve in internships to add value in the community, and our music, theatre, and athletic events bring many people to town. Additionally, Millikin's new construction projects provide jobs for local firms. The Decatur firm BLDD, who designed the new Workman Family Softball Field, is the lead architect on the Center for Theatre and Dance.
All cities want to see an increase in population and more visitors to their town, and university cities bring a whole new population each academic year. In Millikin's case, there are over 2,000 students each year who would not be here without Millikin University, not to mention the faculty and staff who support our civic and economic life.
Millikin University is proud to be Decatur's university and we will continue to enhance the economy and quality of life of Macon County while preparing the next generation of successful Millikin alumni - women and men who are leading lives of meaning and value, marked by professional success and democratic citizenship in a global environment. We look forward to keeping the "Millikin Momentum" going on campus and in the local community as we enter 2018.
Dr. Patrick E. White
President, Millikin University
View Coverage