Millikin President weighs in on liberal arts and workforce development in Illinois
Millikin University President Dr. Patrick E. White recently took part in a speaking engagement on how students educated in the liberal arts and sciences play a vital role in the Illinois workforce. The event, presented by the Associated Colleges of Illinois (ACI), was held on Feb. 21 at the City Club of Chicago.
President White, alongside Dr. Teresa L. Amott, president of Knox College, made a compelling case before a large audience about the value of a liberal arts education and preparing students for outstanding careers. More than 225 business and political leaders, educators and alumni attended.
"What is it about the liberal arts character of the colleges of ACI that makes them so successful in preparing students who become leaders, innovators, team leaders and valuable citizens with the skills and tools that employers demand and the world truly needs," President White said.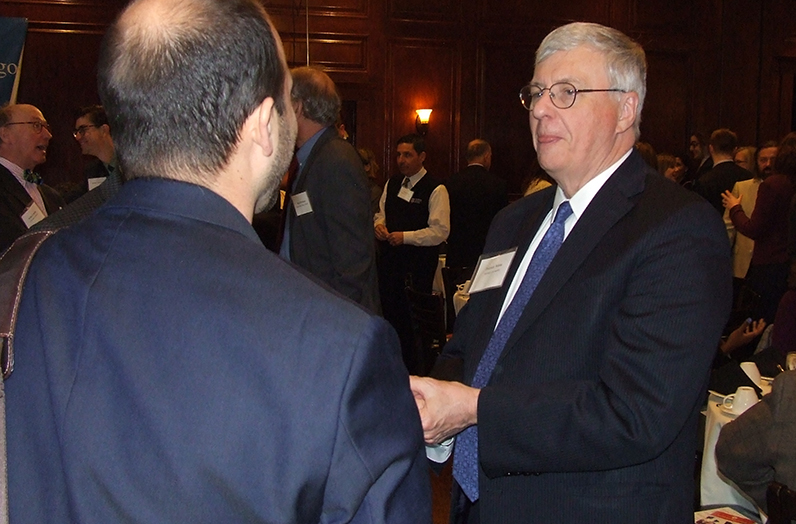 President White noted the importance of specific valuable skills that institutions are teaching students today, including critical thinking, problem solving, communication, collaboration and management.
"I think profoundly that it is not enough to have these skills, but to be a truly valuable colleague and adept citizen you also have to have valuable dispositions," President White said. "You have to have the habits of mind, heart and spirit."
Both presidents pointed out that liberal arts education involves broad training in a variety of subject areas, but the colleges do more.
President White added, "At the ACI colleges, we educate and motivate students to be actors, players and agents in their lives and the lives of their companies and communities. But how do we do that?"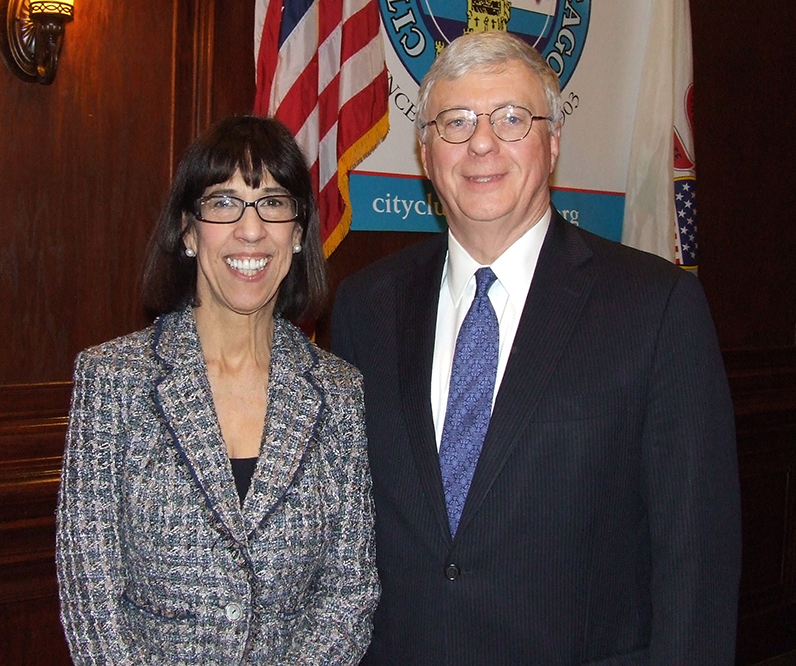 While addressing the audience, President White noted the impact of 'grown up' conversations between institutions and students, and the life-changing implications they can have on students.
"These adult and thoughtful conversations are what change the lives of students, and they happen at our institutions because we challenge and support in ways that make a difference," President White said. "Through this support, we practice the liberal arts conversation."
Following his presentation, President White and President Amott took part in a Q&A session. Among the questions President White was asked was the impact of Millikin University's location in Decatur, Ill.
"Millikin University is Decatur's university, and one of the things we are constantly trying to do is support the growth and economic development of Decatur," President White said. "Colleges and universities can play an important role in the economic development of their cities."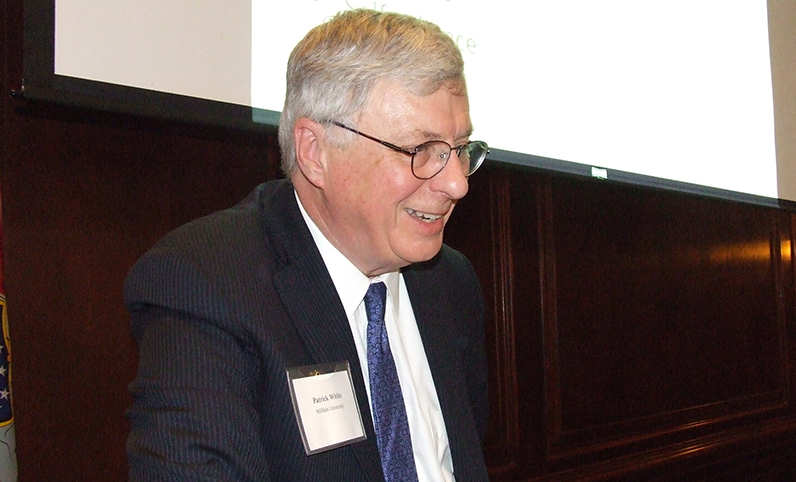 President White noted, "One of the things that we do extraordinarily well is that we encourage students. We prepare people not just for their first job but for their career. We prepare people for a life of meaning and value that makes a difference."
The Associated Colleges of Illinois was conceived as a collaborative enterprise to secure public and private funding to support the distinctive brand of higher education offered by Illinois' smaller, mission-driven private colleges.
The ACI serves a robust network of 24 member private, nonprofit, primarily residential colleges and universities. These institutions sustain an enduring commitment to mission-driven, liberal arts-based higher education in small, supportive environments that cultivate a sense of community — and where faculty make teaching their first priority. Collectively, ACI institutions enroll 58,000 undergraduate and graduate students at colleges and universities ranging in size from 550 to 5,800 students, many of whom are low-income, minority, and/or first in their families to pursue higher education.
View Coverage