"Everything they do has meaning and purpose and contributes to the success of Millikin as a university."
Millikin University's tight-knit campus community is a reflection of the great work put forth by faculty, staff and students every year, most notably student workers. From resident assistants to tutors to mentors, student workers, also known as paraprofessionals, play a vital role on campus especially at the beginning of a new academic year when new students arrive on campus.
Before the start of New Student Welcome Week, Millikin President Dr. Jim Reynolds honored the University's paraprofessionals during a dinner ceremony on Aug. 12 in the University Commons, thanking them for the important work they do.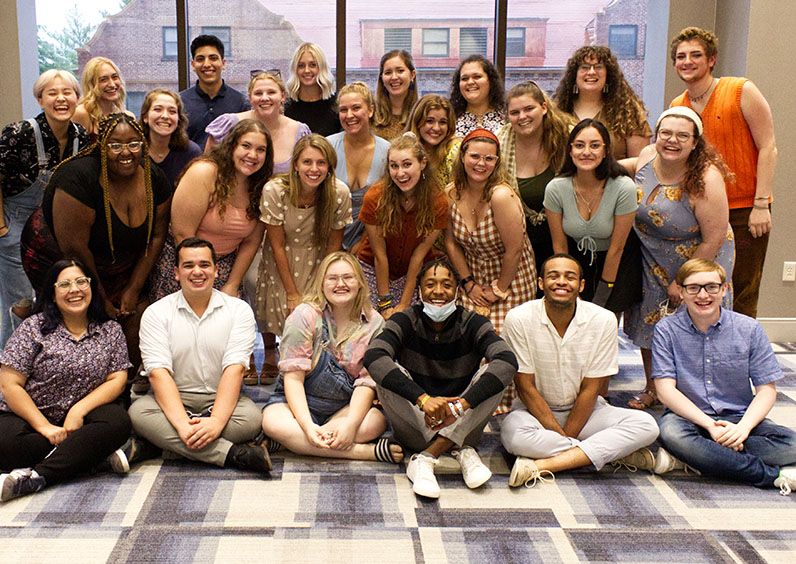 "These are the students that help us with new students and returning students," Reynolds said. "They're the resident assistants in the residence halls, they work with students across campus. We're just really here to say 'thanks.' It's important to let them know how important they are. They're our first line of help for our students and they provide a lot of opportunities for us to know if we need to modify things. This is a lot of confidence, having these guys to help us out."
Reynolds added, "I'm so proud of all of you for the good work that you do. Our students need you, and we need you to be with them and give them all the care and kindness that you can. Everything they do has meaning and purpose and contributes to the success of Millikin as a university."
Carrie Pierson, senior director of the Center for Academic and Professional Performance (CAPP), says each of the students represents one, if not multiple roles of leadership on campus as they help both new students and staff members at Millikin be successful.
"These guys are the ones on the ground, so if something is great, they let us know that, and if there's an issue that arises, they let us know that, and together we come up with ways to intervene and come up with solutions to problems. We have to be flexible and pivot real quick," Pierson said.
Many of the paraprofessionals are students planning to enter career fields in social work, teaching or counseling. But most importantly, their first job is to be a student according to resident assistant Felix Archer, a senior accounting major from Port Huron, Mich., who serves as a support instruction leader and assists with tutoring and study sessions. "No one expects us to neglect our own studies. It's a matter of time management to juggle it all, and we learn to be good at that," Archer said in an interview with the Herald & Review.
Shelby Jones, a senior from Alton, Ill., serves as a residential academic peer mentor, who helps first-year students adapt to the academic rigors of college.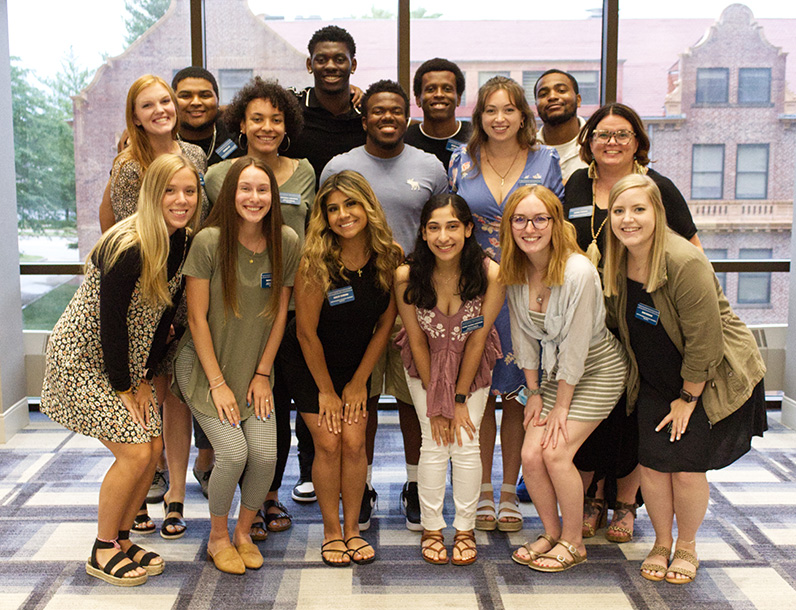 "We help them get connected with a tutor or find the academic support they need in the classroom," said Jones, who aspires to become a high school history teacher. "I wanted to get into more leadership positions on campus. I wanted to grow as a leader. I thought the academic side of things would help me prepare for my future career as a teacher," Jones added.
Senior resident assistant Katie Yelaska, a human services major from Bremen, Ind., plans to be a social worker or counselor after she graduates from Millikin.
"The resident assistants have a group of students they're kind of in charge of, and for higher-level responses, we're the ones who handle that," Yelaska said. "If they feel like they need extra support, we go through an extra week of training, so we kind of have an elevated level of experience that we can respond to those larger situations."
Ally Banks, a senior elementary education major and student experience ambassador has been helping international students get acclimated to campus life. She oversees 30 ambassadors who pair up with international students and act as their mentors and help them adjust to living in a new country and being in college.
"It's definitely been a learning experience," Banks said. "As a student experience ambassador, I feel like we've been planning for welcoming the Class of 2025 onto campus forever and actually having them here on campus feels like the celebration we've been waiting for. I'm so excited to get to know this group of students and can't wait to see all they contribute to the Big Blue."