Millikin students play vital role in Decatur Celebration preparations
The Decatur Celebration is an exciting time in central Illinois when community members can engage in fun activities and enjoy great music. Now in its 34th year, Celebration organizers have been preparing to make the 2019 festival even bigger and better than last year, and Millikin University students Zack McReynolds and Griffin Sparks are doing their part to make sure that happens.
Sparks, a senior communication major from Cisco, Ill., and McReynolds, a junior entrepreneurship major from Peoria, Ill., are spending their summer interning for the Decatur Celebration and helping organizers with the planning and preparation of the festival which takes place Aug. 2-4 in downtown Decatur. Their jobs, as McReynolds says, are "very different from one another."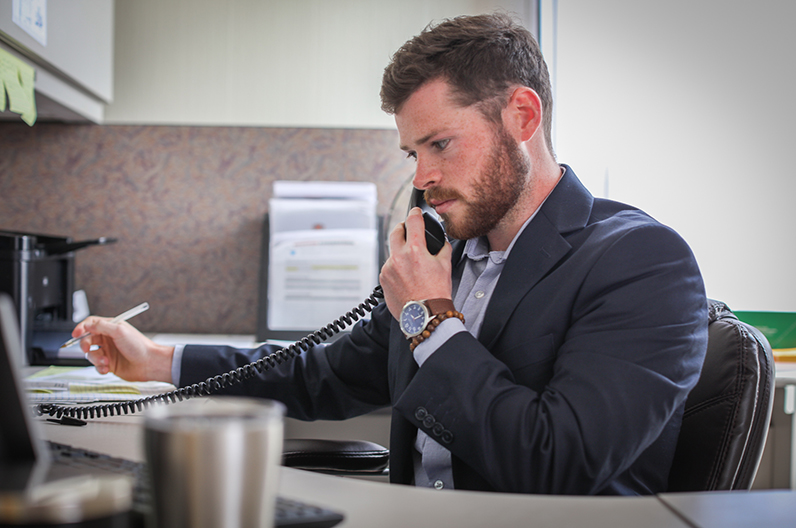 "My position is more about dealing with the public – specifically all the wristband sales that come through our office," said Sparks. "I also talk with many of the food vendors, arts and crafts vendors and merchandise vendors, and help coordinate the parade. My job is much more external."
For McReynolds, his position is more on the internal side of things. In a given day, he may handle 20 to 30 different projects. One of those projects is database management – something he didn't expect to be working on.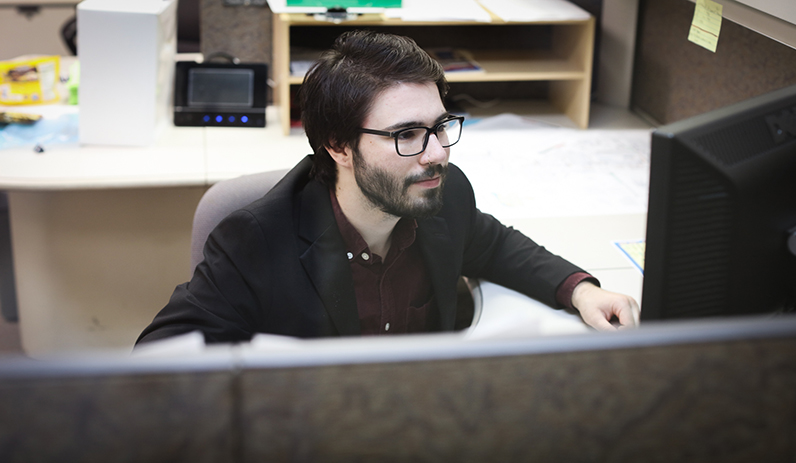 "With some of the restructure, I had to learn how the database worked and how to reprogram it," said McReynolds. "I also handle a lot of riders for artists, going through them and seeing what they require in terms of hospitality."
Whether it's organizing wristbands, developing the website, managing social media, or working with vendors, there's no such thing as a "typical day" at the office for Sparks and McReynolds.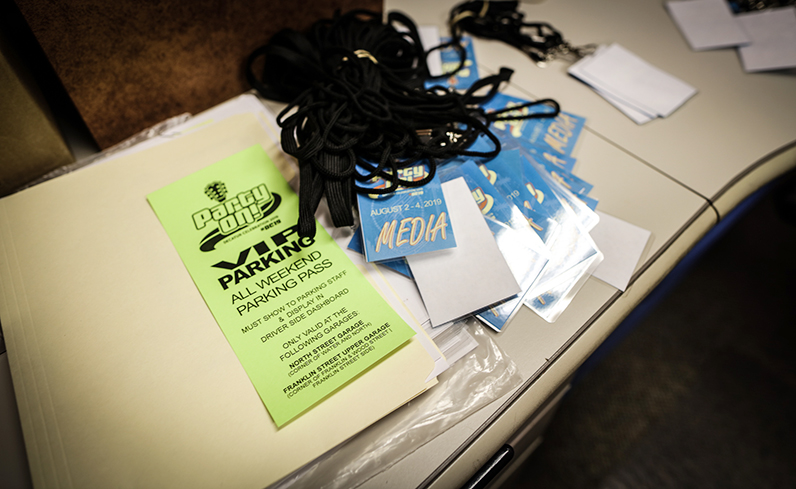 "I considered myself to be a good planner when coming into this opportunity, but I've also learned the importance of organizing which is key for any job," said Sparks. "Any job you have or had is going to change you one way or the other. The networking opportunities we're both getting are important too."
What intrigued McReynolds about the internship opportunity were the "fun" aspects of the job description which included things he does as hobbies.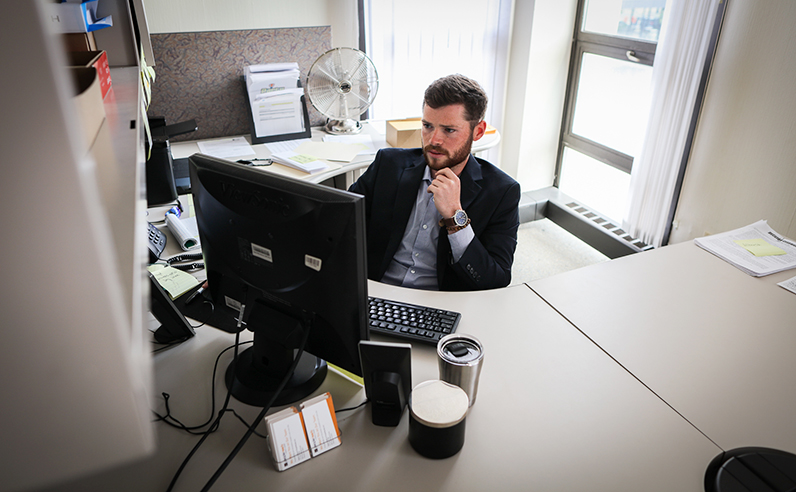 "Working in an organization like this is as close as it gets to a dream job for me," said McReynolds. "The kind of work that I'm doing is what I would be okay with doing for the rest of my life."
McReynolds recalls a moment in the beginning of the internship where he found a copy of Pollstar Magazine at the Decatur Celebration headquarters. Pollstar is a trade publication for the concert industry with information on agents, managers and promoters who produce concerts – something that certainly piqued McReynolds' interest. "I'd be okay with being a part of any festival or venue-planning, from administrative, to booking, to performing, to the sound and lights," he said.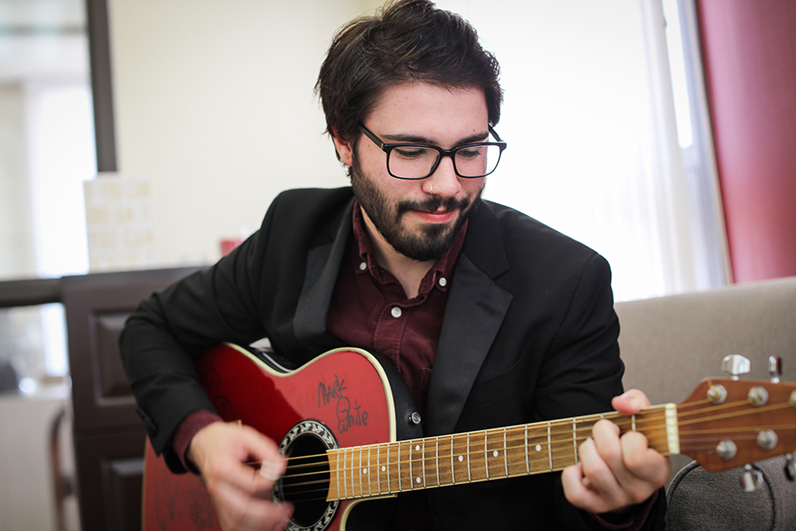 Along with a number of local artists, this year's Decatur Celebration will feature Sawyer Brown, Head East, Clay Walker, Sponge, We Are Messengers, I Am They and a Bruno Mars tribute act. The festival will also feature a three-day battle of the bands competition.
"This festival is something that I care about," said McReynolds. "I'm a very community-oriented person and I like bringing people together – it's the heartbeat of my life (if you will). Knowing that what I'm doing every day is helping bring the community together to celebrate Decatur, it's very fulfilling."
Jarrod Cox, producer of Decatur Celebration, was named the new producer in April 2019 by the event's board of directors. He acknowledged McReynolds and Sparks saying, "I don't even know if I could probably do my job as well this year without having the both of them."
McReynolds is supervised by Cox while Sparks is supervised by Cheryl Pinkley, Decatur Celebration event manager.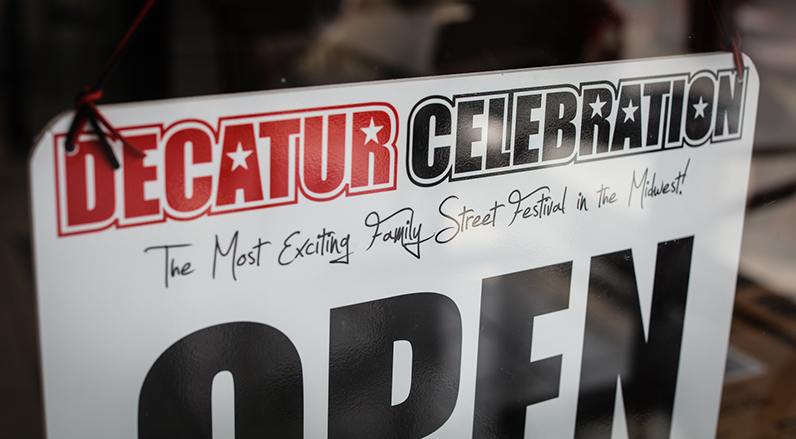 "We're ahead of schedule and most of it is due to both of these interns," said Cox. "I'm hoping they've learned how to deal with a situation that you're put in the middle of and sometimes there's no right or wrong answers and you have to figure it out, and that's what they've done really well is trying to figure out the best solutions."