Blue Review All Access: Getting to know Millikin's Athletic Graduate Assistants
Being a student-athlete is challenging enough – you have to juggle games, practices, classes, and everything else that comes with being a student on a college campus.
Millikin University's Graduate Assistants (GAs) from the Athletics Department take the idea of being a student-athlete a step further. Not only are they furthering their education by pursuing their Master of Business Administration (MBA) at Millikin, but they also spend numerous hours each day on the court, golf course, and track and field, coaching and teaching Big Blue athletes in their sport. They support each student in their undergraduate education and help prepare them for athletic competition. Millikin's GAs are making enormous impacts for their respective athletic teams on campus, all while individually growing through their own educational experiences.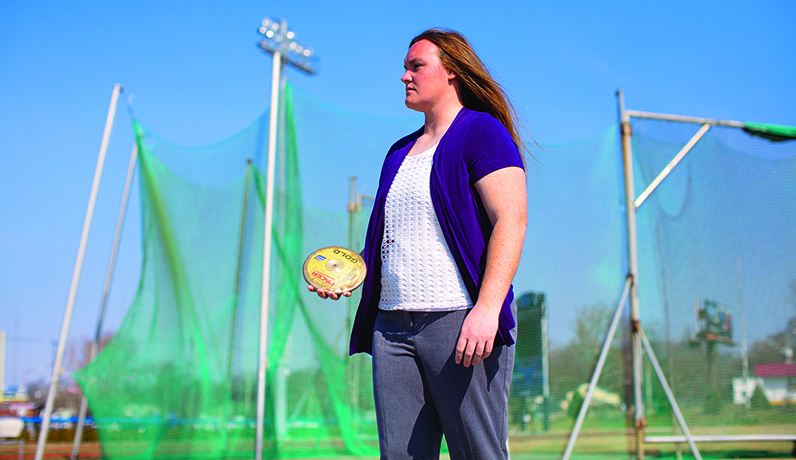 The GAs are enrolled in Millikin's MBA Fast-Track program which is a rigorous, accelerated program typically completed within one full year. However, due to the amount of responsibilities the GAs are charged with, instead of completing the program in one year, the students take the program's classes over a two-year span, making it much more manageable to be a coach and a student at the same time.
Melanie Heslop and Dylan LaFond, Millikin's Track & Field GAs, love how the MBA and GA program is preparing them for their careers in coaching.
"The MBA program at Millikin has provided me with the skills that I can apply directly to my coaching career," said Heslop. "Whether it is managing athletes or understanding the business aspect of coaching, I am better prepared to face those challenges."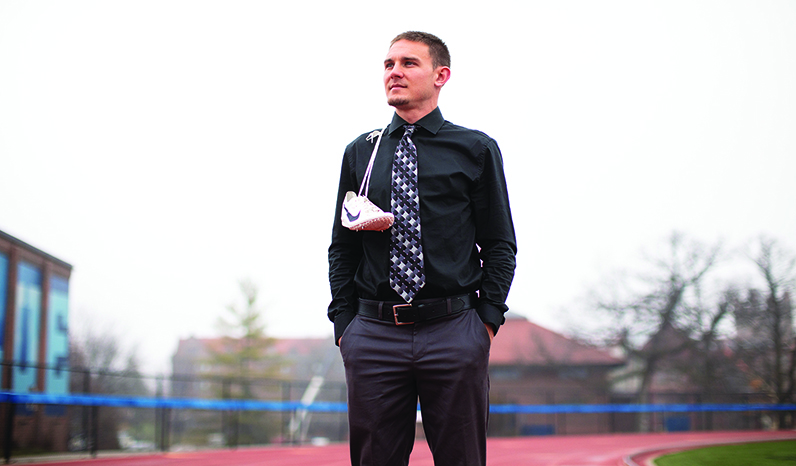 LaFond adds that "being a GA at Millikin has given me the flexibility and knowledge to pursue two of my life-long goals; coaching and getting my MBA degree. I am 100 percent certain that this opportunity will greatly affect my career for the rest of my life."
Whether or not it's the students' goal to pursue coaching after completing their MBA, the idea of learning how to be a leader and manage others while being a coach will help the students in any career they decide to pursue.
Heslop specifically enjoys how the professors within the MBA program are encouraging her passion of pursuing an MBA and a career in coaching. "The professors are very accommodating, they understand what it takes to be successful in your field and genuinely care for the future of their students," she said.
Cole Sondgeroth, Millikin's Men's and Women's Golf GA, is a 2017 Millikin graduate and is pleased with his decision to continue his education through Millikin. "The MBA program continues Millikin's unique perspective on education through Performance Learning," he said. "Through Performance Learning, I was able to apply and construct my papers and projects to coaching and personal training while other classmates related their papers and projects to fields they were interested in like health, accounting, fashion and information systems."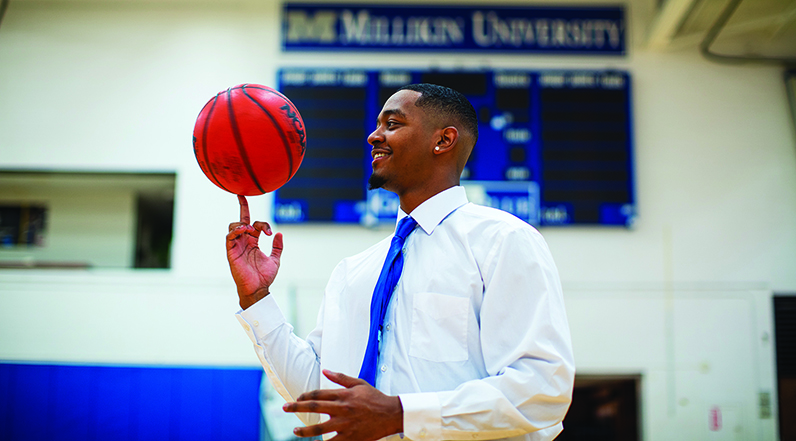 Tim Robertson, Millikin's Women's Basketball GA, feels prepared for success in the program thanks to the professors, but he also enjoys the unique setup of the MBA program.
"Millikin's MBA program is all about the student's success – professors are willing to meet before class or stay after if you have any questions about the material being covered. Professors genuinely want you to leave class confident in the topic covered and will stop in the middle of a lecture or discussion to break down material that the class might struggle with," said Robertson.
Sondgeroth added, "I would recommend Millikin's MBA Fast-Track program to any recent college graduate who is ready to grow as an individual. You gain the opportunity to learn what it means to be a team member while learning the nuts and bolts of the business world. I would also recommend the GA position to anyone who is passionate about coaching and looking for a chance to coach at a competitive Division III level."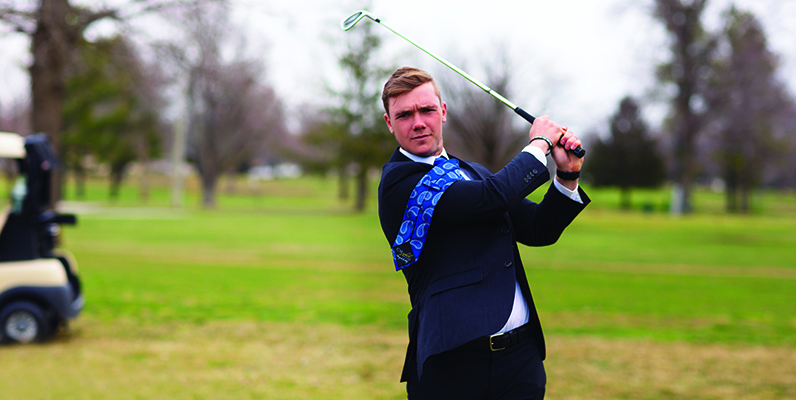 Heslop and Sondgeroth will be completing their graduate assistantship and will graduate from the MBA program by summer 2019, and Robertson and LaFond will follow suit the next summer. No matter where the students end up next, the Millikin Athletics Department is grateful for the amount of time and work that they have individually put into the athletic teams.
From educational approach to athletic coach, the experiences these students have gathered validate the people they are and the professionals they are becoming.