By definition, commencement means the beginning, and for the 340 Millikin University graduates who walked across the Decatur Civic Center stage on May 21, it was the beginning of the next chapter.
Millikin honored its newest graduates during its 113th Commencement Ceremony. Among the graduates was Matthew Gremo, from Decatur, Ill., who graduated with honors earning a Bachelor of Arts in English Education. Gremo served four years in the U.S. Marine Corps shortly after graduating from high school and enrolled at Millikin with hopes of becoming a high school teacher.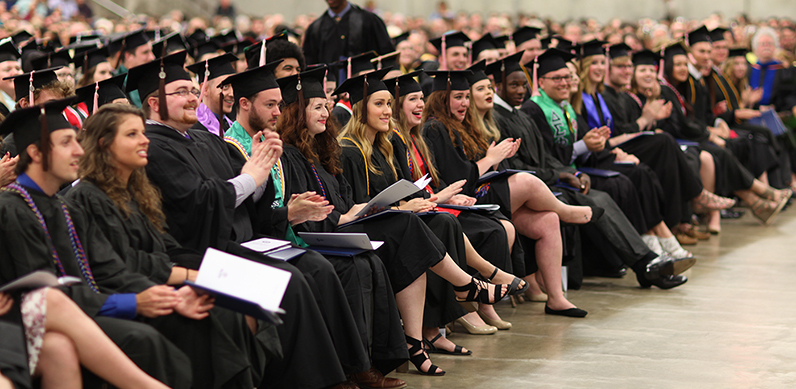 Gremo says Millikin provided opportunities to engage in leadership roles that will help him stand out among other graduates.
"I think that will give me the edge in helping out smaller schools and helping out this community," Gremo said in a recent interview with the Herald & Review.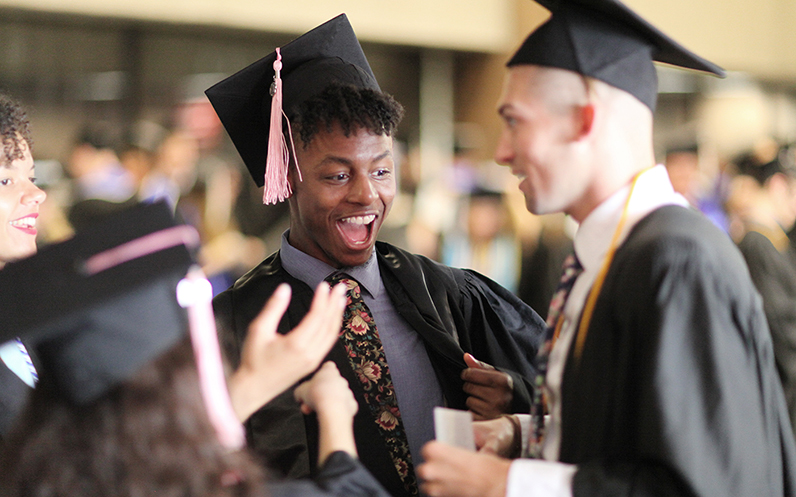 The commencement ceremony featured remarks from Haley Hogenkamp, from St. Henry, Ohio, who graduated with a Bachelor of Science in Business Management with a Minor in Music. Hogenkamp spoke on having a personal life of meaning and value.
"We deposited so much love to this university," said Hogenkamp. "In return, we became more capable leaders, fearless in our pursuit of success and happiness."
Following Hogenkamp's speech, Millikin alumnus and member of the Board of Trustees Eric Zollinger '97, executive manager of sales for Douglas Elliman Development Marketing, delivered the commencement address.
Zollinger graduated from Millikin University in 1997 with a Bachelor of Fine Arts from the College of Fine Arts. In 2010, Zollinger founded and was president of Zollinger & Associates, a boutique real estate company. In the fall of 2015, Zollinger joined Douglas Elliman Development Marketing as their executive manager of sales to focus solely on new development. Zollinger's commencement address focused on being a part of the Millikin legacy.
"Opportunities are everywhere if you just keep yourself open to receiving them," said Zollinger.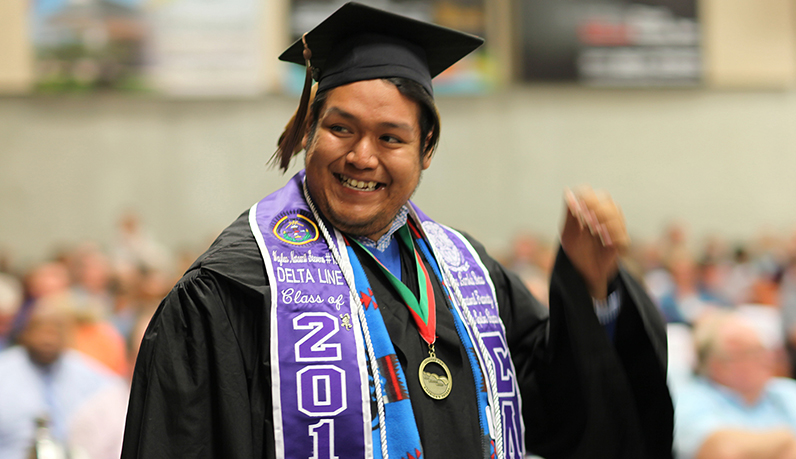 Millikin graduate Billy Neumann, who earned a Bachelor of Science in Information Systems, will be working for State Farm this summer as a software developer. Billy was the fourth information systems major from the Neumann family to attend Millikin. His three older sisters: Sarah '13, Rosalie '13 and Christy '16, all attended Millikin within the past five years.
"Seeing my three sisters go ahead in front of me and do information systems made me interested in it," said Neumann. "I cannot really imagine myself majoring in anything else."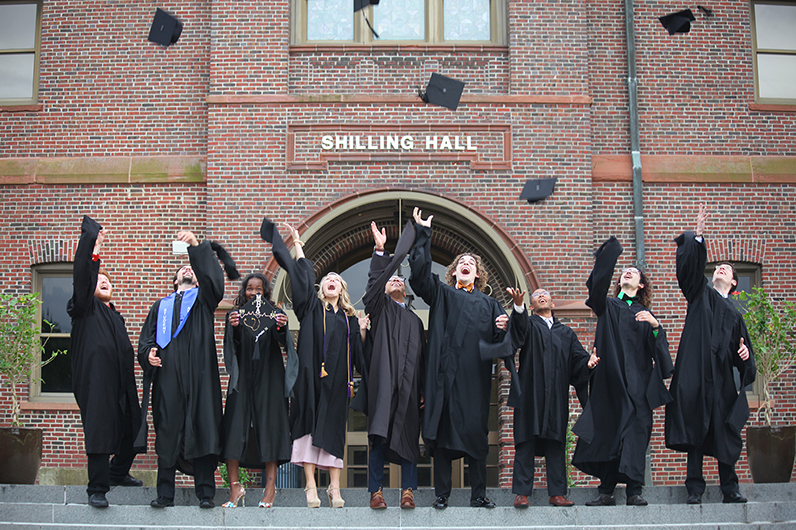 MBA Commencement
Millikin also honored 30 graduates of its Master of Business Administration (MBA) Degree Program on Saturday, May 20, at Shilling Hall's Albert Taylor Theatre.
The ceremony featured speeches from Jeffrey Brown, executive director of rehabilitation and health & wellness at Decatur Memorial Hospital, and Norman Oberto '74, who earned a Bachelor of Science in Industrial Engineering from Millikin.