Graduating senior plans to build upon repertoire of landscape paintings
Millikin University's Art Department and Center for Entrepreneurship have named Stephen Gardner the 2019 Robert Harrison Crowder Artist-in-Residence at Blue Connection, Millikin's student-run retail art gallery.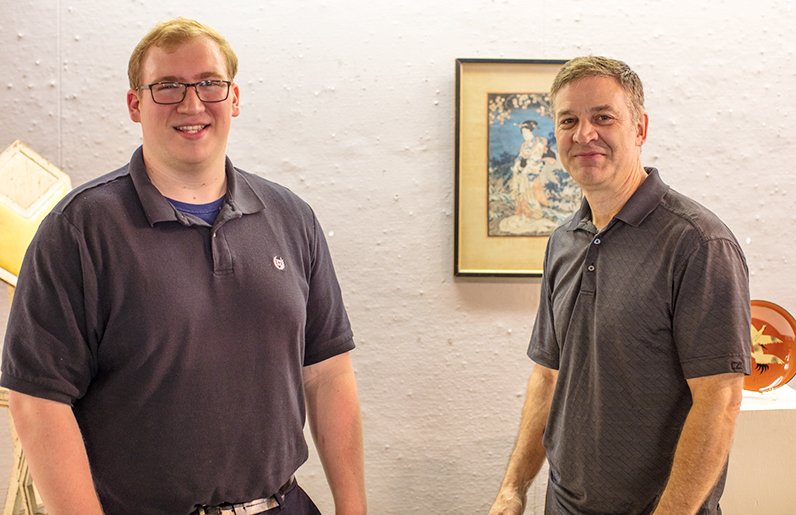 Gardner is a graduating graphic design and painting major from Illiopolis, Ill., working under the guidance of Professor Lyle Salmi, chair of the Art Department, and Ed Walker, associate professor of art, who teaches the Blue Connection course at Millikin. Gardner will showcase his work from May 20 – June 30 with After 5 Live showings on Friday, June 7 and Friday, Sept. 6. His gallery hours will be 10 a.m. – 4 p.m., Tuesday – Friday.
"I would like the work I create over the summer to be expressive and convey feeling and emotion," says Gardner.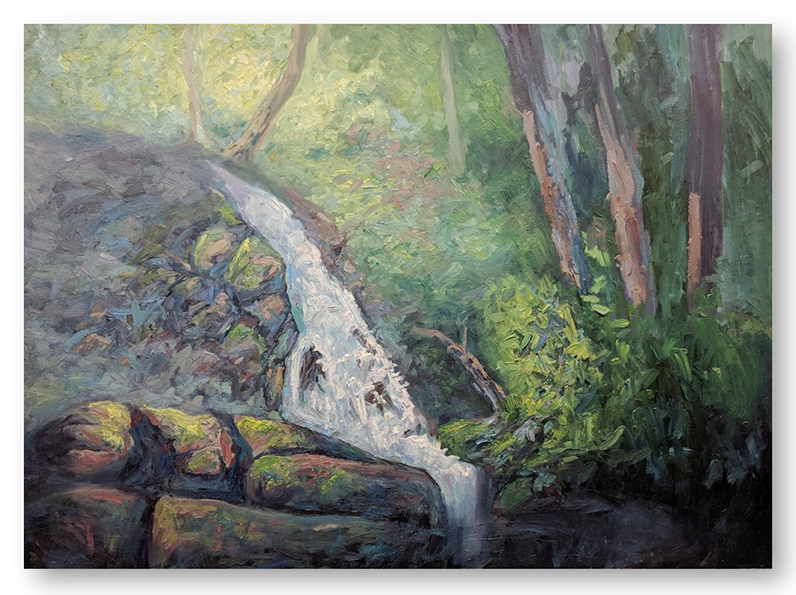 During his residency, Gardner plans to build upon his repertoire of landscape paintings, exploring interesting area buildings as the subject matter of his work. Additionally, he plans to organize a traveling show of the artists represented by Blue Connection to spread awareness of the gallery.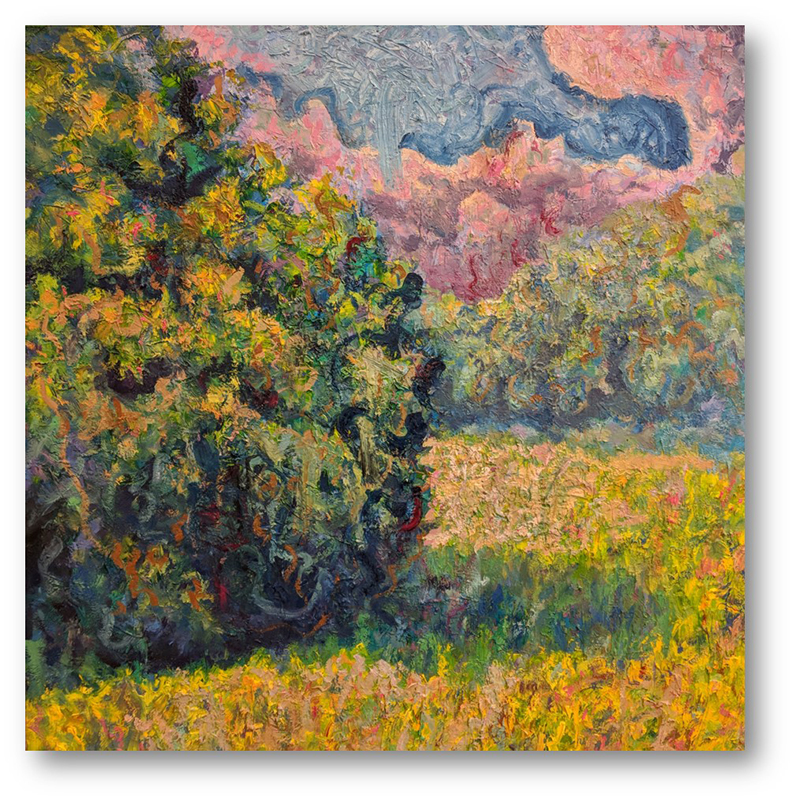 "When painting, my primary goal is to evoke emotions," said Gardner. "I try to do this through the elements of art as opposed to subject matter, particularly through color. Landscape is, to me, the most freeing subject matter, for it can be abstracted and pushed while still maintaining its representational qualities, and I also like to focus on the local landscape."
As a graduating senior, Gardner feels Blue Connection is something that has defined his college experience.
"I believe my experience with Blue Connection will give me a unique perspective this summer," said Gardner. "I have been the student manager for Blue Connection the last two semesters, and I organized a traveling show in Lincoln (Ill.). I would love to continue this idea and do another traveling show during my residency, for I think it would help spread the community's awareness of how special the Blue Connection gallery is to Millikin, its students, and the Decatur (Ill.) community. I am excited to finish my Millikin experience through creating artwork as the 2019 Crowder Artist-in-Residence."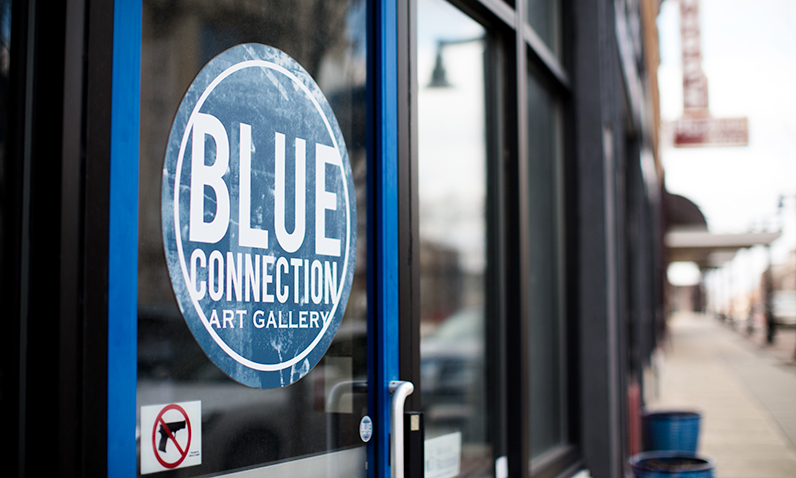 The late Mr. Crowder, a member of the Millikin class of 1933 and a native of Bethany, Ill., owned his own art production firm in Los Angeles and specialized in Japanese-style painting that garnered a Hollywood clientele that included Elizabeth Taylor, among others. Today, his name lives on through his successful company, Robert Crowder & Associates. The design firm is now owned by Mr. Yasumasa Tanano, who established the Blue Connection Artist-in-Residency in memory of his mentor and former employer.
Kate Flemming, program coordinator for Millikin's Center for Entrepreneurship said, "The Center for Entrepreneurship, Art Department, and Alumni and Development Office are excited for Stephen's residency. He is a talented artist that has made many connections in the community during his time at Millikin. We are excited to see the outcomes of his final engagement with the gallery to explore his paintings and promote the work of his peers, faculty and area artists."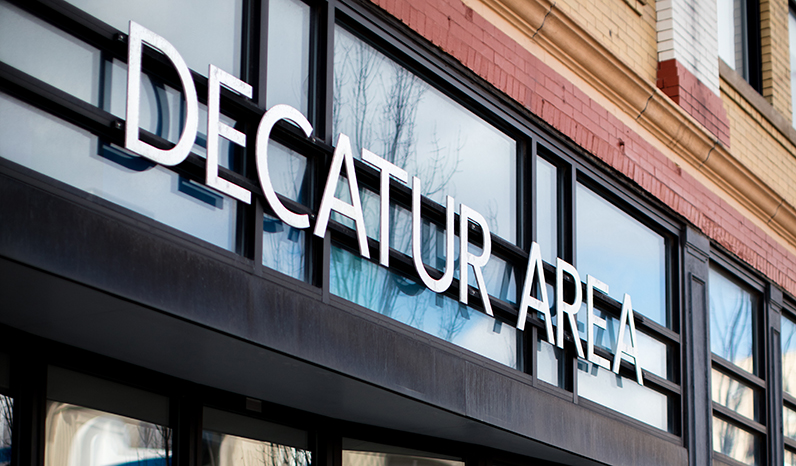 Blue Connection
Opened in 2003, Blue Connection is Millikin University's student-run retail art gallery located in the Madden Arts Center in downtown Decatur and is currently led by Associate Professor of Art Ed Walker. Focused on arts and specialty businesses, the retail location is used by students in Millikin's Arts Entrepreneurship Program to grow their businesses.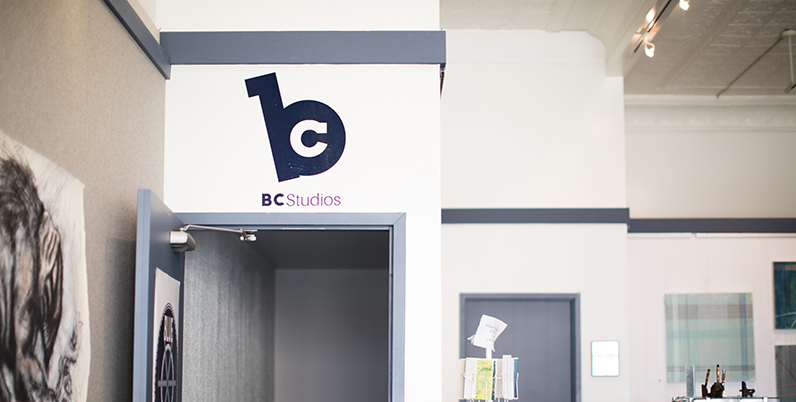 Millikin's Arts Entrepreneurship Program is a six-credit course sequence providing learning-based business opportunities for students to practice self-employment. The program utilizes curricular-based, experiential activities and student-run ventures to give students a live laboratory experience in developing, launching and growing an arts-based business.
Visit Blue Connection on Facebook or contact the gallery at 217.428.0112.