Millikin student continues initiative in memory of brother
Millikin University student Sophia Schwalbach has started a new chapter in helping increase awareness about fire safety on campus. The junior communication major from Decatur, Ill., hosted the 2nd annual "Nick Drive" in the Doug and Diane Oberhelman Center for Leadership Performance, located in the University Commons, on May 7.
Schwalbach began the initiative in memory of her brother, Nick, who tragically lost his life in a house fire in June 2000.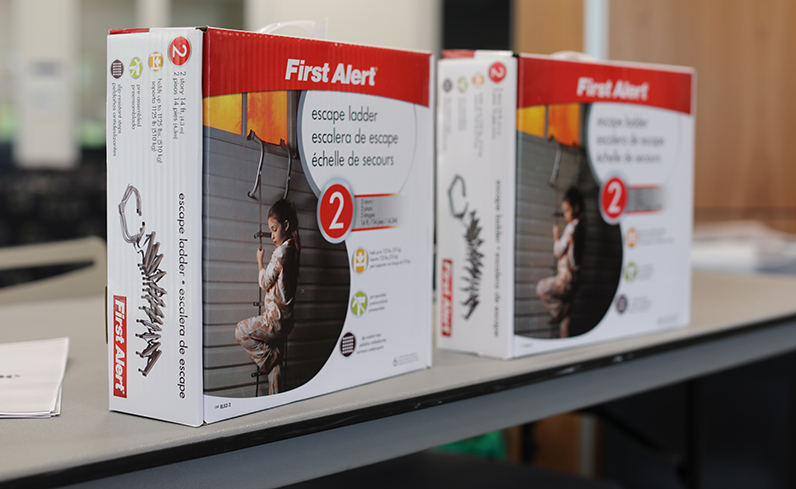 "The event was a huge success - over 300 students stopped by and picked up at least one of the necessary fire tools, if not all (fire extinguishers, escape ladders and smoke/carbon monoxide detectors)," said Schwalbach. "This shows that most students are not equipped with these tools in their off-campus housing proving the vitality of this project even more."
Schwalbach is once again working with the Decatur Fire Department, Kenney's ACE Hardware and Millikin University to raise $15,000 to create an endowed fund so students who live in off-campus housing can receive free fire prevention tools from ACE Hardware such as ladders and fire extinguishers.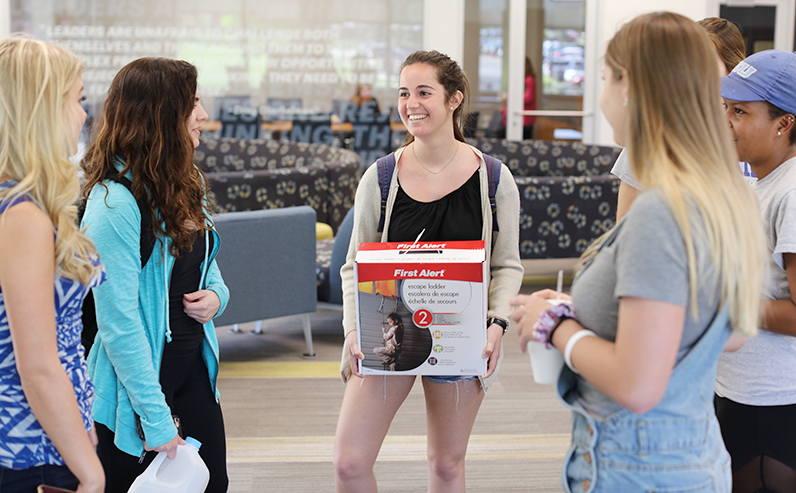 By reaching the $15,000 goal, the endowed fund would be overseen by the University, making the same items available for students for years to come. Students would have to fill out an order form at the Office of Residence Life to have their equipment delivered from Kenney's ACE Hardware in Mt. Zion, Ill.
"By obtaining my $15,000 goal and creating the endowed fund, I will be able to ensure that Millikin students will be able to live safely and receive these tools for free."
During the event on May 7, Schwalbach handed out 50 ladders and fire extinguishers to students while local firefighters provided demonstrations on how to use an extinguisher to put out a fire.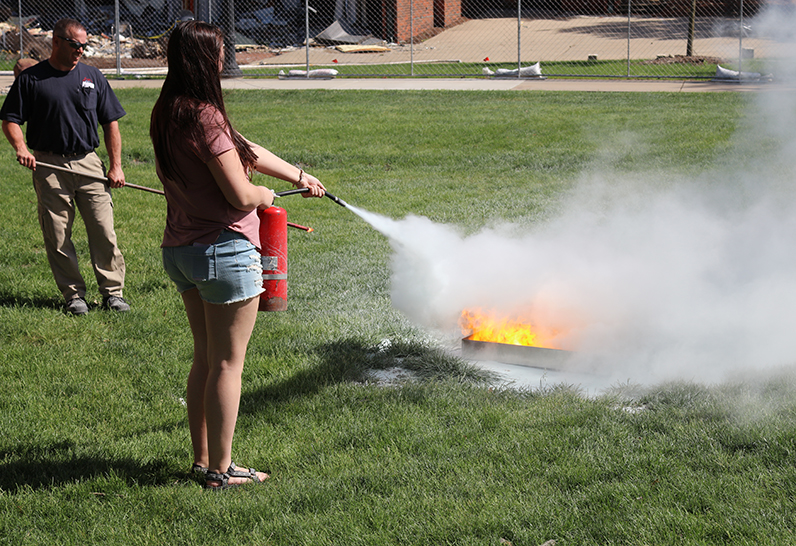 According to the National Fire Protection Association (NFPA), from January 2000 to June 2015, there were 89 documented college campus fires that took 126 lives.
"Fire safety and awareness is a topic that is not talked about enough among students, and it should be," said Schwalbach. "My hope with the initiative is that students begin thinking and taking action to prevent fires from happening."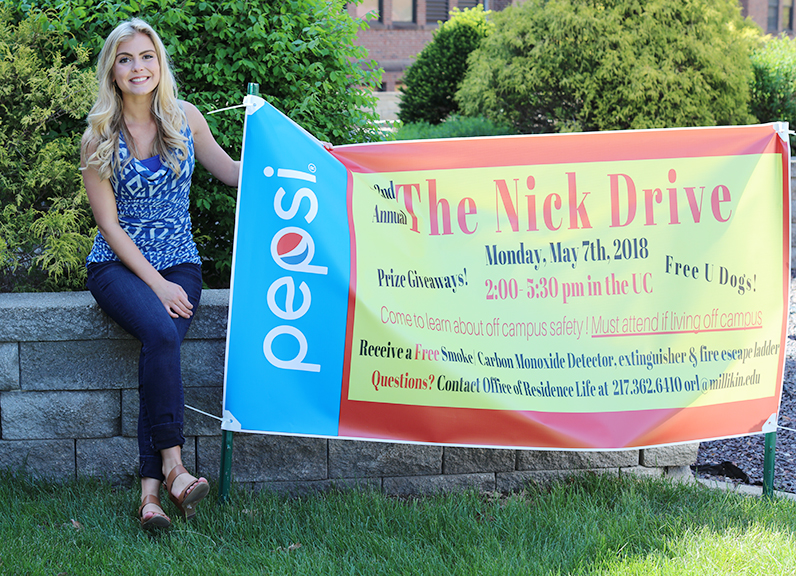 If you would like to donate to the "The Nick Project" campaign, you can donate online or by mailing a check written out to Millikin University with "Nick Campaign" in the memo line.