New Video & Photo Classrooms Will Move Curriculum in Arts Tech Forward
The Arts Technology and Administration Department can be seen as an interdepartmental hub connecting all of the disciplines in the College of Fine Arts (CFA). This fall, a video production space was born in the historic Aston building which is located at the center of campus. To better connect the disciplines of video and photography, the photo studio was moved from the basement of the Kirkland Fine Arts Center to a larger room adjacent to the new Aston Video Production Studio. We are excited about how these new spaces can encourage more connections from within the Arts Technology and Administration Department and throughout the CFA in areas such as film making, sound design, score composition, commercial photography, and set design.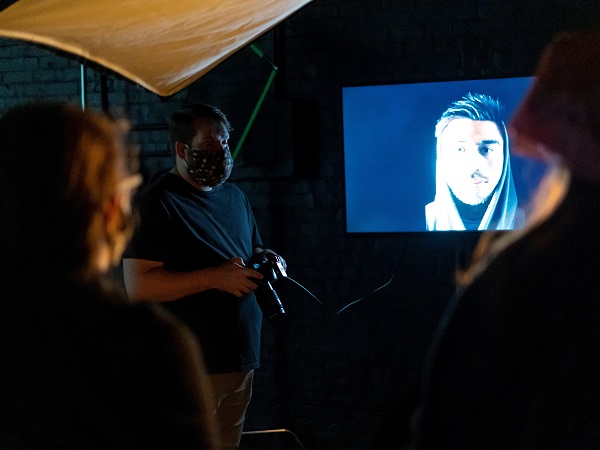 A perfect example of the interdisciplinary connections possible can be seen in the new student-run business, 1901 Productions. The 1901 Productions class is one of many video entrepreneurship experiences that will be delivered in the new video studio by Instructors Johnny Power and Instructor Eric Hector. Students can now be engaged in the process of running a production studio, from choosing scripts, casting talent, and working with directors and distributors.
A few highlights of the newly renovated video production space include an expanded and darkened space, complete with moveable blackout curtains which still allow for natural lights and a view of the stained-glass windows that we all love. This space also includes new technology, such as two moveable 50" 4K screens, a new iMac for film editing and design that is connected to an additional 43" monitor, as well as new lighting and grip equipment, and a Black Magic Cinema 4K Camera and cine lenses.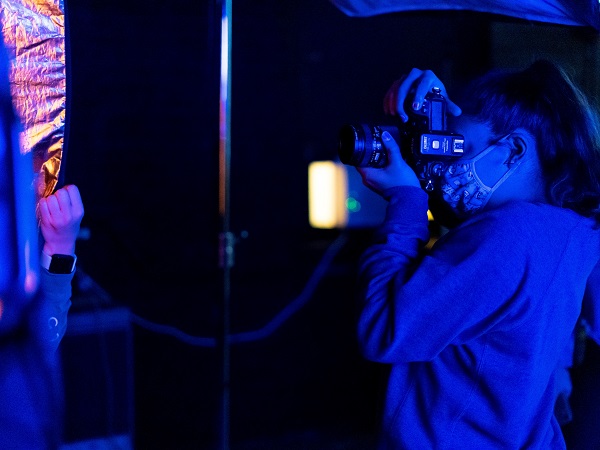 The new photo studio in Aston includes areas for students to shoot a variety of photographic setups, two editing stations, and access to print their photographs with a large format Epson printer all within the same space.
This is truly an exciting time for the Arts Technology and Administration Department, The College of Fine Arts, and Millikin University as we look at what the future holds. For students interested in the arts, management, or media, Millikin University truly provides an experience not available elsewhere in the area.
A film touches many areas that Millikin University is fortunate to have all in house. Millikin, in addition to the new video space, has access to actors, musicians, composers, costume designers, sound designers, graphic designers, a scene shop, a prop house and much more unlike some of their competitors. Students enrolled in 1901 Productions must truly collaborate with each other and a variety of areas at Millikin University to see a film guided through the pre-production, production and post-production phases. ----- Johnny Power, Instructor of Arts Technology