New Millikin students take first step with Move-In Day
The start of the 2017-2018 academic year at Millikin University began with Move-In Day for first-year students on Aug. 15. Several returning students at Millikin helped the first-year students get moved in and acclimated to the campus environment.
"Students from different organizations came to campus early to help the first-year students bring their belongings up to their dorms while they got other things in order in the housing department," said Paul Lidy, director of Residence Life at Millikin.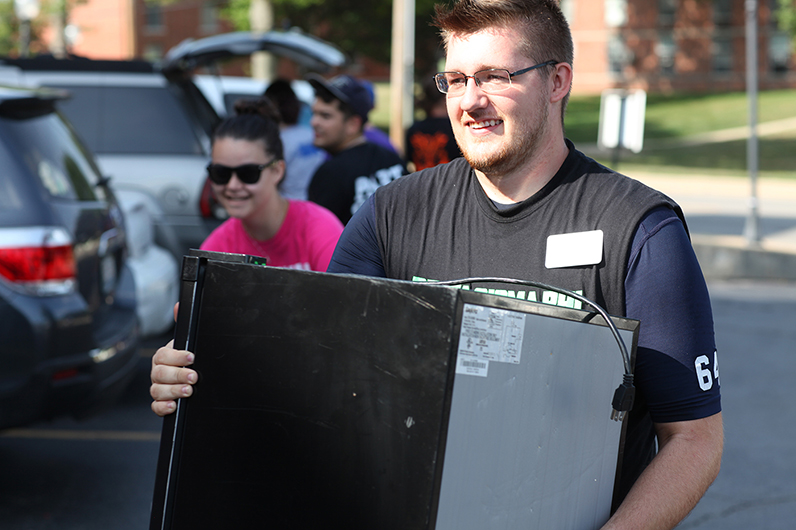 Move-In Day is the beginning of First Week orientation at Millikin. First Week is designed especially for new Millikin students to prepare them for what is ahead before classes. The First Week experience teaches students about what is expected in the college environment, and how to best engage with the Millikin community to ensure success. Students learn about student organizations, studying abroad, internships, student media, intramurals and recreation, community service and many more programs.
Lidy noted, "Before the students even make it to their dorms, they are given a warm welcome. One of the first things you will see when you are on campus is big banners that say 'Welcome Home' because we are very sincere and we want our campus to feel like home."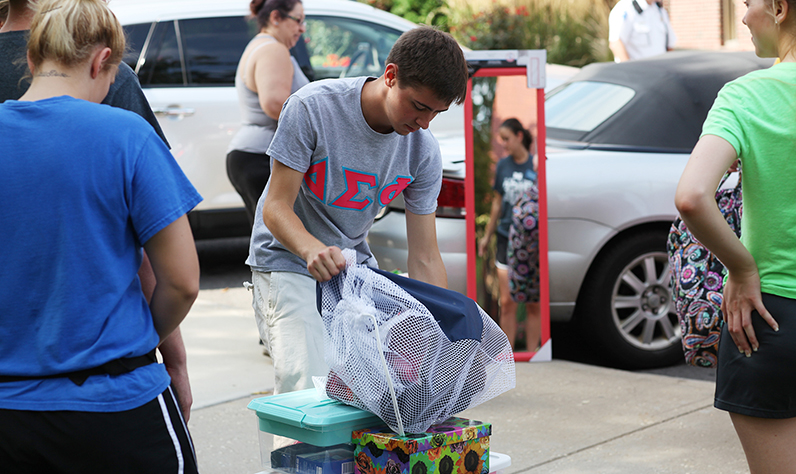 An integral part of the First Week experience is the First-Year University Seminar course. The University Seminar course is intended to be a unique learning opportunity for students entering Millikin. The course focuses on two key skills: critical and ethical reasoning, and reflection.
The University Seminar course also blends theory and practice by engaging students in service learning and by addressing specific student success topics. The seminar course provides an opportunity for first-year students to become adjusted to the Millikin environment, and make important connections with faculty members and First-Year Experience Mentors.
First Week also features Performance Learning workshops held throughout Millikin's campus. During the workshops, students learn the various Performance Learning opportunities within the Colleges of Arts & Sciences, Fine Arts, Professional Studies and the Tabor School of Business.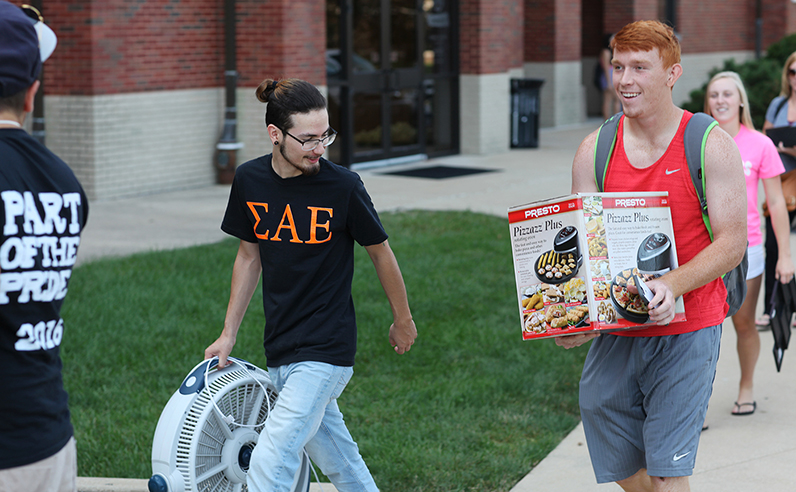 Another highlight of First Week is Day of Action. Day of Action is Millikin's opportunity to give back to the Decatur, Ill., community by sending students into the neighborhoods for service opportunities.
The First Week experience formally closes with two long-standing academic traditions: the Candlelight Ceremony on the Miller Quad, and Opening Convocation in Kirkland Fine Arts Center.
View Coverage