On-campus field to be new home for Millikin Baseball program in 2019
The Millikin University baseball program's 2019 season will feature a new change. The team will host its home opener on March 2 versus Knox College, and on that same day, the Big Blue will celebrate the opening of its new $5 million on-campus baseball field.
On April 3, 2018, Millikin University announced plans to build the new baseball facility which will be located south of the Decatur Indoor Sports Center. The new facility was made possible by a generous $4 million contribution from Millikin University Emeritus Trustee Gary Workman '65 and his family, as well as $500,000 gifts from Millikin Emeriti Trustees Mark and Bob Staley, and Millikin Trustee Tom Harrington '70 and his wife, Cordia.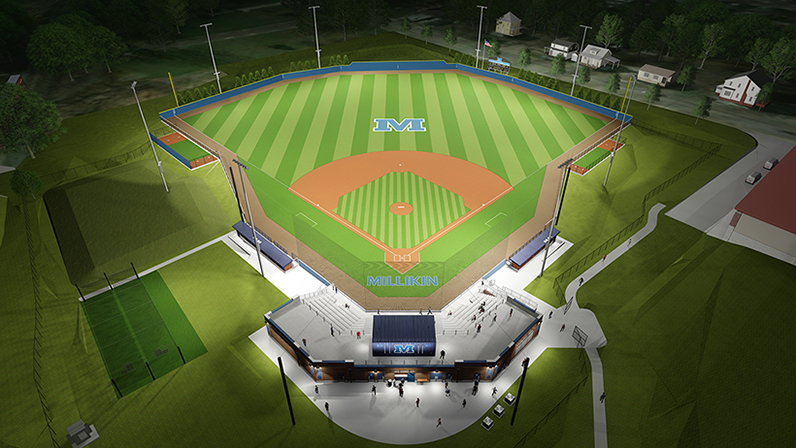 Currently under construction, the facility will include an all-artificial turf field, stadium seating (including some seat back chairs), clubhouse, lights, press box, concessions and batting cages. Millikin University will be the only school in the College Conference of Illinois and Wisconsin (CCIW) with an on-campus baseball-only facility with a full turf field and a clubhouse.
The stadium will hold 600 people and the all-weather field will be able to absorb up to six inches of rain an hour.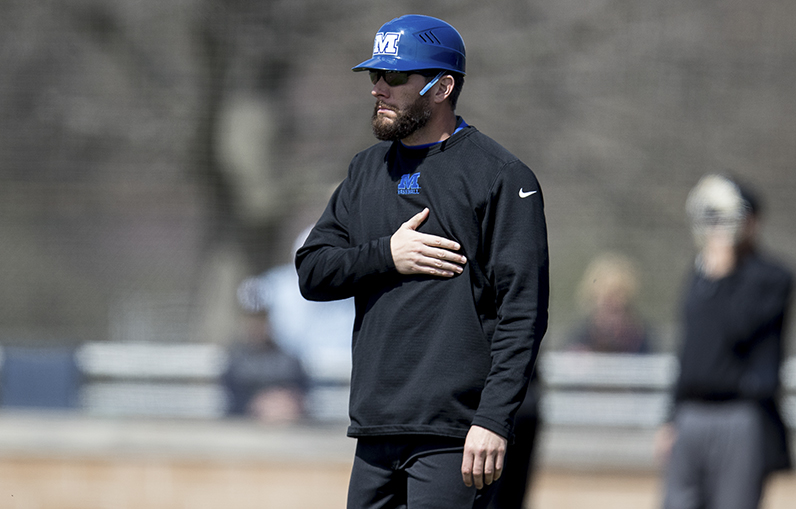 "It is going to be one of the best college baseball fields in Illinois, and we are very excited about that," Millikin Head Baseball Coach Brandon Townsend said in a recent interview with the Herald & Review.
Townsend added, "Being on campus with a facility of this caliber takes us to another level. I want to thank all of the baseball alums that have helped build the program to this point. I send special recognition to all of the donors, especially the Workman family, for making this a reality. This is a very exciting time for Millikin baseball."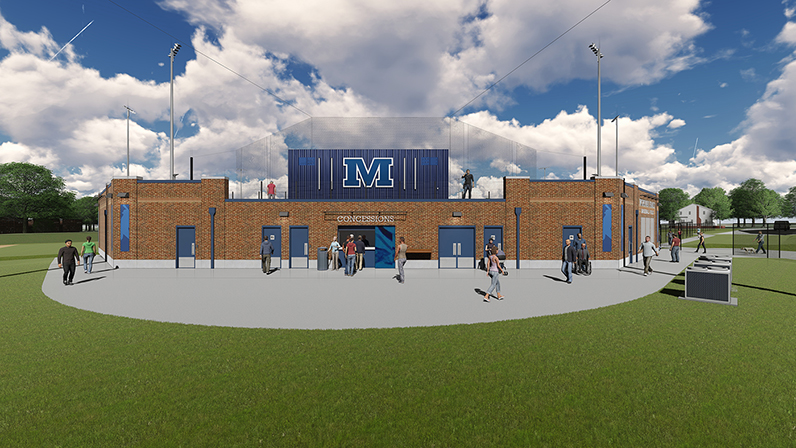 The Millikin baseball team currently plays its home games off campus at Sunnyside Park's Lou Renner Field.
Team Captain Connor Gross, a senior sports management major from Bement, Ill., noted, "There is a big energy that is going throughout the team. It has all the bells and whistles you could ask for. It will make a huge impact on the student body coming out and supporting us. I think it is going to be good for Millikin overall."
The construction of the property on campus is an important part of the institution's growth, says Millikin President Dr. Patrick E. White.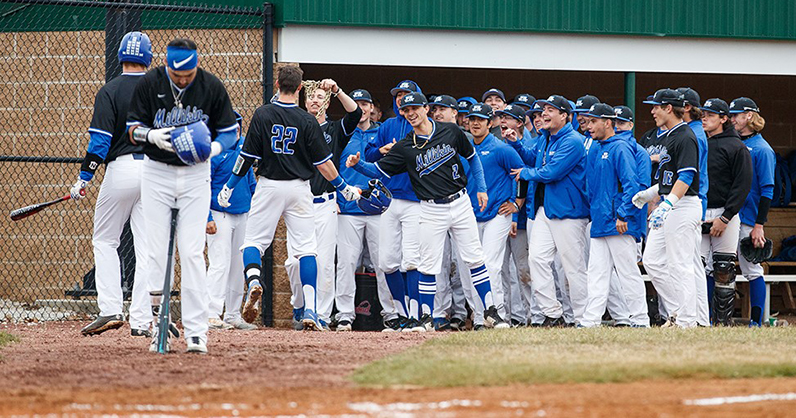 "It is extraordinary. It will get the attention of really excellent baseball players," President White said. "We get our share of really excellent baseball players now, and we might get a few more. You want to go to a university that says we take your sport seriously. It will be a real showcase for us, for families and students to show what we have going."
Dr. White added, "We have a strong reputation of Decatur (Ill.) being a baseball town. We want everybody to be excited about this new addition to the Millikin campus and the possibilities for Decatur going forward."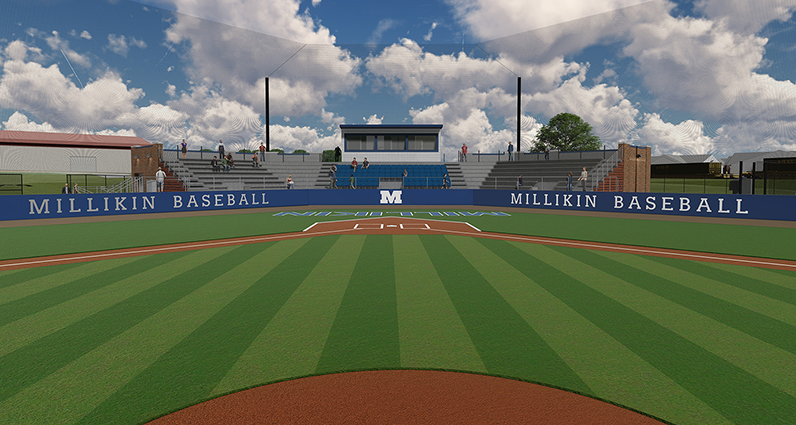 In addition to their commitment to the baseball facility, the Workman family made a $2 million contribution to Millikin's new softball field, the Workman Family Softball Field, which opened in March 2017. Workman also made a lead gift in support of the 2014 addition of artificial turf and other significant enhancements to Frank M. Lindsay Field through the "Transform MU" capital campaign.
"We believe that the addition of on-campus athletic facilities aids in the recruitment of student-athletes and also increases the enjoyment of campus life for all students," Gary Workman said back in April 2018. "We were pleased with how well the new softball field turned out and look forward to construction of the baseball field."