Four-year grant program proposal to include non-profit colleges
Following a discussion about the importance of Monetary Award Program (MAP) grants with Millikin University President Dr. Patrick White in May at the Decatur Community Leaders Breakfast, State Sen. Chapin Rose (R-Mahomet) amended House Bill 5020 on May 31 to ensure non-profit colleges, such as Millikin, would also be included in the new four-year Monetary Award Program grants.
House Bill 5020 previously included four-year MAP grants for only public universities.
The MAP grants would be available for students in four-year spurts if the bill passes. All students are required to apply for these grants every year. Returning students would have priority access to MAP grants, so long as they are still eligible and file by the priority application deadline.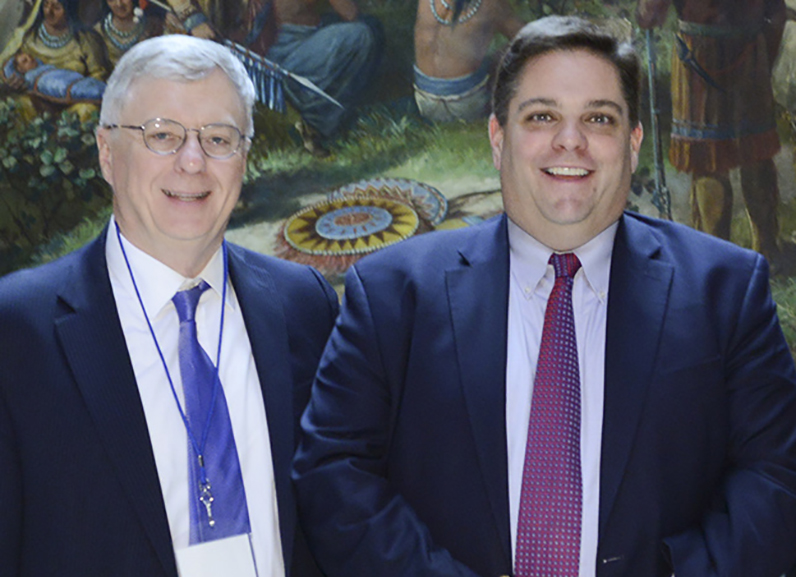 "Forty years ago, private universities were seen as the province of wealthy people," Dr. White said in a recent interview with the Herald & Review. "But private colleges educate many students that are less advantaged in the state."
Rose noted, "Dr. White and I discussed the importance of making sure we keep as many students in Illinois, and our non-profit universities are a viable tool in combating the 'brain-drain' of far too many students attending college outside Illinois. Non-profits like Millikin are as important as our four-year universities in ensuring we reverse the enrollment declines across the state and keep more people in Illinois to start their career."
Local community colleges are also included in the legislation.
"Those in admissions offices say this would be a 'game-changer,' allowing our state to compete equally with schools outside Illinois who are already offering four-year financial aid packages," Rose said. "All of this sends a strong message to students and their families that we want them in Illinois and we are making college more affordable."