Millikin chemistry student crafts instrument to study climate change, global warming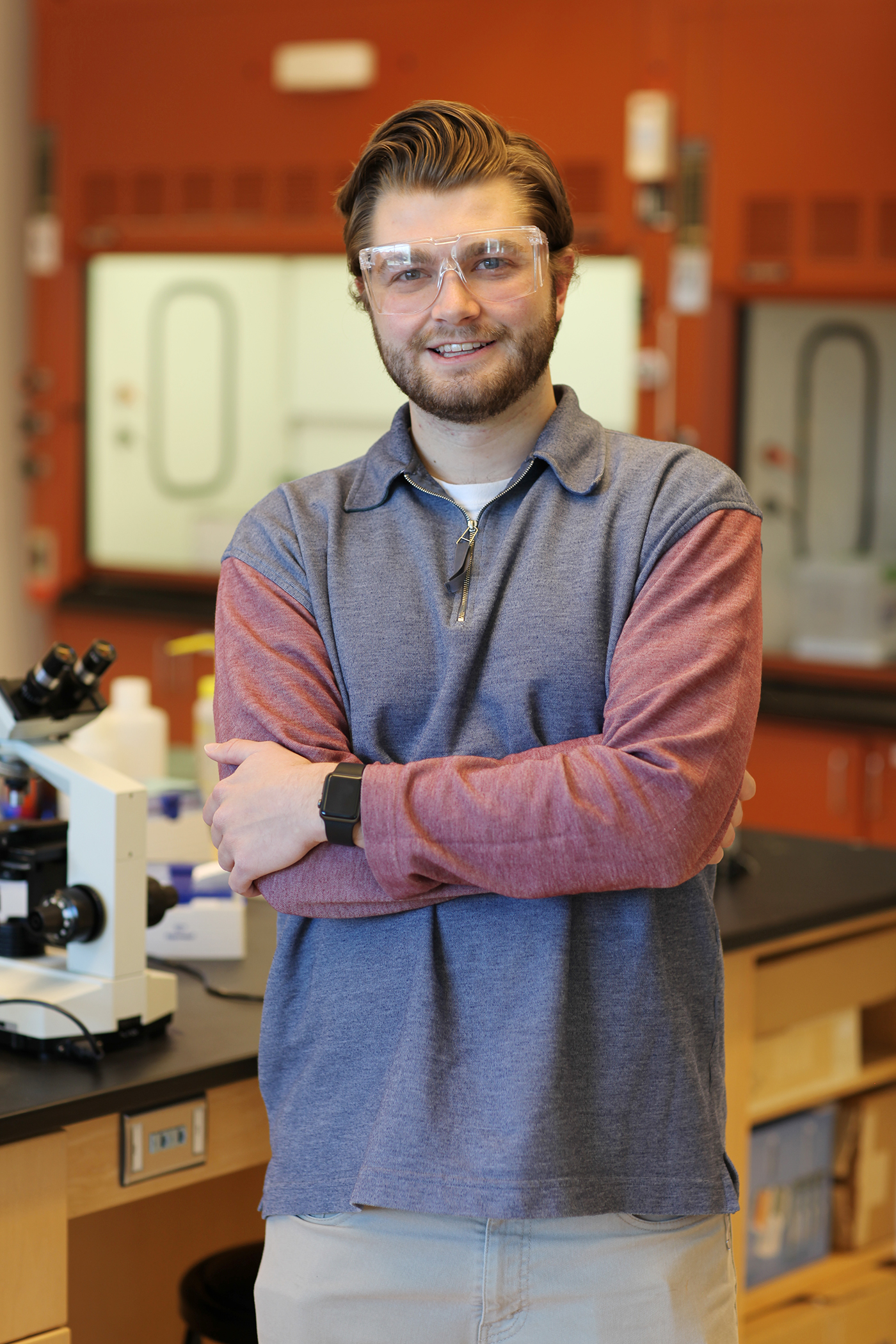 Jacob Hamilton's early exposure to scientific research at Millikin University helped him discover his joy for chemistry. Currently a junior going into his senior year, Hamilton not only majors in chemistry, but he plans to take his learning to the next level by enrolling in graduate school after he completes his studies at Millikin.
One of the many reasons Hamilton found his niche in chemistry is because of the hands-on learning opportunities the Millikin Chemistry Department provides him. Hamilton has been constructing and designing an optical tweezer instrument that uses a highly focused laser beam.
"It's unique to myself and even Millikin because a lot of students do project-based research where they work with faculty advisors to find results," said Hamilton, of Swansea, Ill. "My project is based on researching how this instrument works and creating the instrument."
Hamilton uses the laser to trap small particles, but before that initial step, he has to create the instrument using 3-D printing software.
"It's not so much results, it's about doing my own research and creating my own knowledge," said Hamilton. "It's really eye-opening to all that can be done in science. The experience has been beneficial and has helped me form where I want to go in the future."
In terms of the laser, Hamilton says he is attempting to get it through a microscope so that he can focus it down to a small finite point and trap particles. From there he will study the structure of those particles including how they react to certain things like humidity in the atmosphere.
"What this is all about is simulating atmospheric conditions and studying aerosol particles which are a big component of climate change and global warming," said Hamilton. "It's creating it first and setting it up for someone else in the future at Millikin to do research on specific particles."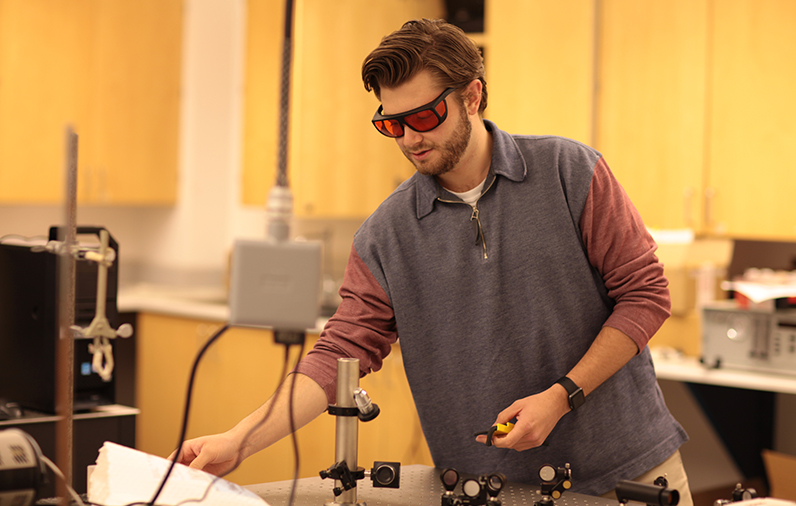 In addition to his chemistry research, Hamilton is also president of Alpha Tau Omega fraternity. Throughout his time with the fraternity, Hamilton has held roles in public relations, alumni relations and membership education.
"Being in Greek Life, it takes your college experience and gives you something that you can't get in the classroom," said Hamilton. "It took my college experience and made it more than it could've been."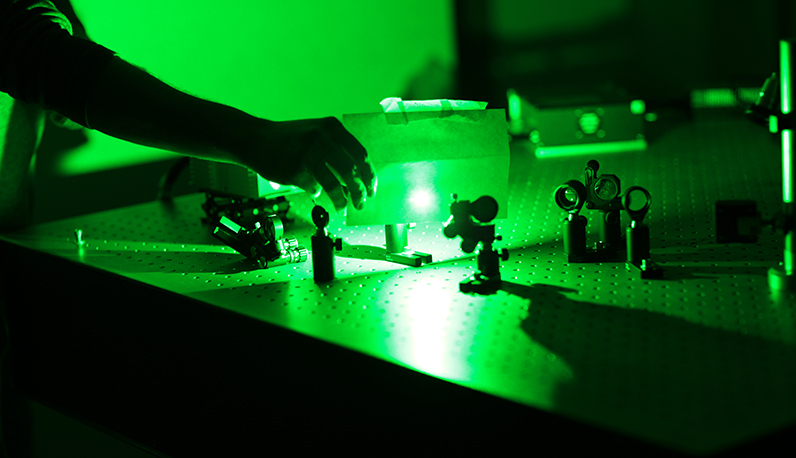 Hamilton added, "Coming to Millikin, doing the research, and creating my own knowledge has been really beneficial because I want to continue learning in graduate school. I want to continue finding what makes me happy and I think Millikin helped me come to that realization. I enjoy learning and I enjoy science more than I could've believed."