Millikin student lands lead role in production of "Annie"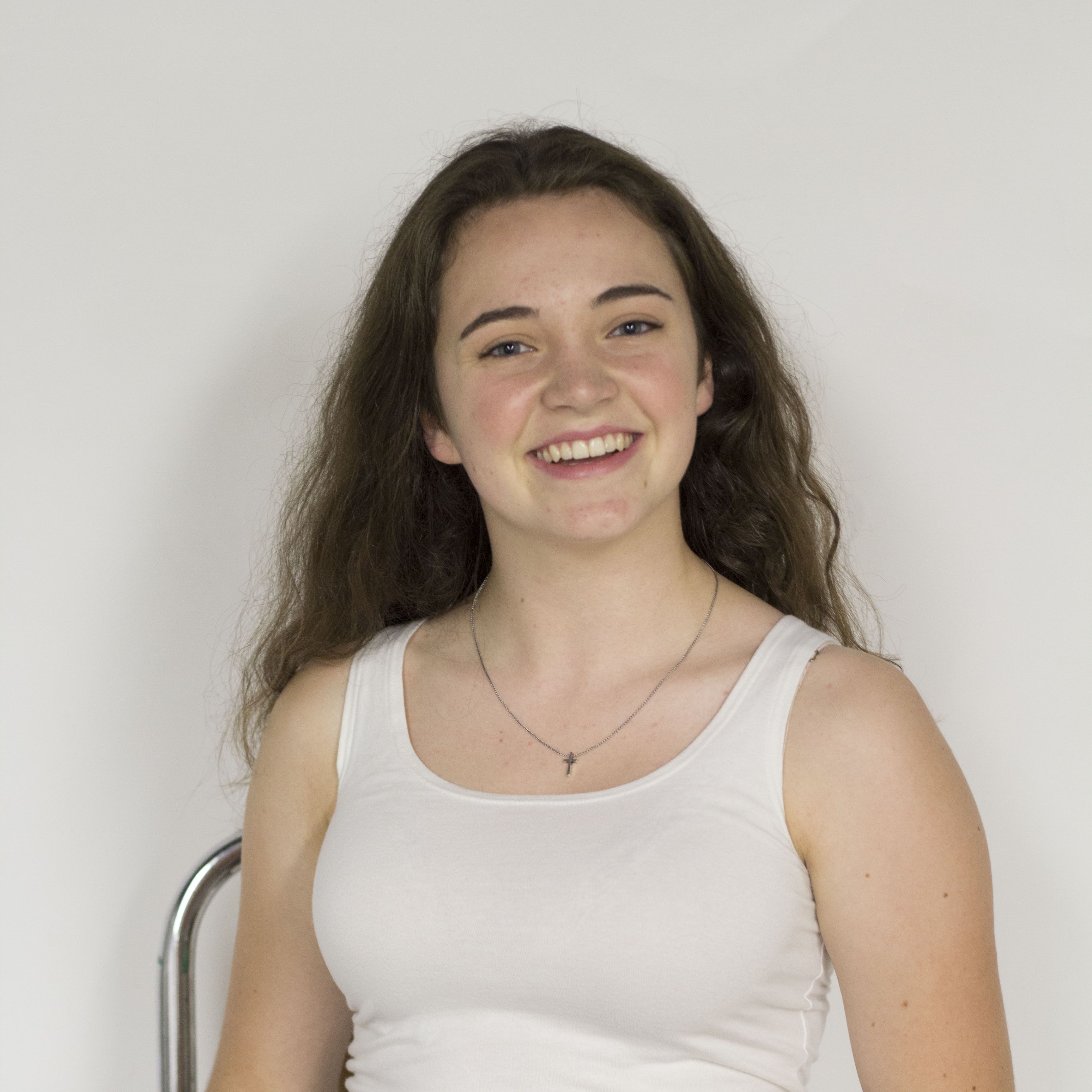 Senior musical theatre major Hannah Geisz is no stranger to the stage. Her time at Millikin University has given her the chance to spend a semester in London performing and studying at Shakespeare's Globe Theatre as well as perform in a number of Millikin mainstage productions.
This summer, the St. Louis native is continuing to develop her performing skills by working with the Crane River Theater Company in Kearney, Neb.
Geisz landed the lead character in Crane River Theater's musical, "Annie," which was recently held Aug. 2-5. Geisz, however, needed to create a special relationship with one of her fellow cast members to bring the musical together. That cast member was a dog named Remy who portrays Sandy, Annie's trusted canine companion.
In a recent feature from the Kearney Hub, Geisz discusses her time with Remy and how she had to train him to have a special bond with Annie.
"I spent a lot of time with him, basically taking him on walks, kind of having 'puppy time' to the point that he would recognize me on par with his owner," said Geisz.
The musical "Annie" follows the adventures of Annie, an orphan searching for her parents, and searching for love and acceptance in a sometimes harsh and cruel world.
"Remy is a catalyst of hope in the story and director Steve Barth wanted to focus on the story element of Sandy entering and giving this homeless little girl a glimmer of hope for the future. He wanted it to be more than just a dog trick scene," said Geisz.
Geisz adds, "I knew that there would be a real dog on stage, but I had never trained a dog before. It was definitely a learning experience and a very rewarding dramatic experience because, as an actress, it is very easy to fall into a rhythm and stick with something you think has worked before. A dog or other animal makes the perfect scenic partner because you never know what they're going to do."
So far in her early acting career Geisz has been cast by the New York writing teams Miller & Tysen, and Carner & Gregor to workshop their new musicals. She also performed in "Unlatch'd" presented by Millikin's student-run theatre company Pipe Dreams Studio Theatre.
Her Millikin mainstage credits included Phebe in "As You Like It," "HEADSHOT!" and the Millikin children's show "Umbrella Escapades." She was also cast in the St. Louis Muny's "Into the Woods."