Millikin graduate motivated now more than ever to become a surgeon
The world has been turned upside down due to the COVID-19 pandemic. In response, faculty and staff at Millikin University have brought classes to online and distant learning modes, students have adapted and continued learning in new ways, all working to keep Millikin's Performance Learning mission going.
This May, Millikin University paid tribute to the Class of 2020 with a virtual graduate celebration. We wanted to honor a few of the graduates with a series that looks at their extraordinary Big Blue experiences. Take a moment to read their stories and their academic achievements at Millikin.
Ever since childhood, Stephen DeMartini knew exactly what he wanted to be when he grew up. Anytime there was a dress up day at elementary school, he would roll into school dressed the same way every time, he would be a surgeon.
A May 2020 graduate of Millikin University, DeMartini, of Gillespie, Ill., knew for years that his calling was to join the medical field, and he is motivated now more than ever to make sure he becomes a surgeon.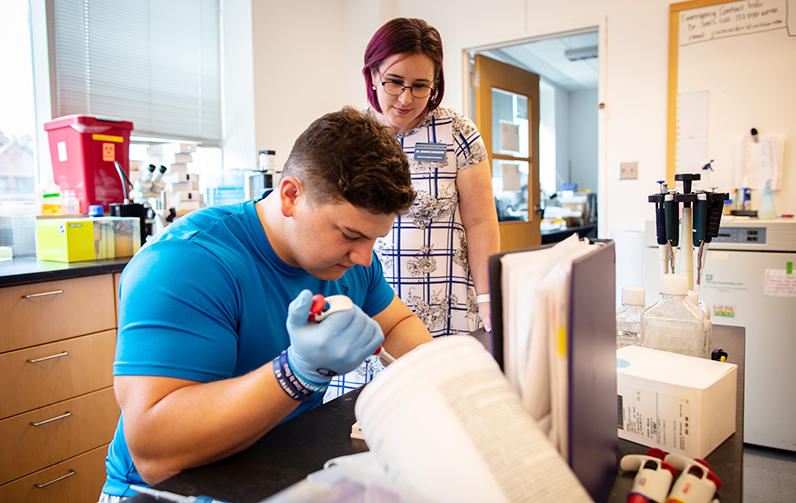 DeMartini was a Leighty Scholar while studying at Millikin. Since spring 2019, he worked with Dr. Jennifer Schroeder, associate professor of biology and director of academic effectiveness, on studying the effects of herbicides on human cells and how it relates to the growing rate of reproductive cancers in rural areas. They specifically looked at the effects of the herbicides on different stress response mechanisms within cells. One difference they studied was key oxidative stress.
DeMartini's work in the lab helped him land the George & Rick Glasscock Memorial Biology Award and the Alpha Epsilon Delta Award at Millikin's 2020 Virtual Honors Convocation.
"It's great because students, like Stephen, get several different types of Performance Learning opportunities. At Millikin, we strongly encourage students to do the hands-on work and it gives them a chance to really see if this is what they want to do," said Schroeder.
This spring however, DeMartini's journey to medical school has gone a bit differently than anticipated.
"Like everyone else is, I was devastated to hear about our semester and graduation being canceled due to the pandemic. Nobody wants to end their senior year like that," he said. "But right now, we have to think more about everyone else and less about ourselves."
DeMartini realizes how important it is in our current state to practice social distancing as our country works on flattening the curve so that our healthcare systems are not overloaded. He wishes he could be doing more to help fight the pandemic, but he knows that if he stays at home, he will help save lives.
"The term hero fits the description of everyone fighting this pandemic on the frontlines. It makes me want to help instead of just sitting here. It has strengthened my decision to go into medicine and I can't wait to be able to help in situations like this," DeMartini said.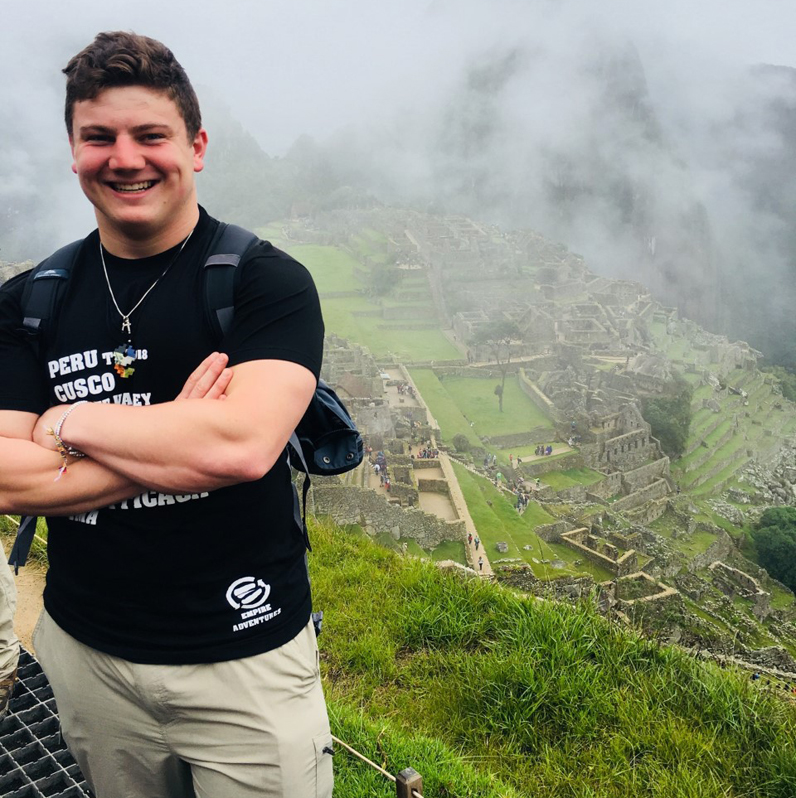 For now, DeMartini is focusing on other things before he becomes one the healthcare workers on the frontlines in the coming years.
He has had the opportunity to spend quality time with his little brother, not to mention, spending time on his personal goals like continuing to break weightlifting records.
Of course, a big part of his time was devoted to his classes as he strove to finish out his last semester at Millikin strong. The transition to online classes, he says, was extremely doable only because it was made possible by his professors.
"In a few weeks, our professors had to completely change how they did everything," he said. "They took everything in stride and created Performance Learning for us at home. They adapted to the situation when there was a wrench in things."
After finishing his undergraduate work at Millikin this May, DeMartini will continue to pursue his dream of becoming a surgeon by attending the University of Illinois College of Medicine at Peoria, Ill., next fall.