Senior commercial music major pursuing the path of a college educator
The world has been turned upside down due to the COVID-19 pandemic. In response, faculty and staff at Millikin University have brought classes to online and distant learning modes, students have adapted and continued learning in new ways, all working to keep Millikin's Performance Learning mission going.
With Millikin's 2020 traditional commencement ceremonies canceled, we wanted to honor a few of our seniors with a series that looks at their extraordinary Big Blue experiences. Take a moment to read their stories and their academic achievements at Millikin.
"I was definitely in disbelief; I couldn't really process it. I had a lot of projects that were going to come to fruition in this last leg of my undergraduate studies and suddenly it was just gone," said Frankie Paredes, a senior commercial music major at Millikin University.
Many have felt the same sense of disbelief in some capacity with the recent events of COVID-19, much like Paredes described. He was looking forward to the last half of his final semester at Millikin, but due to the coronavirus pandemic, things are ending on a much different path.
The Waukegan, Ill., native is finishing his semester at his off-campus house in Decatur, Ill., attending online courses, practicing the drums, listening to music and transcribing the greats.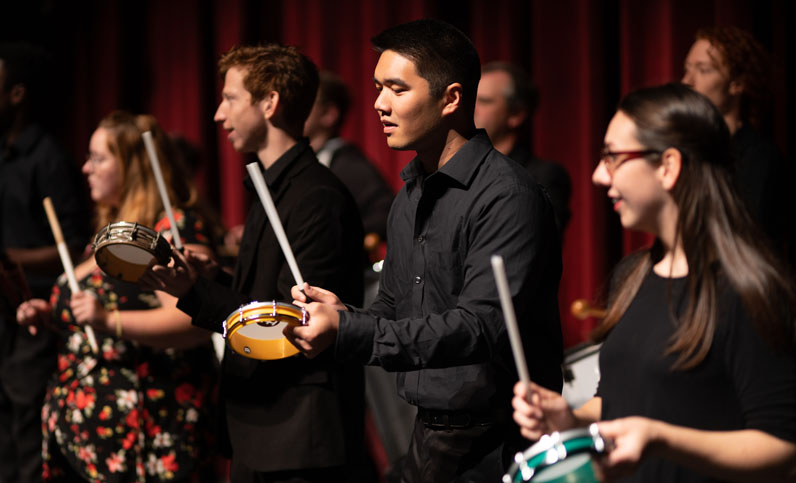 "I'm trying to carry on as I always have before any of this happened, so I still have some normalcy in my life," Paredes said. "It's really easy to feel guilty the moment you aren't productive when we have so much time on our hands, but it's also important to remember that this is a situation that's out of our control. We're forced to stay inside and for good reason."
Four years ago, Paredes never would have thought this would be how he concluded his undergraduate studies, but also, he did not think he would be graduating from Millikin with a degree in music.
He first committed to Millikin with the intention of studying nursing, but after he auditioned for scholarship opportunities with the School of Music, the faculty convinced him to make a switch.
"If it weren't for Millikin's faculty, I might not be pursuing my passion right now. I owe 100 percent of my growth in the past four years to the time, energy and faith that the faculty put into me. They have pushed me way past my limits and I have reached levels I never thought possible for me," Paredes added.
Yes, Paredes' senior year might not be ending how he imagined, but he realizes that this current situation is just a small part of his story at Millikin, and he is fully prepared to graduate and move onto the next chapter.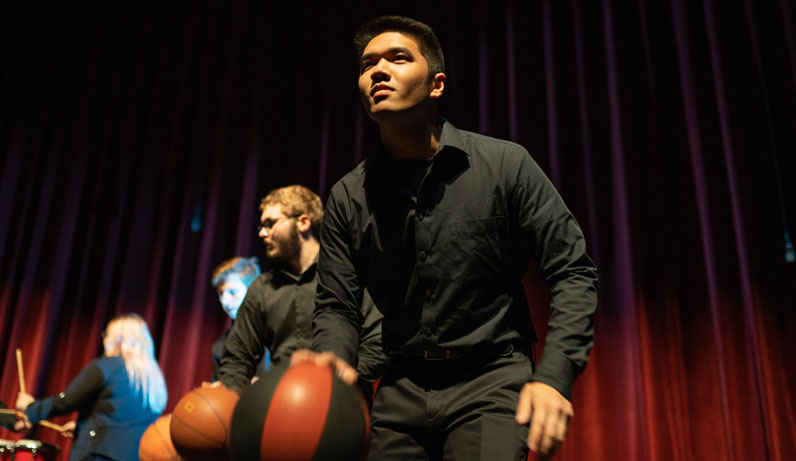 Next year, Paredes will be attending either DePaul University or University of Illinois at Chicago to pursue his master's in jazz studies, so that one day he can become a college educator.
"Millikin faculty's love for their craft made me want to work harder and deliver something I'm proud of," said Parades. "How they have fostered me is what inspires me to want to become a college educator."