Millikin graduate accepted into five graduate programs, lands job opportunity at State Farm
Ashlyn Hartman used every single moment to the fullest during her two years at Millikin University. From taking multiple overload semesters, playing for the volleyball team and helping coach Millikin's Men's Volleyball, to co-founding a new campus organization and interning with State Farm; she made sure she did it all.
Due to the COVID-19 pandemic, the mathematics and sport management double major had many of her involvement opportunities come to an end. She returned home to Milton, Ga., to finish her last semester and graduate with the Class of 2020.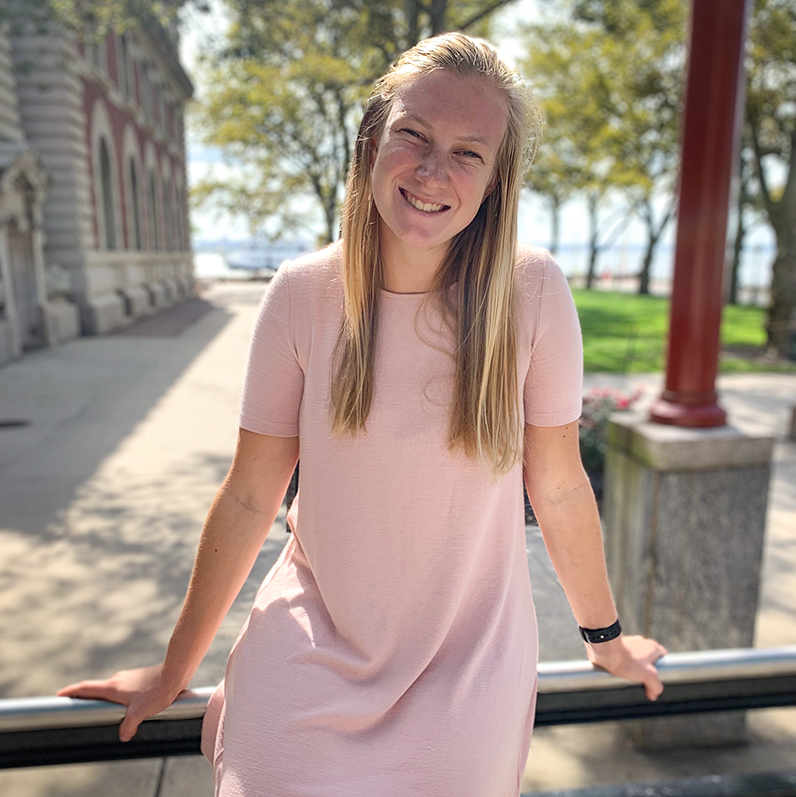 "I am going to miss the community at Millikin: my friends, teammates, coaches, professors and those in the Decatur community," Hartman said. "Millikin was a second home for me, which I will miss a lot."
Hartman's day-to-day activities changed for the rest of the spring semester but that didn't stop her from staying busy.
"My internship increased my workload, treating me like a full-time employee working 40 hours a week. That along with 21 credit hours of courses made the transition to attending class online a bit of a challenge," Hartman said.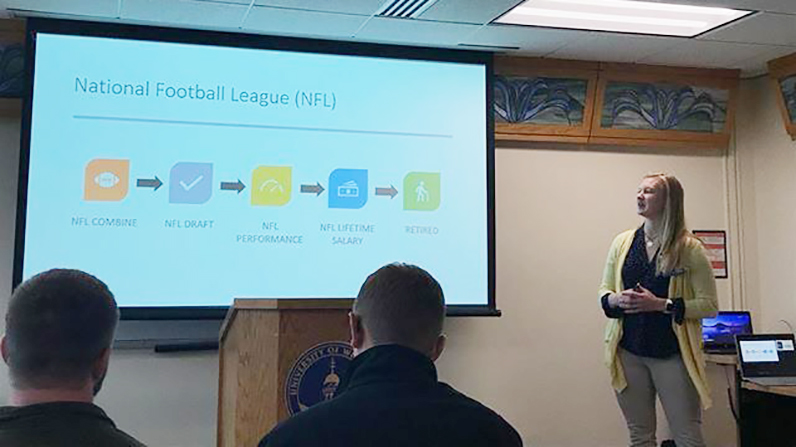 Last October, Hartman presented her research on whether or not the National Football League (NFL) Combine workout has a direct correlation with a player's performance at the Great Lakes Analytics Conference. The NFL Scouting Combine is a week-long showcase occurring every February where college football players perform physical and mental tests in front of National Football League coaches, general managers and scouts. A player's performance during the combine can affect their draft status as well as their salary and football career.
Hartman's initial research involved comparing the performance tests of athletes to their lifetime salary in the NFL which she has recently expanded to consider the player's draft pick in the analysis.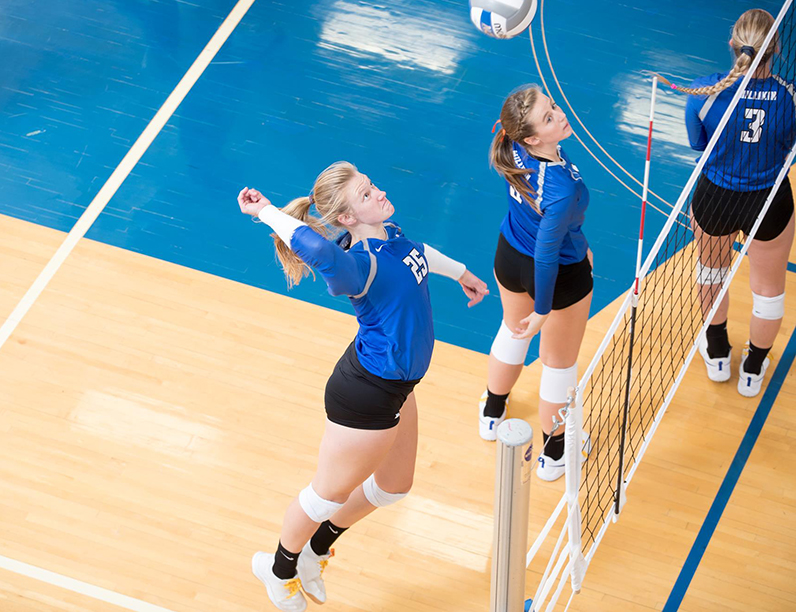 "I have done research before on the NFL Combine predicting the NFL Draft. Because of that research, I wanted to take it a step further and look at performance because I wanted the answer of what's next," said Hartman.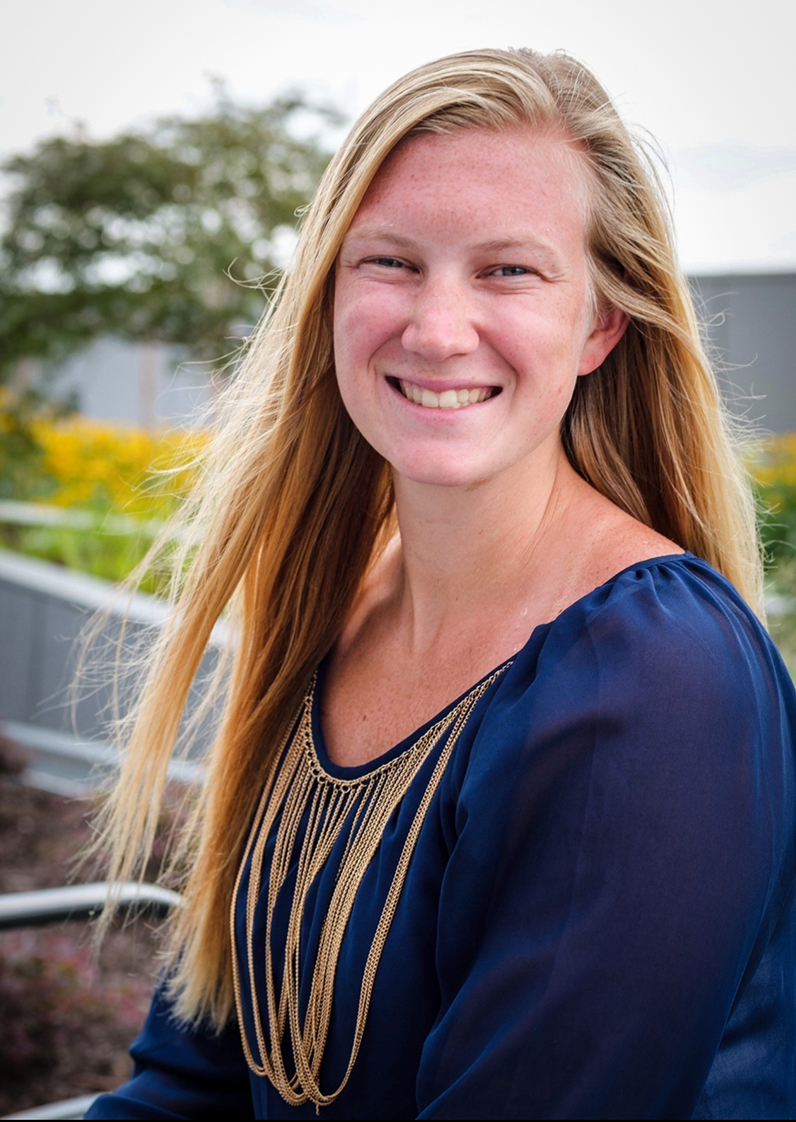 The NFL Combine data that Hartman used for her research was pulled from 2001-18 which included 5,625 participants. The NFL lifetime salary data she used was pulled from 2011-18. The most important factors considered at the combine are a player's height, weight and 40-yard dash time. In the end, Hartman determined that there is not a strong correlation.
"My final conclusion from my research," Hartman explained, "is that the NFL should reconsider what tests are done at the combine because there is no correlation between the combine's statistics and the lifetime salary of a player."
Along with her continuous work on her project, she also spent much of her time applying to various graduate analytic programs.
Hartman was accepted to all five graduate schools she applied to, including Georgia Tech and NC State, which are home to two of the best graduate analytic programs in the nation. With many options for graduate school, Hartman is grateful that she had as many choices as she did. However, with all of the changes that have been happening with the COVID-19 pandemic, she chose to go a different route after graduation.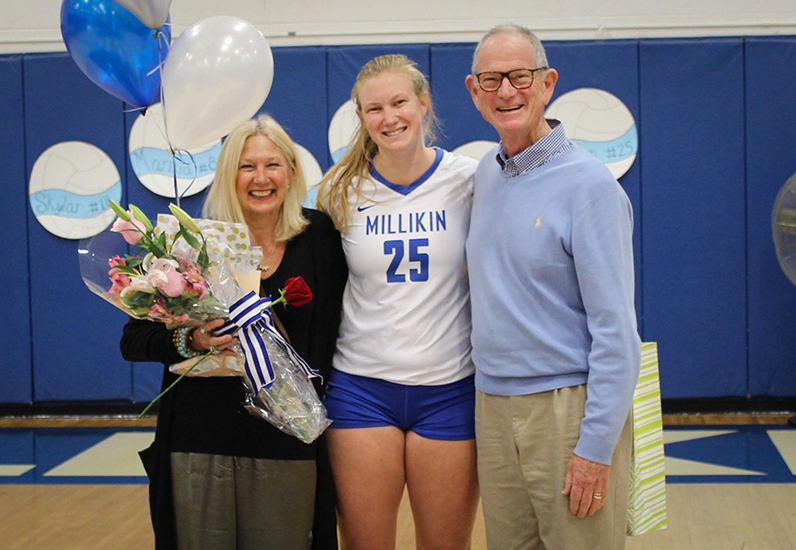 "I accepted an offer from State Farm to work full-time as a Digital Analytics Analyst in Atlanta," Hartman said. "I still plan to pursue my master's degree at some point, but I am excited for the opportunity to continue to work with State Farm."
At Millikin, Hartman was able to accomplish an incredible amount of feats in such a short time. Her continuous hard work and dedication exemplifies what type of student she is.
Even though her plans changed with the current circumstances, Hartman will continue to accomplish greatness no matter where her future endeavors take her.