Millikin graduate to pursue advanced degree in lighting design
The world has been turned upside down due to the COVID-19 pandemic. In response, faculty and staff at Millikin University have brought classes to online and distant learning modes, students have adapted and continued learning in new ways, all working to keep Millikin's Performance Learning mission going.
This May, Millikin University paid tribute to the Class of 2020 with a virtual graduate celebration. We wanted to honor a few of the graduates with a series that looks at their extraordinary Big Blue experiences. Take a moment to read their stories and their academic achievements at Millikin.
Annelise Salazar was soaking up the sun at her childhood home in Los Angeles, Calif., during spring break when she got the news that she would be completing the rest of her undergraduate studies in California.
She came back to Millikin University to pack up all of her things very quickly to get back home as California was one of the first states to issue a "stay at home" order due to the spread of COVID-19.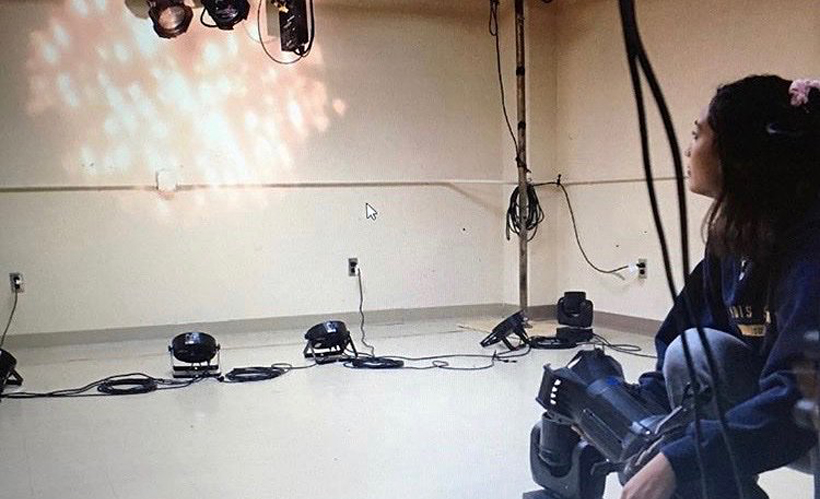 Salazar, a recent theatre design and production graduate with an emphasis in lighting design said, "I was in a state of shock when I found out my senior year was going to be cut short. I think I can speak for all seniors when I say this was not how our class wanted to say goodbye to the Big Blue."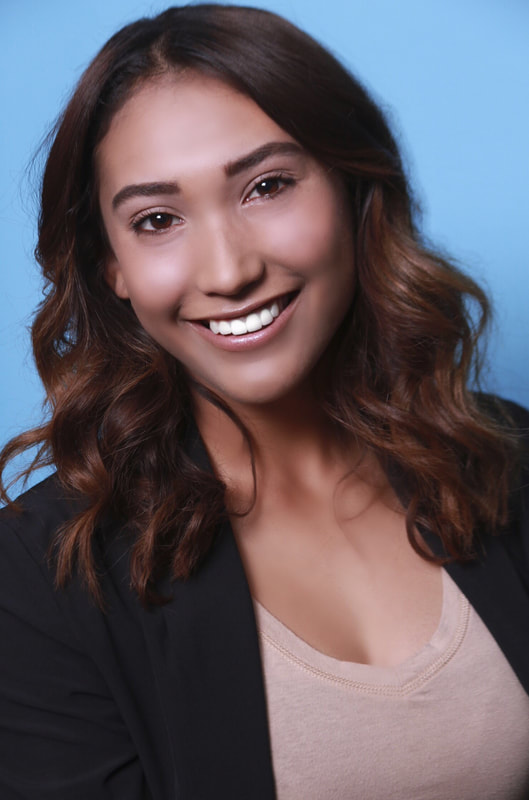 Despite the abrupt end to her time at Millikin, Salazar always looks to find a silver lining in every situation, no matter how bad it may be. Choosing to attend Millikin meant that she was not going to have a lot of chances to go home and visit her family, especially when she had incredible opportunities like interning at Bay Street Theatre in New York last summer.
Salazar used her newfound time at home to catch up with family members.
"I didn't realize how much I missed while I was living in Illinois," she said. "The majority of my quarantine has been spent catching up with my parents, brothers and grandmother."
Along with all of the time spent with family, Salazar finished work for her classes, which at first, she was a bit skeptical on how she was going to achieve that since her theatre classes were not originally built for online learning. But to much credit, the faculty from the Millikin School of Theatre & Dance put her mind at ease during the transition to remote learning.
"The faculty for the School of Theatre and Dance are incredible. Our professors reached out to us as soon as they got word we were going online and ensured we were going to put a plan together that allowed us to attend our scheduled classes via Zoom or Moodle," said Salazar.
"The professors at Millikin as a whole deserve so much credit for adapting their syllabi and being able to work with the students."
While at Millikin, Salazar gained plenty of hands-on experiences in the design and production sector. She worked on lighting design for several Millikin productions including: "Solstice: A Concert of Dance," "Equinox: A Concert of Dance" and "Hand to God." She also served as assistant master electrician for the productions of "Phantom of The Opera," "Julius Caesar," "Sister Act" and "Medea."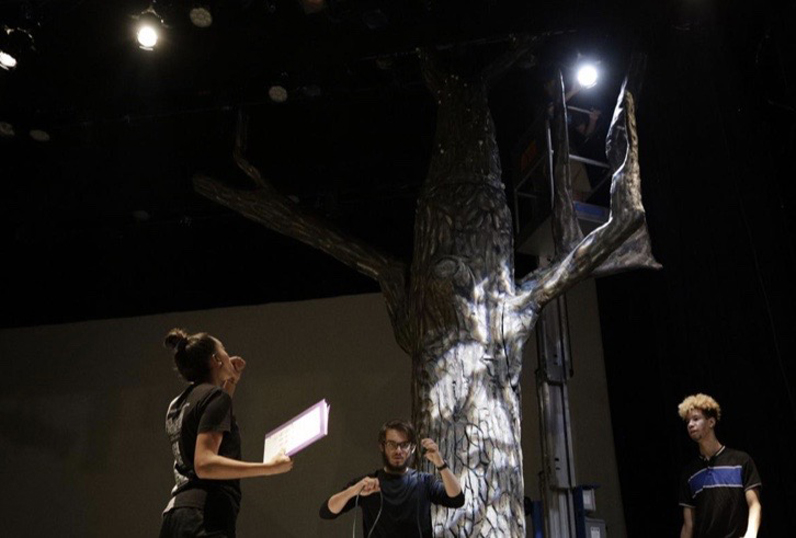 Photo courtesy of the Herald & Review
Next fall, Salazar will be pursuing a Master of Fine Arts in Design and Technology at San Diego State University. While she pursues her degree, Salazar will also be working in the school's light shop, student teaching and working as a graduate assistant.
There is no doubt she is going to miss all of the memories she has made while in Decatur, Ill., but she is ready for the next step in her life.
"It is impossible to pick one single memory that is my favorite from my time at Millikin because all the memories, no matter how big, bad, sad or happy, they have made me the person I am today," Salazar said. "I am forever grateful that I chose this small little school in Decatur to live and love for the past few years of my life."