Millikin students use project to inform Latino population of health issues
Every course at Millikin University has an objective that students are expected to reach. Some course objectives include community engagement or service-learning, leading to high-impact experiences.
Dr. Julio Enríquez-Ornelas, assistant professor of Spanish at Millikin, is incorporating that same "service-learning" initiative in his course, Spanish for Health Professions. During the course, students learn and use the vocabulary of the health professions, and analyze health issues in the U.S. and other countries.
The culmination of the course is an in-depth project about a health issue. This year, in keeping with Millikin's Performance Learning mission, Enríquez-Ornelas and his students organized a health fair for the Decatur (Ill.) community which was recently held on May 11.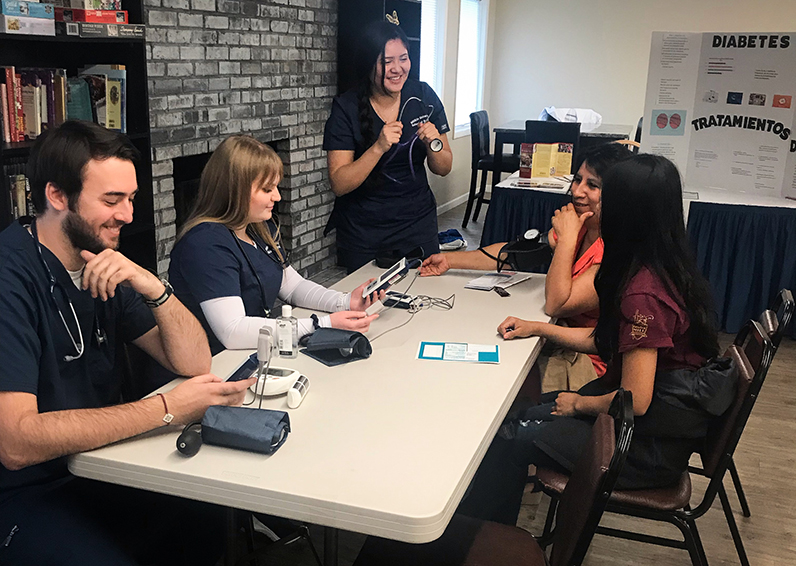 The goal of the project was to inform Decatur's Latino population about multiple health issues including diabetes, nutrition and mental health. The health fair was a platform to reach out to the Latino community members that might not have had the opportunity to learn about those health issues previously.
Students had the opportunity to practice their Spanish by educating the community members that attended the health fair. Maggie Baltz, a sophomore elementary education major and Spanish minor from Millstadt, Ill., enjoyed the opportunity to speak to the different attendees.
"When we were first assigned this project, I was really nervous because I had never planned an event quite like this," Baltz said. "Seeing our ideas and plan in action was a really neat experience. This project taught me a lot about health topics and event planning, but it also gave me the opportunity to practice my Spanish outside of a classroom environment."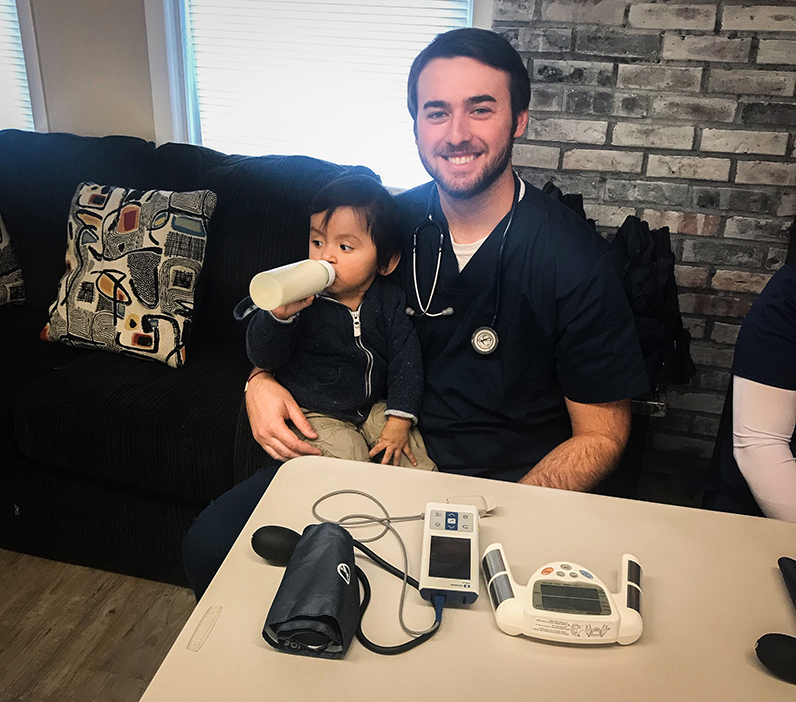 In addition to educating the community members about various health issues, the class was able to provide resources with help from Decatur Memorial Hospital, The Good Samaritan Inn and Kroger.
"One of the best parts was that we were able to offer free health screenings, gifts and a bag of food for people to take home," said Marlen Zarate-Zapien, a sophomore human services and Spanish double major from Oakland, Calif.
For Astrid Calixto, a sophomore nursing and Spanish double major from Decatur, Ill., the health fair was more than a class assignment.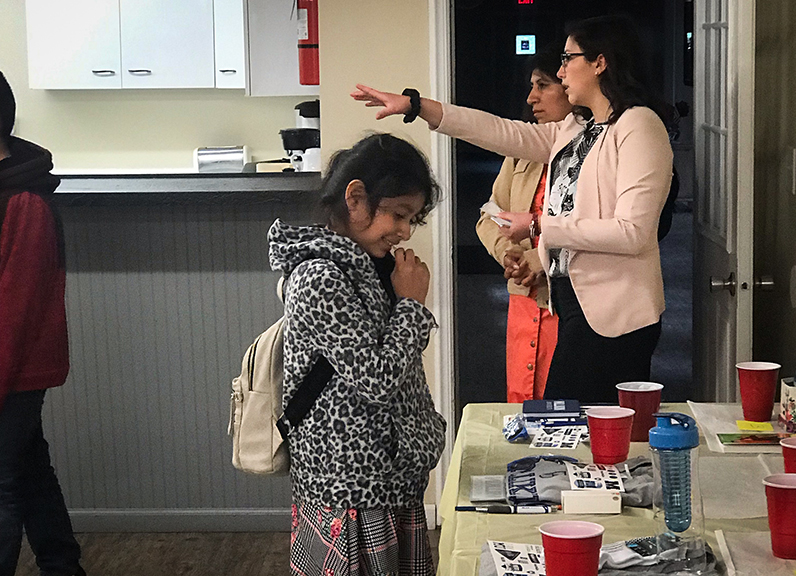 "To me, this wasn't just a service-learning project," Calixto said. "As a little girl, I would see all of the struggles that Latino families went through, even for my own family. Experiences like this remind me why I chose to pursue my education in nursing and Spanish."
For Professor Enríquez-Ornelas, the project was an opportunity for him to step back and watch his students perform. Overall, the students were able to engage in not only furthering their education in Spanish, but understanding marketing, event planning, healthcare, education and entrepreneurship.
"True Performance Learning to me is being able to step back as a professor and let my students take the project how they see fit. The event was very well thought out and organized. It was truly rewarding to see the outcome of this project," said Enríquez-Ornelas.