Millikin University's New Front Door
Millikin University's new University Commons was featured in the October 2017 edition of Private University Products and News Magazine (PUPN).
The $31 million University Commons is located in the heart of Millikin's campus. With the exception of Shilling Hall, an original Millikin structure erected in 1902, the 87,000 square foot building is the largest building project in university history.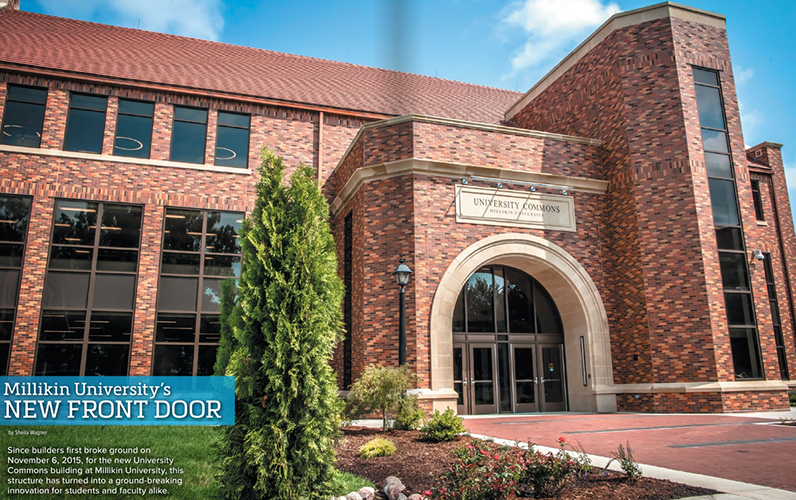 Millikin celebrated the opening of its new front door to campus on Monday, Aug. 21. Throughout the day celebration, guided tours of the University Commons were provided, highlighting some of the technological and conceptual innovations in the building.
"The idea of combining not only the library and dining hall into one building, but also adding all the other areas of student activities, has been a defining element in this one-of-a-kind campus addition," PUPN writes.
Millikin University President Dr. Patrick White said, "People have asked me if it turned out as well as I expected, and it turned out so much better than I expected. There was a plan for a new university center for several years and the plan was to tear down the existing student union building and put it in the same spot. We decided to see what could be accomplished by combining several buildings into one."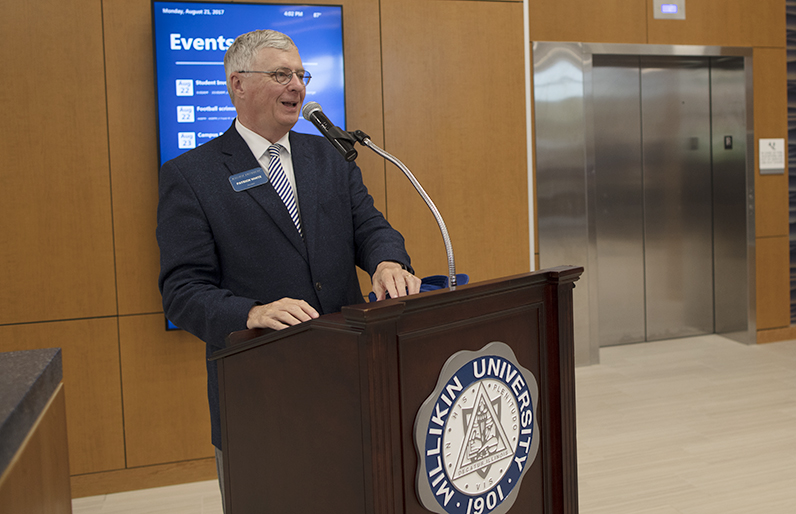 The University Commons was created through a blending of both old and new as the original Staley Library structure, completed in 1976, was completely renovated and a large addition was constructed on the south side of the building. With input from the entire campus community, the University Commons was designed for campus and community-wide events.
The dining hall is divided into two separate areas – a sports café with several televisions and an arts Millikin University continued MAKING café with a stage and sound equipment for performances. White added, "We solved an architectural problem as well as an intellectual and philosophic problem of how to bring an entire university campus together in the 21st century."
Millikin University officially broke ground on the new University Commons during a ceremony held on Nov. 6, 2015. Construction on the facility began in early 2016. Millikin officials worked for several months with Hastings + Chivetta, a St. Louis architectural firm, to finalize designs for the Commons, soliciting input and feedback from the campus community.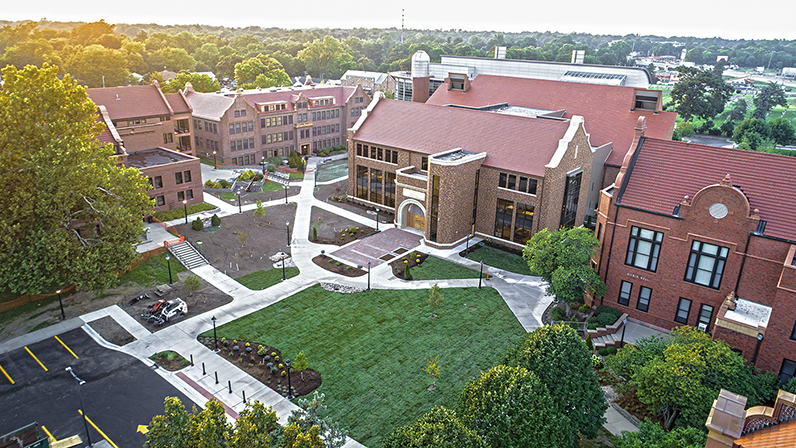 The University Commons is home to the Math Center, Media Arts Center, New Technologies Lab, WJMU Radio Station, Writing Center, Office of Student Development, Office of Student Success and the Office of Inclusion and Student Engagement.
Jessa Wilcoxen, associate professor and chair of the Arts Technology Department at Millikin, said that the Media Arts Center will host classes covering a range of topics such as web design and development, digital photography, graphic design, animation, digital video, marketing and digital arts.
"It's exciting for all of us as we begin to bring real clients into this new space," Wilcoxen said. "I know I am not just speaking for the Arts Technology Department when I say that this new space is one that we can all be proud of."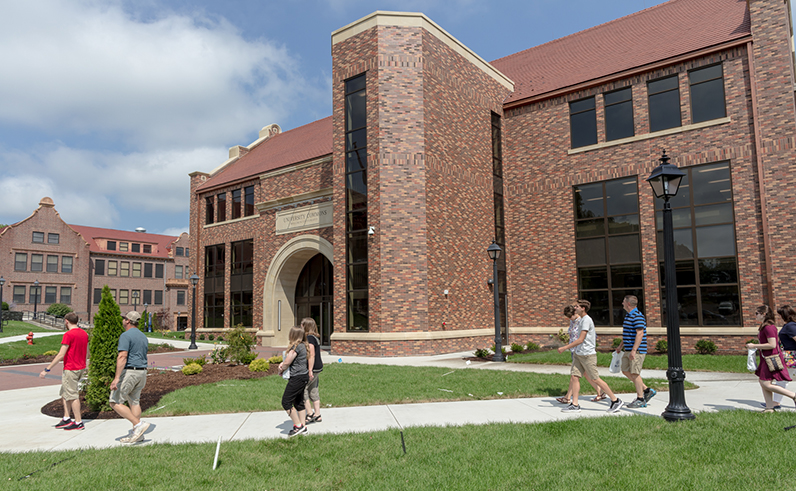 Retired Caterpillar Foundation and Caterpillar Inc. Chairman and CEO Doug Oberhelman, a 1975 Millikin graduate, and his wife, Diane, provided support to create the new Commons. Their contributions helped to fund three areas: The Oberhelman Center for Leadership Performance; the Center for International Education; and the Long-Vanderburg Scholars program which recognizes high scholastic achievement among those students who have a demonstrated commitment to diversity, leadership, and community service.
The new University Commons is the largest of three building projects included within Millikin University's $85 million "Transform MU" capital campaign.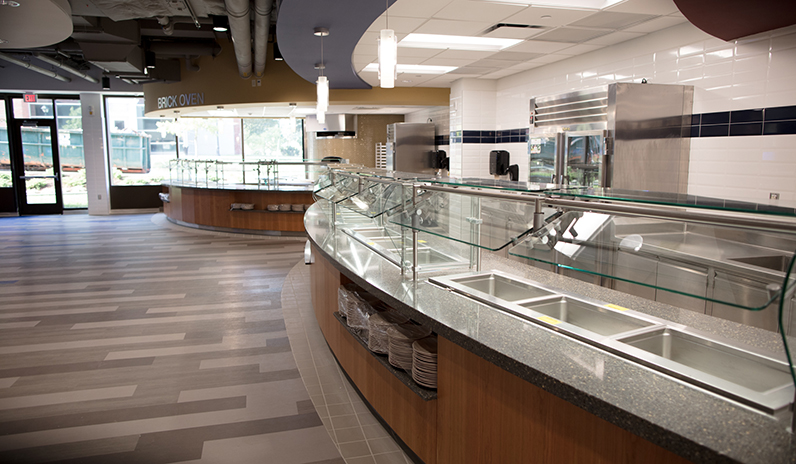 President White noted, "People say it's a beautiful building, and it is a beautiful building; or they say this is a terrific space, and it is a terrific space; but it's only going to be a great space for Millikin if it's constantly humming and singing with the activity of Performance Learning."
For more information about the University Commons, visit millikin.edu/uc.
View Coverage