Student organization addresses the needs and concerns of women with focus on career development
Millikin University has more than 90 student organizations on campus offering opportunities for students to engage in both the academic and social aspects of the collegiate experience.
Among those organizations is a group called Sister Circle, an organization that addresses the needs and concerns of women, focusing on issues such as academics, career development, standards of beauty and relationships. But beyond the social interactions, Sister Circle's vision is to empower women to thrive.
"It's a group of women who want to have a place where they could go out and just have fun and be together. That's kind of rare and really hard to do, to get all girls together and just have fun," said Sister Circle President Kayla Swope, a senior elementary education major from Carbondale, Ill.
Started in 1996, Sister Circle's original focus was to help African-American women adjust to college life, but its mission grew over the years to accept any woman who needs support.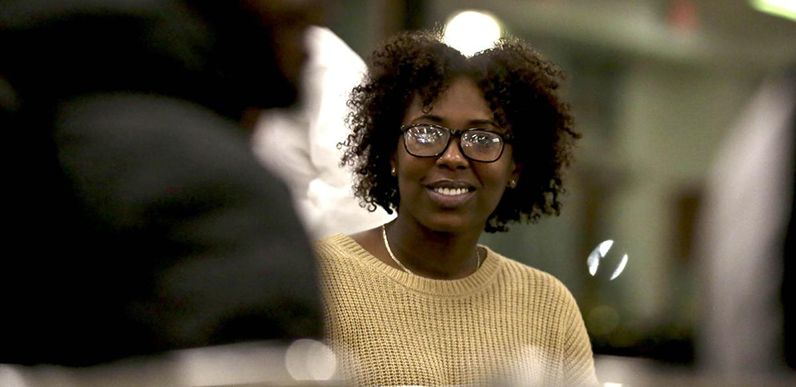 Photo courtesy of the Herald & Review/Clay Jackson
Sister Circle is one of six organizations under Millikin's Multicultural Student Council. The Council strives to be the most efficient Governing Board at Millikin by empowering and promoting unity among all students and identity based organizations, embracing cultures and advocating for all causes.
Currently, Sister Circle's executive board consists of eight students. The board is in charge of planning weekly general assembly meetings for information as well as events that focus on specific topics. Recently, the organization hosted "Sister Circle Week" from Nov. 26-30 featuring events like a bake sale and a special general assembly with a discussion on the topic of body image.
"How do you perceive yourself? How do you think others perceive you? Are we able to compliment each other?" Swope said in an interview with the Herald & Review. "I don't know why, but in 2018, it's just so hard for females to compliment each other. That was one of the biggest goals of that event - What can we do together?"
Alyssa Farmer, a senior studio art major from Springfield, Ill., serves as the organization's publicity chair. Farmer creates fliers as well as Facebook and Instagram posts that alert students of Sister Circle events and meetings.
"Working with the group has given me good experience for my future career," she said.
Swope added, "We're there to empower each other and be a safety net, for people to come and just to have fun and be themselves. It's not often that everybody has a place where they feel comfortable, and we try to make that open to everybody. This is for every woman."