Student-athletes honored for commitment to academic, athletic and personal excellence
The College Conference of Illinois & Wisconsin (CCIW) announced the 2020-21 Merle Chapman Leadership Award recipients on May 12.
The award is named after the former Millikin Athletics Director and the CCIW's second commissioner, who served in that capacity from 1997-02. The award identifies the student-athletes that best exemplify the traits that Chapman displayed and encouraged during his three-plus decades of service as teacher, coach and mentor to the athletes, coaches and administrators of the CCIW. Those traits are loyalty, enthusiasm, leadership, sportsmanship, and a commitment to academic, athletic and personal excellence.
Each CCIW institution selects one male and one female from their Student-Athlete Advisory Committee (SAAC) who participates in a CCIW-sponsored sport.
Millikin's honorees are junior swimmer and women's triathlete Hope Roderick, an early childhood development major from Glen Carbon, Ill., and junior men's basketball player Jarius Ingram a biology (pre-med) major from Decatur, Ill.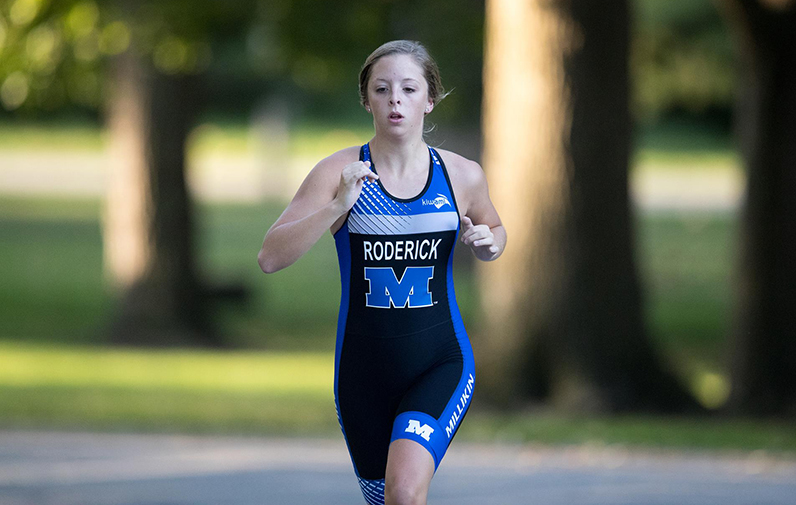 Hope Roderick
Jarius Ingram