"The ability to read and adequately interpret data is something that every company needs right now."
To keep up with the increasing demand of the data industry, Millikin University's Daytime Master of Business Administration (MBA) Program recently launched a new concentration in Data Analytics & Business Intelligence. The three-course sequence includes courses in Data Mining, Data Visualization, and Business Forecasting and is embedded in the 12-month MBA curriculum.
This concentration does not aim to make MBA students proficient in data analysis and data gathering, but rather seeks to teach students about the applications of big data and data analytics concepts as they apply them to business objectives.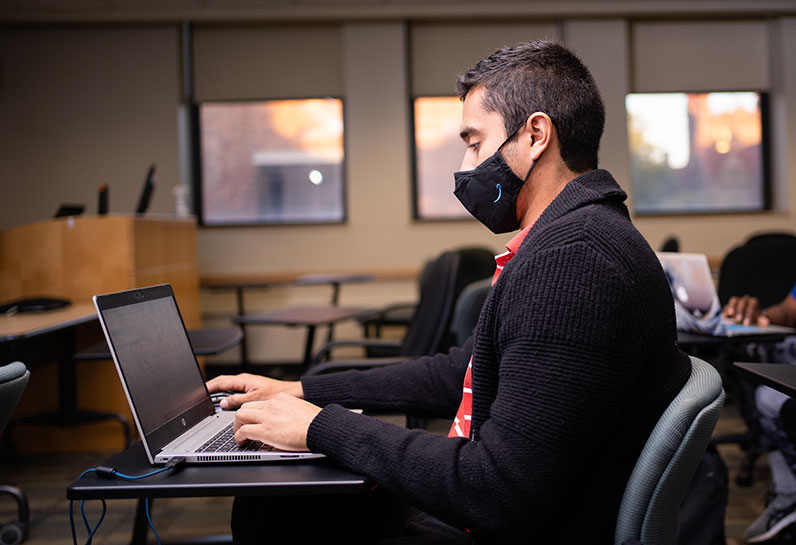 While students will utilize and engage with statistics, Excel models and will have extensive computer work, the goal is to apply these concepts to HR, management, accounting, finance, marketing and strategic business functions.
Research from McKinsey and Company, Princeton Review, Harvard Business Review and Burning Glass Technologies Company validated the findings that data analytics is desirable and a necessary qualification for today's graduates. It is a desired skill that employers seek in MBA graduates.
Based on the current business climate, which emphasizes big data analytics and the relevance of the technology sector as one of the largest employers of MBA graduates, data analytics has a fast-growing audience that offers numerous career options and outlooks. Organizations rely on personnel who can translate data into actionable strategy, and likewise, can translate strategy into functional data points.
Santiago Aguilar, a native of Bogota, Colombia, and a current MBA student completing the Data Analytics concentration, chose to complete this concentration for those very reasons.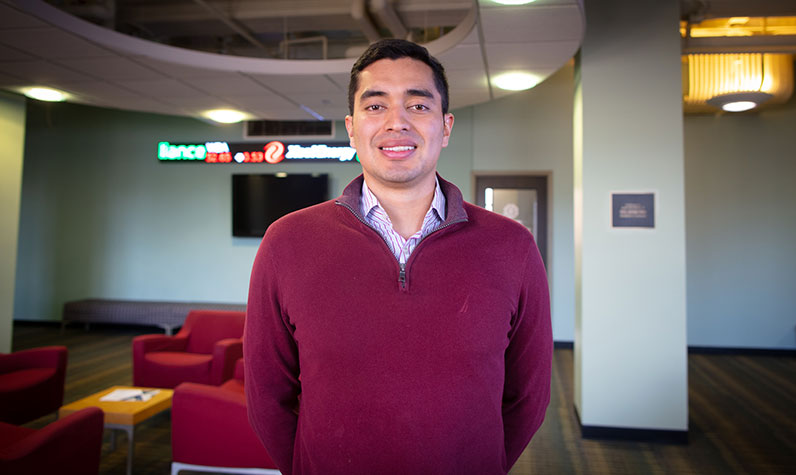 Santiago Aguilar
"The ability to read and adequately interpret data is something that every company needs right now and for the foreseeable future," Aguilar said. "Technology has given us access to a vast amount of information. However, the amount of data is increasingly difficult to read and understand without the proper knowledge and tools, which is why I chose to take the Data Analytics concentration at Millikin. I want to have the right tools and knowledge to read, interpret and make decisions based on different data sets."
Jaclyn Cantwell, interim director of Millikin's MBA Program, says, "The goal with our Data Analytics concentration is to ensure students can understand, interpret and apply the data."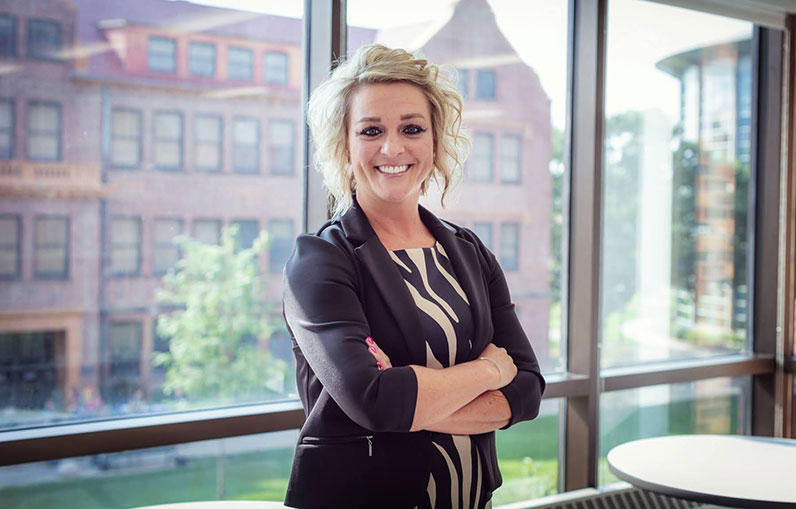 Jaclyn Cantwell
Cantwell says students can develop these skill sets by learning the following:
How to use data and ask the right questions to develop a strategy for the business,
being the storyteller between the data scientist and business unit by knowing how to build good data visuals/user interface designs,
and how to be the strategist through critical thinking, such as connecting the data to the overall strategy or looking at the data and developing a strategy from it.
The goal for the Millikin MBA graduate is to have the skills to use big data software and not to necessarily engineer its functions. The students who choose this concentration will become familiar with the useful applications of data in the business setting and will be able to implement business strategies based on gathered and historic data. The joint curriculum of Data Analytics, along with the Tabor School of Business' prominent MBA management courses, will enable students to be the intermediaries between data IT personnel and upper management, speaking the language of business while possessing valuable data comprehension skills and insights.
Millikin's Daytime MBA Program is a 12-month program designed for aspiring business professionals that provides students with the skills, tools and strategies needed to apply their knowledge base to help organizations reach their business goals.