Stacey Hubbard returns to Millikin as Dean of Admission and Financial Aid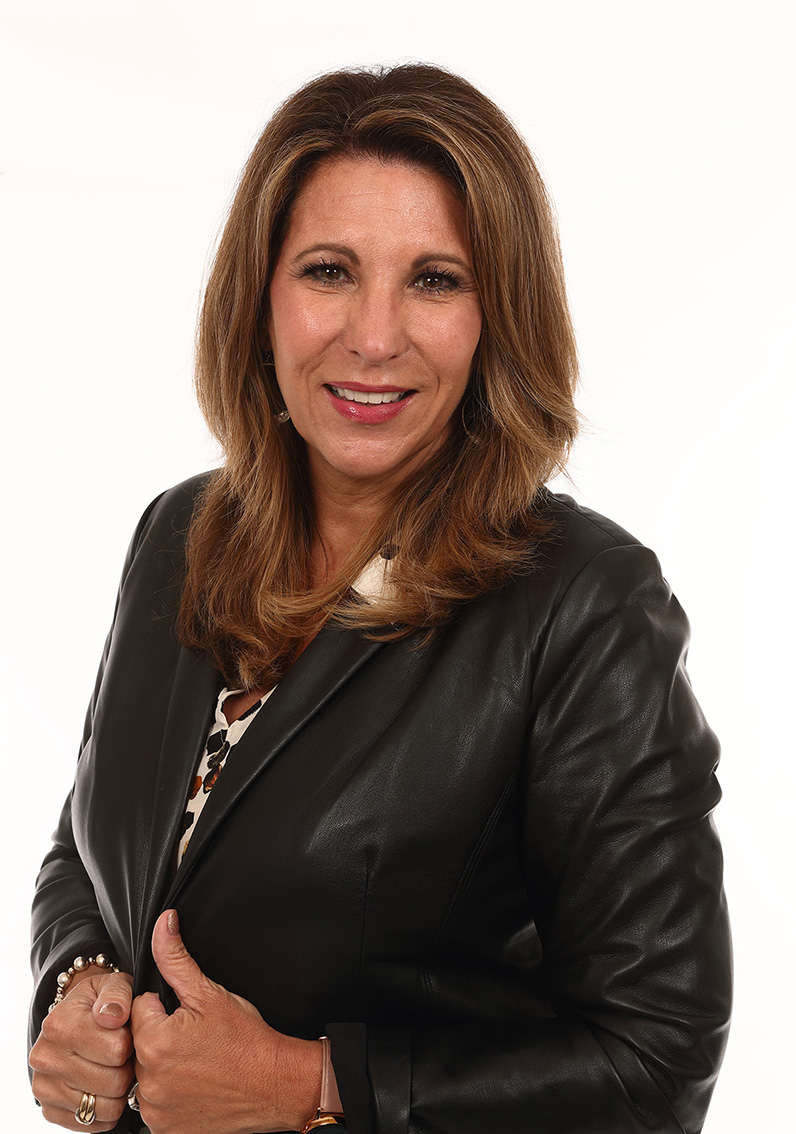 Millikin University's new Dean of Admission and Financial Aid Stacey Hubbard and her family have a shared Big Blue history. Her husband, Steve, is a 1994 Millikin graduate, and their daughter, Alexa Hamilton, graduated in 2014.
That shared history of Millikin has taken a step forward with Stacey returning to campus for a leadership position in the division of enrollment.
"I graduated from Macon High School [before it became Meridian], went to college at Illinois College in Jacksonville [Ill.]," Hubbard said in a recent interview with the Herald & Review. "I wanted to get away from home, of course, like all students do."
Hubbard began work on her master's degree at the University of Illinois-Springfield and from there went to work for the Illinois Students Assistance Commission. Her degrees are in business and communication and she did not, in those days, envision a career in student financial aid.
"I don't know that financial aid is a career anyone aspires to," she said with a laugh. "Quite honestly, I stumbled into it. Student financial aid is highly regulatory and can be confusing, so you have to be a good communicator in order to help students and families through the process. You have to understand business processes, because anything the federal government devises is. Actually, it was a very good fit, not something I aspired to do, but a very good fit for me and my skills."
Hubbard has worked at the state and federal level in financial aid, for the University of Illinois, for a student lender, all in the Springfield/Decatur/Champaign area. She moved back to Decatur and in 2004, worked for Millikin in the bursar office when it was transitioning into a "one-stop shop" of student financial services. She helped with that change and was dean of admission for Millikin until 2014, when she took a break to work in consulting for a while.
"Stacey is an incredible asset on our campus with her deep knowledge of financial aid and the admissions process," said Millikin President Dr. Jim Reynolds. "I'm very grateful for her willingness to step forward on behalf of the Millikin community to take the role of Dean of Admission. With her close community ties and can-do spirit, I look forward to all of the good work she and the team in the Office of Admissions will accomplish."
Finding and recruiting students is just a part of her essential duties. "In order to keep them here, and help them afford it, we have to know the business of financial aid, and be able to get students here and help them find the aid they need to stay here," Hubbard said.
One initiative Hubbard is particularly proud of is the Macon Promise, which is a reduced annual undergraduate tuition rate of $26,000 for up to four years of study at Millikin. Students are able to receive additional scholarships and aid from Millikin University based on their application for admission to Millikin and the Free Application for Federal Student Aid (FAFSA). Those who are eligible include any student who lives in Macon County, students who previously attended or currently attend a Macon County high school and students transferring from Richland Community College.
"Students often think they can't afford Millikin because it's a private institution, but with financial aid and that discounted rate, a Macon County student won't pay any more, and in some cases less, than they would at a state institution," Hubbard said.
Sarah Shupenus, vice president for enrollment and marketing at Millikin said, "Millikin is extremely fortunate to have Stacey Hubbard as dean of admission and financial aid. With more than 20 years of higher education experience as a leader and professional, Stacey brings a wealth of expertise to her role. As a lifelong Decatur-area resident, wife of a Millikin graduate, and mother of a Millikin graduate, she is fiercely committed to helping students and families — especially in Macon County and the surrounding areas — see how Millikin could be the right fit for them, as well."