Business Management, Digital Media Marketing double major honored for leadership and excellence in the classroom
Mikayla Krieger, of Mount Zion, Ill., was recognized at Millikin University's recipient of the Lincoln Academy of Illinois' Student Laureate Award for 2019. The senior business management and digital media marketing double major was honored during the Lincoln Academy of Illinois' 45th Student Laureate Convocation on Saturday, Nov. 16 at the Old State Capital in Springfield, Ill.
Each fall, an outstanding senior from each of the four-year degree-granting institutions of higher learning in Illinois is awarded the Abraham Lincoln Civic Engagement Award and thereby becomes a Student Laureate of the Lincoln Academy of Illinois. In the spirit of Lincoln, student laureates are honored for their leadership and service in the pursuit of the betterment of humanity and for overall excellence in curricular and extracurricular activities.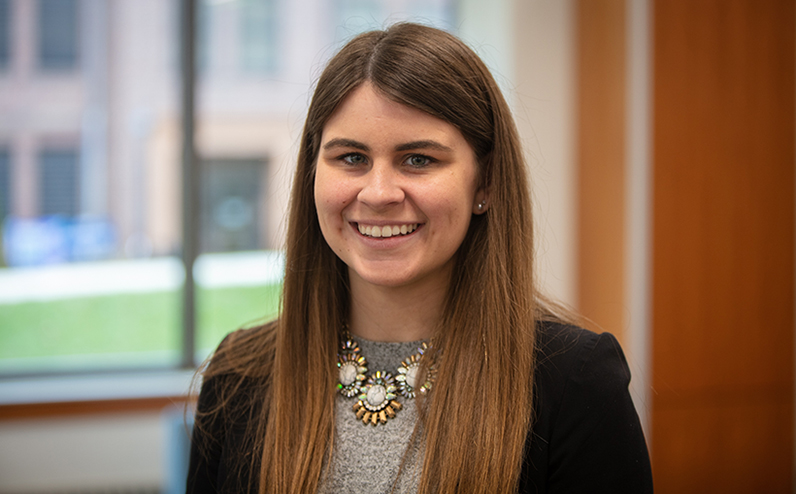 On Nov. 16, student laureates received a certificate of merit, an Order of Lincoln medallion and a $1,000 check from the Lincoln Academy of Illinois.
"It is an incredible honor to receive this award," Krieger said. "I am really inspired by the award. I feel like Millikin has grown me into the leader I am today and has given me so many opportunities and resources to succeed."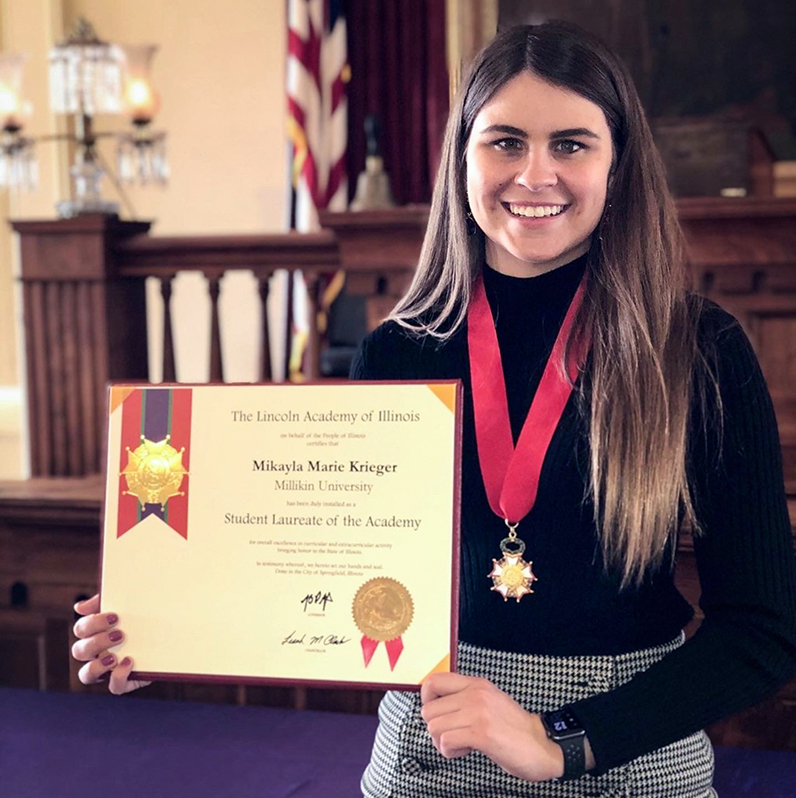 Krieger has demonstrated high academic performance by maintaining a 3.89 from a possible 4.0 total Grade Point Average (GPA), and serving as a member of the honor societies of Delta Mu Delta and Alpha Lambda Delta. She is involved with many different groups on campus serving as vice president of member development for Pi Beta Phi and president of the Tabor School of Business Advisory Council.
"I give a lot of credit to the organizations that I am a part of at Millikin. As a representative of Millikin, it feels really great to receive this award since Millikin has given me the resources I need to succeed," said Krieger.
As an undergraduate, Krieger has gained valuable experience that will stand out to future employers following graduation in May 2020. She is currently an intern for State Farm working in their Labs Department and is a senior consultant for Millikin University Performance Consulting (MUPC), a student-run venture that specializes in performance consulting work.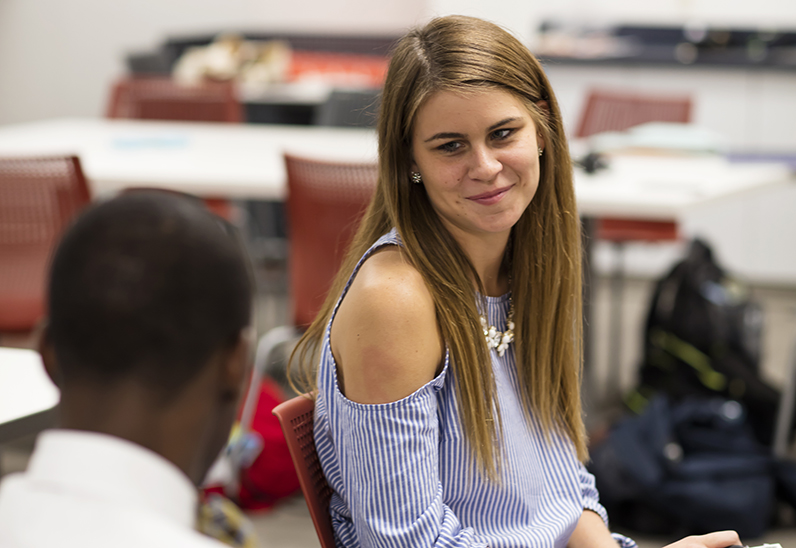 The mission of MUPC is to provide a platform for students to develop on a personal and professional level, and ensure that the technical projects completed add value to the surrounding community.
"The award will bring me a lot of great connections – it already has," she said. "It's a really good endorsement that can help propel me in the future."
Dr. Najiba Benabess, dean of the Tabor School of Business, was in attendance at the Student Laureate Convocation. "Mikayla is an exemplary student who demonstrates leadership and has been involved in many activities that have motivated and inspired other students," she said.​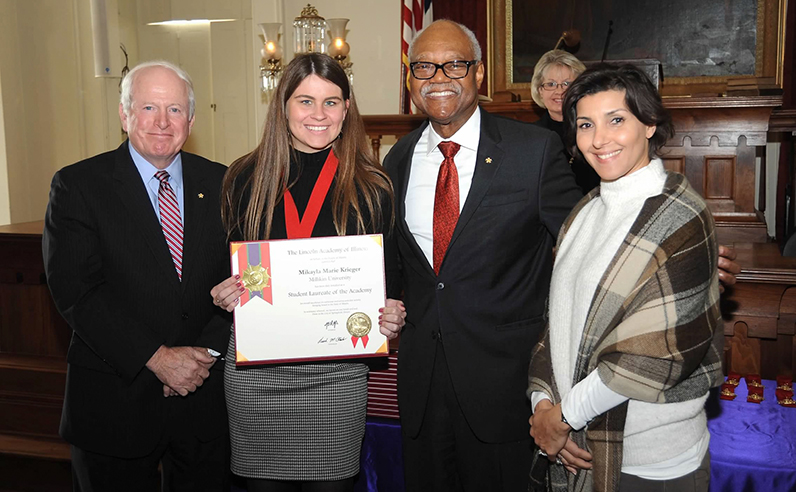 Benabess noted, "She has made a significant contribution during her years at the Tabor School of Business. On behalf of all the faculty, staff and students at Millikin University, I congratulate Mikayla on being the recipient of the 2019 Lincoln Laureate Award."
Krieger will graduate with a Bachelor of Science in Digital Media Marketing and Business Management and will earn a certificate in Information Systems Security/Compliance from Millikin in May 2020.