MU student-athlete honored for accomplishments off the field
Millikin University junior linebacker Matt Brown, of Champaign, Ill., was one of 169 college football players nationwide to be recognized for their work off the field by being nominated for the 2018 Allstate AFCA Good Works Team.
College football players receive praise for their superior performance on the field. On July 17, however, only a select group of those student-athletes has the honor of being recognized for their accomplishments off the field when Allstate Insurance Company and the American Football Coaches Association (AFCA) announce 169 nominees for the 2018 Allstate AFCA Good Works Team.
In addition to serving as team captain for the Big Blue football team in 2018, Brown is a campus leader and a Presidential Scholar at Millikin. Brown is active in several community service projects in both Decatur and his hometown of Champaign.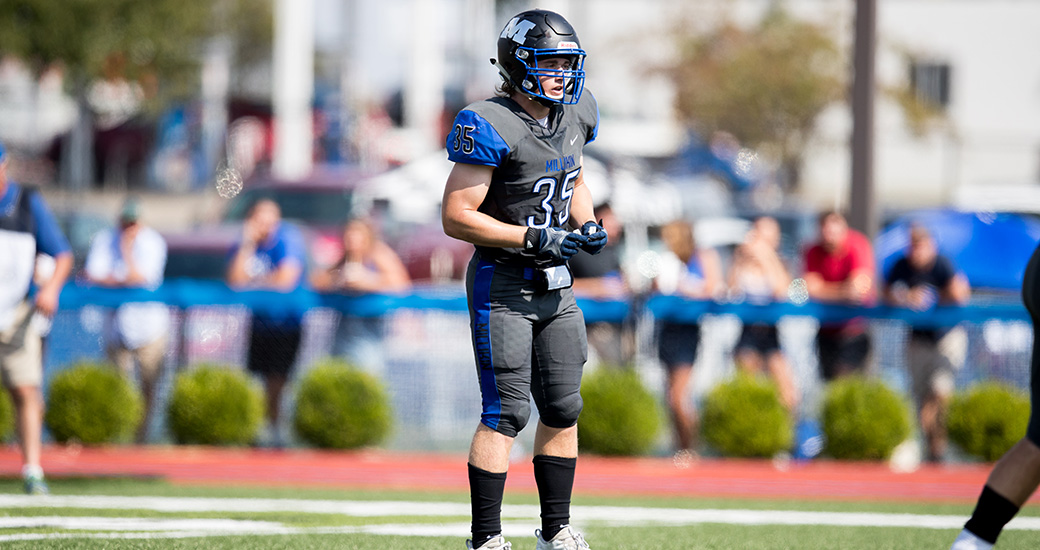 This summer, Brown is volunteering with the Champaign Central High School football team. Some of his other community service works include serving as Huddle Leader for FCA Guys Weekend of Champions, packing goodie bags for Harbor Light Hospice and Wounded Warriors, collecting donations for the WSOY Canned Food Drive, helping to construct a home for Decatur's Habitat for Humanity, volunteering for Millikin's Special Olympics and Buddy Walk of the National Down Syndrome Society activities and wrapping presents for Habitat for Humanity in the Champaign Marketplace Mall.
Brown has twice earned College Conference of Illinois and Wisconsin (CCIW) Academic All-Conference honors. In 2017, he won the CCIW's Merle Chapman Award.
Brown is currently a business management major with a certificate in not-for-profit business.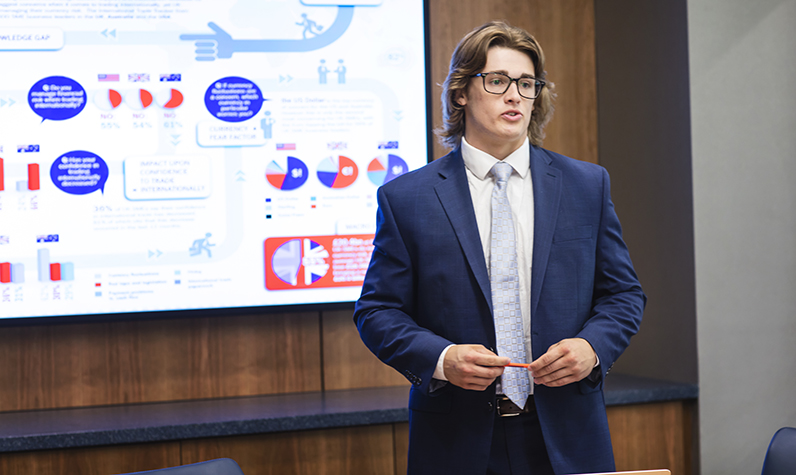 "Millikin gave me the chance to be in a position of leadership academically, to compete and turn a program around athletically, and to be influential in the Millikin and Decatur community," said Brown. "Millikin recognized my achievements in the past, but they knew that I was capable of much more. By giving me the opportunity to be involved in so many different aspects of campus, I knew that I was going to be challenged more than ever before. That is why you go to college, and that is why I chose Millikin."
A special voting panel consisting of former Allstate AFCA Good Works Team members and prominent college football media members will review submissions from sports directors across the nation to select the 2018 Good Works Team. Tim Tebow, two-time national champion, Heisman Trophy winner and 2009 Allstate AFCA Good Works Team member, will once again headline the Allstate AFCA Good Works Team voting panel.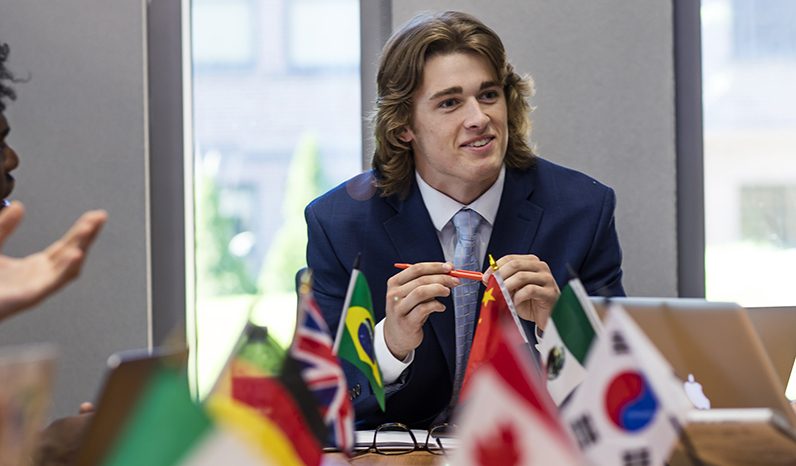 The final roster of the 22 member Good Works Team will be announced in September. Eleven players from the NCAA Football Bowl Subdivision and 11 players from the NCAA Football Championship Subdivision, Divisions II, III and the NAIA will be selected.
To be in consideration by Allstate and the AFCA for a nomination, each player must be actively involved with a charitable organization or service group while maintaining a strong academic standing.
About the Allstate AFCA Good Works Team
The Allstate AFCA Good Works Team was established in 1992 by the College Football Association, recognizing the extra efforts made by college football players and student support staff off the field. AFCA became the governing body of the award in 1997 and continues to honor college football players who go the extra mile for those in need. Allstate worked to present the award starting with the 2008 season.