Millikin faculty member brings music industry to students
Music has always found a home in Chicago and 2020 is the year of Chicago music. It's also the 35th year for the nonprofit organization Arts & Business Council of Chicago (A&BC). The organization is committed to bringing its business know-how to help support the next generation of creative entrepreneurs in an effort to help recover and rebuild the creative economy and ensure that the beat goes on.
In celebration of its 35th year and the City of Chicago's Year of Chicago Music, A&BC launched the #ChiMusic35 campaign at ChiMusic35.com, which features the 35 greatest moments in Chicago music history. In addition to shining a spotlight on Chicago's music legacy, the campaign is also raising funds to help restore and rebuild the creative enterprises that will help shape the next 35 years of Chicago culture.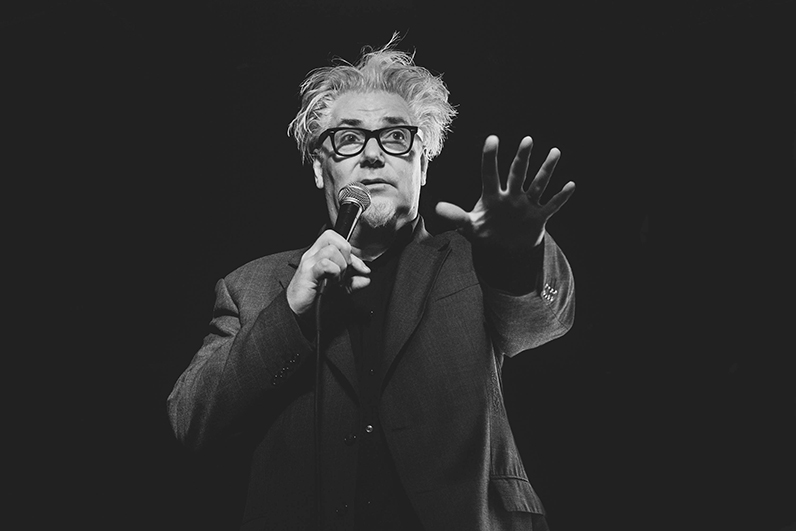 Photo courtesy of Kara Hammond
Among those serving as #ChiMusic35 ambassadors is Martin Atkins, coordinator of music business at Millikin University. Atkins recently took part in a Chicago Reader collaboration series where he shared his thoughts on his favorite Chicago music moment and why Chicago musicians, across many genres, have become so influential worldwide.
To say that Martin Atkins has been there and done that, is an understatement. Touring professionally since the age of 18 with bands like Public Image Ltd., Killing Joke, Ministry and his industrial supergroup Pigface, Atkins' time on the road has been the foundation of an 18-year teaching career accompanied by his first book, "Tour:Smart," that has been called "the bible of touring."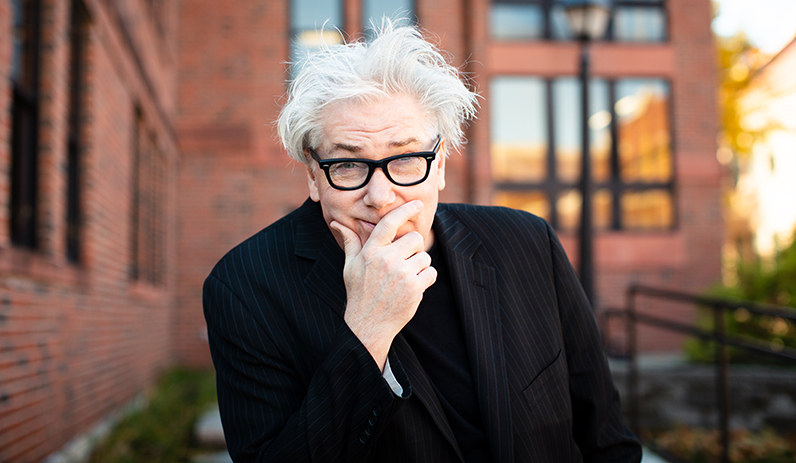 "If you'd asked me about my favorite Chicago music moment, I don't know, six months ago, I would have said the beginning of industrial music, Wax Trax! Records. I'm talking '89, '90, '91, the band Ministry, and the same energy in the city that I felt in London during the beginning of punk rock," Atkins said.
Atkins added, "Today, I have a band called Pigface, and we played at Thalia Hall on Nov. 30, 2019. And I'm so happy that we did that. My band is a collective of musicians from other bands and has always been diverse onstage in every conceivable way. But at Thalia Hall, we were joined by Gaelynn Lea, who is a disability rights advocate. She won the Tiny Desk competition for NPR. She's brittle boned and wheelchair bound, and plays fiddle like a cello. That was really special for me."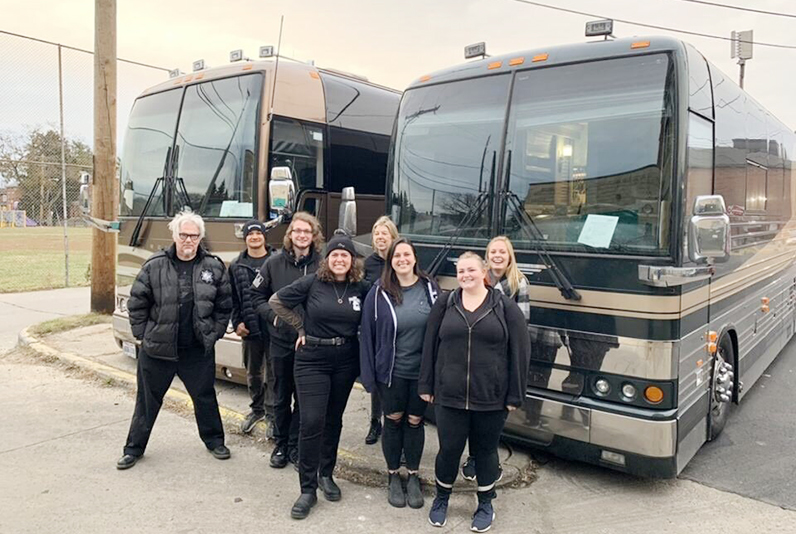 Last year, Atkins broke barriers and pushed Millikin University's signature Performance Learning to the limits with the inaugural expedition of Tour:Smart – Bus Edition where 15 music business students embarked on an extraordinary journey on the road with the Pigface 2019 Tour.
Students learned about tour management in real-time with real people, with real outcomes. As Atkins says, "the tour was the classroom," where students learned, lived and worked on the tour bus, behind the stage, in the green room, on the road and at the merchandise booth.
When asked why Chicago musicians are so influential, Atkins said, "I've got to say, there's people just doing it, not complaining that they wish this could have happened or that could have happened. It's like, 'In the meantime, let's roll up our sleeves and make all of the difference we are able to do today.'"
Atkins added, "There are other cities that claim to be the capital of this or the center of that. And I think everybody here is so busy actually doing it that nobody takes the time to wave the flag and talk about it and promote it. It's a great place to be."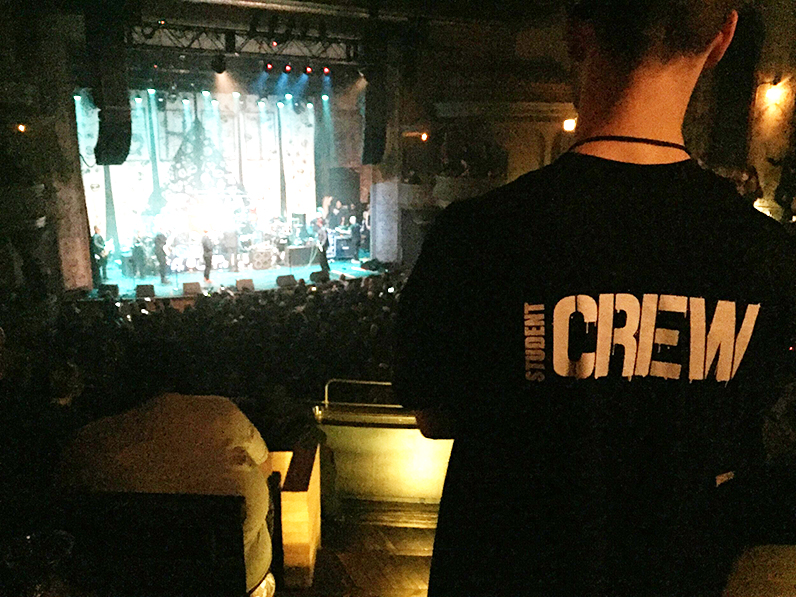 Next year, Atkins is offering the Tour:Smart class in an online format where students can get a free download of his book, engage in Zoom sessions and more – from basics to case studies, and the intricate, entrepreneurial process that enables his 19-person behemoth, Pigface, to tour without major label underwriting. Students can earn college credit and the possibility of a scholarship at Millikin University.
MmX
Due to COVID-19 and the transition to online learning, Atkins and his students were unable to host Millikin's annual Midwest Music Expo (MmX) on campus in May. Instead, the event was switched to a day full of online panels featuring industry professionals who wanted to help artists feel confident in their abilities and discuss topics that will help them grow.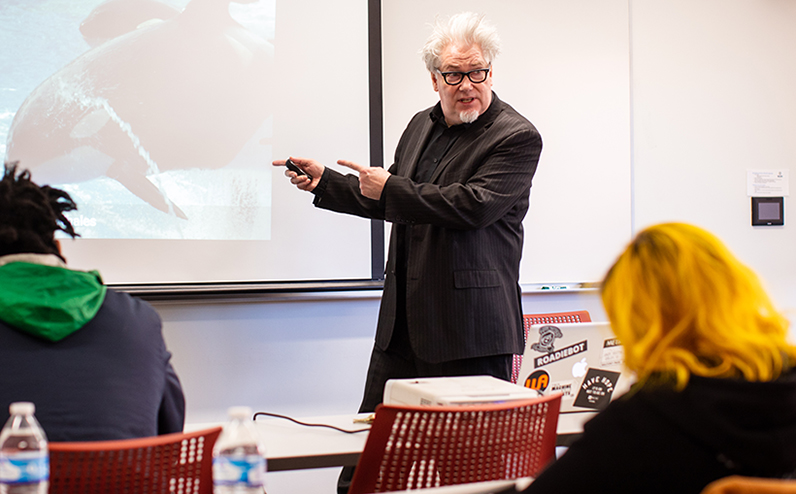 Martins and MmX have stayed busy this summer by hosting a series of summer webinars on topics including internships and the importance of securing and excelling in a good internship. Millikin's music industries program will be offering a new, intensified focus of the program that will involve a rigorous and longer, more fruitful, internship process that starts from day one.
"We want to make sure that all of our students have the hands-on, varied experience that makes Performance Learning so vital within Millikin and the School of Music's curriculum," Atkins said. "We start from the bottom-up, creating a solid foundation from the basics of resumes and interviewing, to how to make the most of their time outside the classroom and on the ground."