The concept album has all but disappeared. Why?
The concept album–a collection of songs written by a musician or group that is based around a central theme or concept. These themes can be compositional, lyrical, instrumental or narrative. Some might say that the concept album is similar to novels or movies; however, in today's digital age of streaming, the idea of the concept album is dissipating because some listeners are only looking to purchase tracks and not the complete album.
In a recent article from Spin Magazine, which looks at why the concept album has all but disappeared, various music industry experts weighed in on the topic including Martin Atkins, coordinator of music business at Millikin University.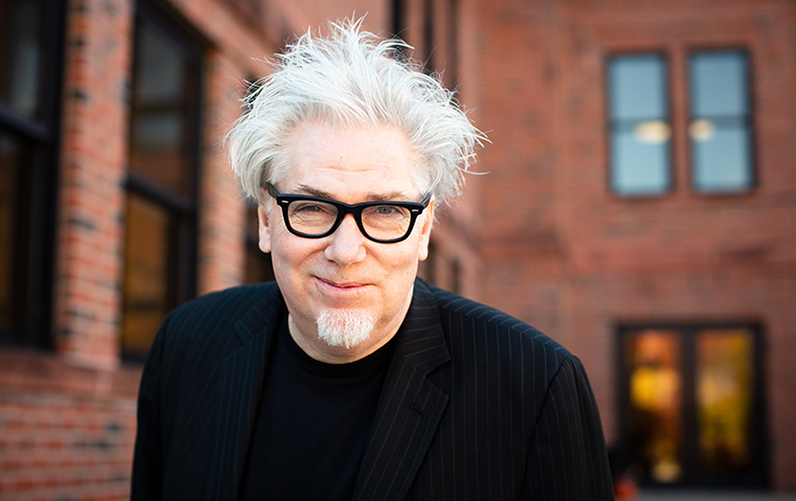 Martin Atkins
"Music in general is too rarely inspirational," writes Spin Magazine contributor Nathan Adamus. "It has too often become the white noise we shove into the background as we scan social media feeds. If music is a savior that pulls us together, we'll need to embrace the resurrection of the almighty concept album. They fill in the small pixels that complete the big picture, and sometimes inspire other musicians to elevate their game."
The Beatles' "Sgt. Pepper's Lonely Hearts Club Band," Marvin Gaye's "What's Going On" and The Who's "Tommy" are some of the more famous concept albums. Adamus writes that the concept album has not vanished, but it is teetering on the endangered species list.
"Album sales in general have dropped," says Atkins. "It's difficult to elaborate on a theme digitally. There are so many other distractions and reasons to click somewhere else. Also, musical theater has siphoned some of that energy."
Atkins says his favorite album is Public Image Ltd.'s "The Metal Box," the first album he played on. The album is widely regarded as a landmark of post-punk.
A label owner, producer, successful author, drummer and a 40-year veteran of the music industry, Martin Atkins has been sharing his perspective with students at Millikin University since he arrived on campus in fall 2017.
Atkins' four decades in the music business spans across many genres, borders and industries. His experience in nearly every aspect of record production and promotion has given him a unique perspective not only on where the music industry is currently, but where it is going in the future.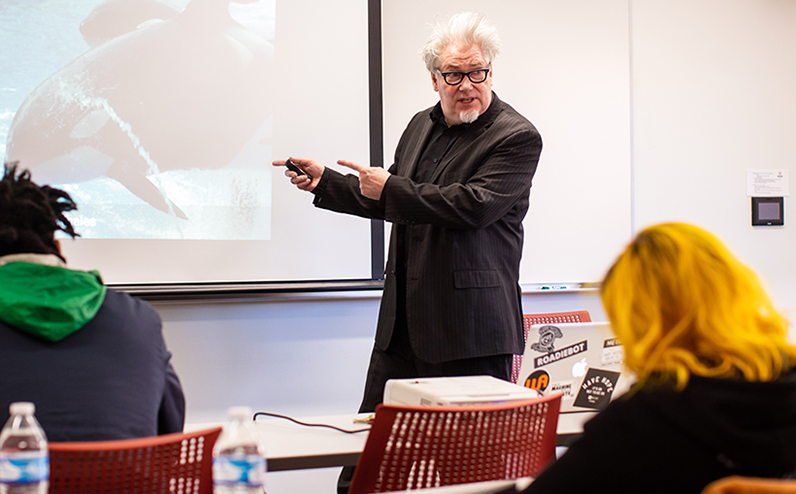 Atkins has spent time on the road sharing his expertise and talking about his five years in the group Public Image Ltd. (PiL), a band formed nearly 40 years ago by Sex Pistols front man, Johnny Rotten. After touring the world with PiL and contributing to several more studio albums, Atkins left Public Image Ltd. in 1985. Over the next five years, he played with and managed Killing Joke and toured with Ministry. He also worked with Nine Inch Nails, performing on the Grammy Award-winning "Wish" and appearing in the "Head like a Hole" video.
Atkins began working on the business side of music in 1988 when he formed Invisible Records and then Mattress Factory Studios in 1996. Over two decades Invisible Records released over 350 albums.
In 2007, Atkins authored the book "Tour:Smart," a comprehensive guide that addresses the nitty-gritty of touring with instructions on how to secure venues and publicity, how to stay healthy on the road, and how to keep within a budget.
In 2019, Atkins broke barriers and pushed Millikin University's signature Performance Learning to the limits with the inaugural expedition of Tour:Smart–Bus Edition where 15 music business students embarked on an extraordinary journey on the road with the Pigface 2019 Tour where students learned about tour management in real-time with real people, with real outcomes.