How Millikin facilitates high-impact student-run ventures
Student-run ventures are one of the many Performance Learning opportunities at Millikin University where students can test drive their skills in an environment outside of the classroom.
Millikin's student-run ventures are credit-bearing classes in which students gain knowledge and practice of running a small business like a music label, an art gallery, a coffee shop, a performance venue, a technology consulting firm or a mobile recording studio. "It's like a chemistry lab for learning entrepreneurship," said Julie Shields, director of the Center for Entrepreneurship at Millikin.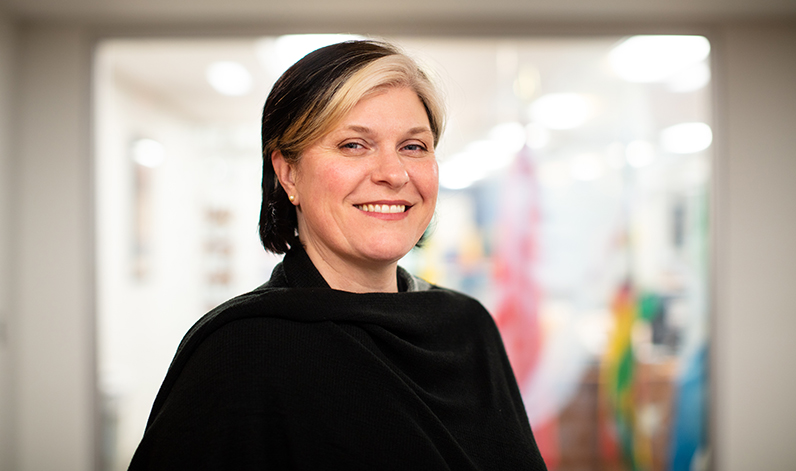 Shields offered insight into how Millikin facilitates high-impact student-run ventures on a national entrepreneurship education podcast by the United States Association for Small Business and Entrepreneurship (USASBE) called Teaching Tuesday.
The USASBE Teaching Tuesday podcast explores bold teaching and learning in entrepreneurship to help answer the question, "What do I do to create a more engaging classroom?"
"Our intent is not initially for students to graduate and start businesses," said Shields. "Millikin's Center for Entrepreneurship is extremely multidisciplinary within the Tabor School of Business. We define student-run ventures as a laboratory of practice that are grounded in a discipline of some kind – music, theatre, information technology."
Shields added, "It's student-centered and they are the ones making the decisions but it does have a faculty responsible for it. The ventures are profit-driven, and even if they don't make a profit, they are focused on how to put forth a product or service that will make a profit at some point."
One particular venture Shields noted was a business titled Oddwall Painting created by 2014 Millikin graduate Eric Weatherford. A Decatur (Ill.) native, Weatherford has been doing freelance painting and design all across central Illinois since he graduated, and for his business, he creates custom murals on building walls that help beautify his hometown.
"These are meaningful opportunities that provide our students an opportunity to have a life of meaning and value," she said.
When asked how other schools could replicate what the Center for Entrepreneurship is doing, Shields says it's important to understand how student-run ventures will effect faculty workload and how it effects the nonprofit status.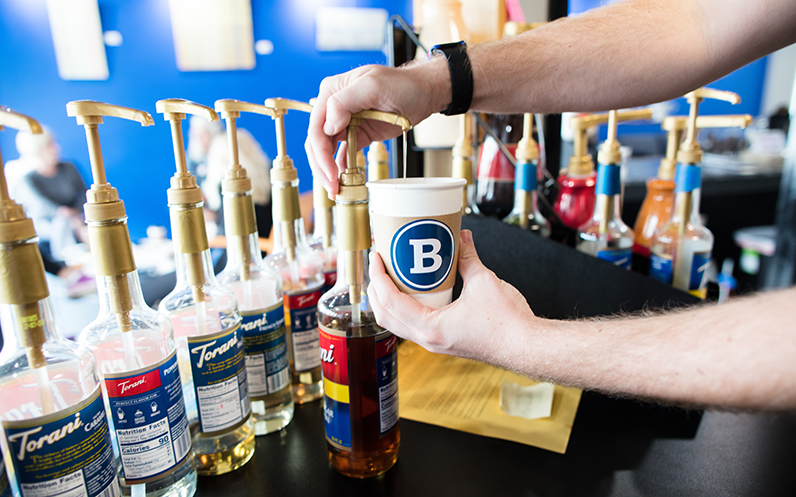 "These are practice laboratories and they don't effect the status of an institution," said Shields. "It's important to create an environment where students really believe that they are creating value."
Shields acknowledged that the faculty are the most important conduits of entrepreneurship on a campus like Millikin's.
"The faculty serve as an outlet for the students, and when I hear what faculty are doing across campus, that informs us new ways of entrepreneurship in the center," she said. "Faculty are the main delivery mechanism and the biggest part is to support the students."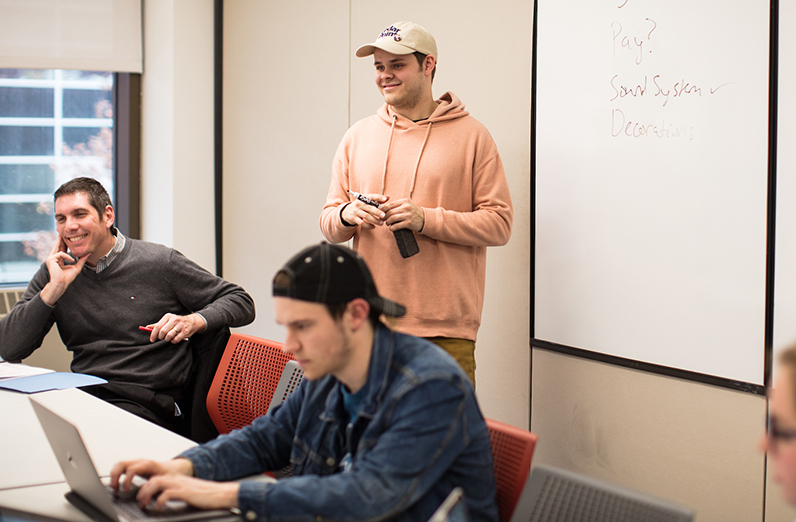 Shields obtained her Bachelor of Arts in Classics from the University of Illinois at Urbana-Champaign, and her Master of Business Administration from Millikin University. Prior to joining Millikin, she spent 11 years in the information technology industry during which time she worked for Nims Associates, Inc. and owned two technology start-up businesses. She was the extended learning coordinator for Decatur Public School District 61 for four years creating and implementing innovative, experiential summer learning programs and afterschool programs. In 2013, she joined Millikin University's faculty and in the spirit of Millikin's Performance Learning led the Arts Entrepreneurship program including the Blue Connection retail art gallery learning laboratory. Shields was named director of the Center for Entrepreneurship in July 2015 following the retirement of Sharon Alpi, founder of the Center for Entrepreneurship.