Shields: Small Businesses must utilize Online Tools to stay relevant
When it comes to job creation, small businesses play a huge role. On Dec. 13, issues of USA Today included an insert that offered business owners solutions to overcoming possible challenges, drive growth, and to create a competitive advantage for their company and employees.
Among the editorial contributors for the insert was Julie Shields, director of Millikin University's Center for Entrepreneurship, who offered her expertise on the topic of why "Small Businesses Must Utilize Online Tools to Stay Relevant."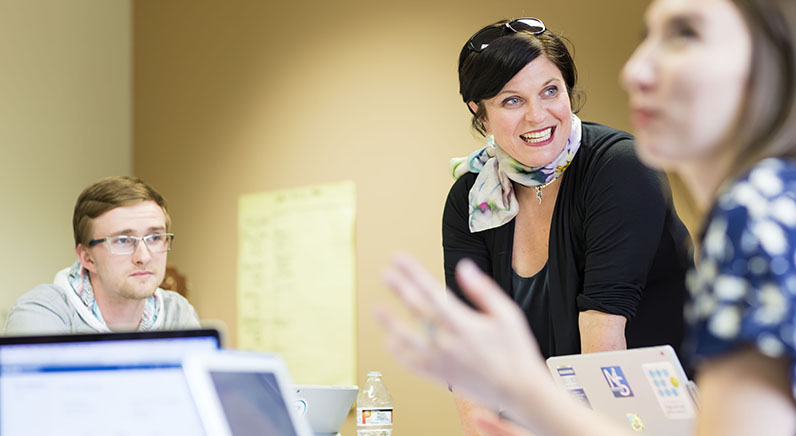 Shields broke her article down to three key points to address the topic: Business solutions, utilizing online tools and keeping cost in mind.
"Just like other small businesses, app developers are collaborating to stay relevant and find ways to provide solutions to their customers. Small startups must invest in these new technologies in order to stay relevant," Shields wrote. "There is no shortage of online tools available to help small businesses and startups compete with larger firms. These tools help level the playing field and allow those with talent, passion and a bit of luck a chance to win a place at the table. However, large businesses have deep pockets and better access to big data and artificial intelligence (AI), which makes it harder for startup and small ventures to keep up."
Shields added, "Driven by the chaos of the competitive app market, diverse but distinct developers have combined forces to mash together individual apps into solution suites tailored to small business owners."
In reference to utilizing online tools, Shields expressed the importance for small businesses to have point of sale (POS) systems to handle more than cash and credit card transactions, but managing employee shifts and time cards, tracking customer loyalty, connecting with accounting software and analyzing sales data.
"There are suites of products to help with time management and connectivity. Software that primarily is used to send email and marketing campaigns will also have connections with a calendar system so prospects can immediately request an appointment," she writes. "These solutions can also be part of larger customer relationship management (CRM) suites too."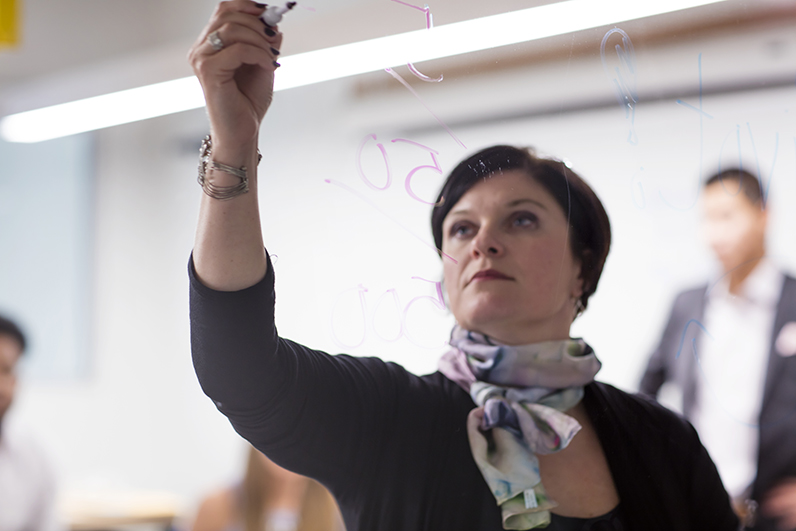 Many of the suites that Shields referenced are powerful and can be effective for small businesses, but it takes time to set them up. "To unlock that potential small business owners need to invest time to set them up for optimal results. It is no different than training a new employee — they don't know how the business works on day one, so you show them the ropes and keep an eye on them to make sure they don't flounder," she said.
When addressing how to keep cost in mind, Shields notes the cost of these suites – a suite for emails, calendars and document repository costs $30 a month, a CRM with marketing solutions is $50 a month, a rudimentary project management software is $20 a month, and a POS system for $10 a month that will connect with an accounting software for $30 a month, plus credit card processing fees.
"Prioritize what your business needs to be competitive, and perhaps prioritize automating as much as possible with various suites of products," said Shields. "The next five years will include many changes as AI solutions become viable in the small business sector. Start digitizing now to make the transition smoother. Use suites of products and invest in the time it takes to make them work for you and your customers."
The insert was developed by Mediaplanet, which specializes in content creation and distribution through various multimedia platforms, in partnership with USA Today.
Julie Shields
In addition to serving as director of the Center for Entrepreneurship, Julie Shields is currently also serving as the interim executive director for the United States Association of Small Business and Entrepreneurship (USASBE), the leading entrepreneurship education association committed to bold teaching, scholarship and practice in the country.
Shields earned a Bachelor of Arts in Classics from the University of Illinois at Urbana-Champaign and her MBA from Millikin University. Prior to joining Millikin, she spent 11 years in the information technology industry during which time she worked for Nims Associates, Inc. and owned two technology start-up businesses, Open Integration Incorporated which shared intellectual property with the University of Illinois and InVivo Ventures, LLC. She was the Extended Learning Coordinator with Decatur Public School District 61 creating and implementing innovative, experiential summer learning programs and after school programs. In 2013, she joined Millikin University's faculty, and in the spirit of Millikin's Performance Learning mantra, lead the Arts Entrepreneurship program including the Blue Connection retail art gallery learning laboratory.